Worries and anxiety about COVID-19 and its impact can be overwhelming. Social distancing makes it even more challenging. Learn ways to cope during this pandemic.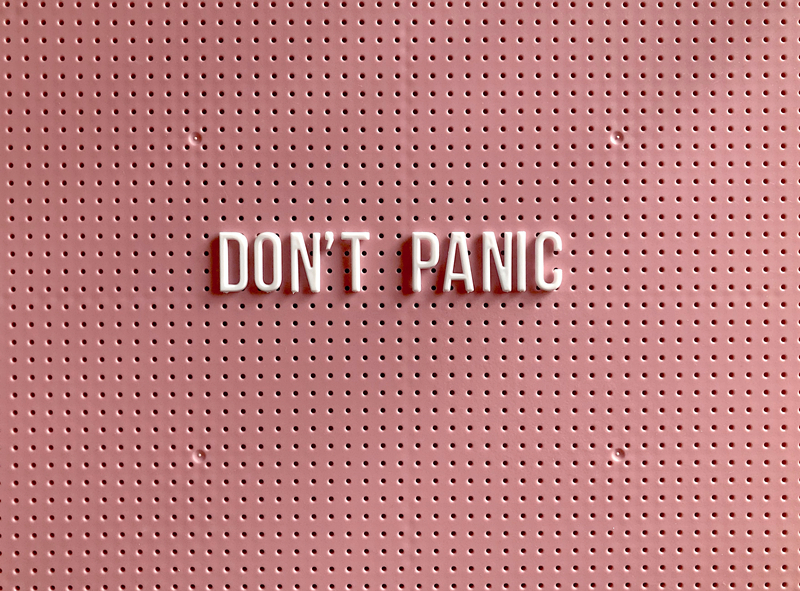 新冠疫情也许给你的生活方式带来了许多改变,增添了许多不确定性,如日常作息的变化、财政压力或陷入"社交孤立"等等。或许,你很担心自己会染病,忧心疫情持续的时长,不晓得自己的学业是否会受到影响、未来将如何。过量的信息、小道消息与谣言让你觉得生活失去了控制,愈发不知该做些什么。
The COVID-19 pandemic may have brought many changes to how you live your life, and with it, at times, uncertainty, altered daily routines, financial pressures and social isolation. You may worry about getting sick, how long the pandemic will last, whether your study will be affected and what the future will bring. Information overload, rumors and misinformation can make your life feel out of control and make it unclear what to do.
疫情期间,你可能会感觉压力倍增、焦虑不已,觉得害怕、悲伤、孤独。而一些人原有的心理问题,如焦虑与抑郁,可能会持续恶化。
During the COVID-19 pandemic, you may experience stress, anxiety, fear, sadness and loneliness. And mental health disorders, including anxiety and depression, can worsen.
自我保健措施
Self-care strategies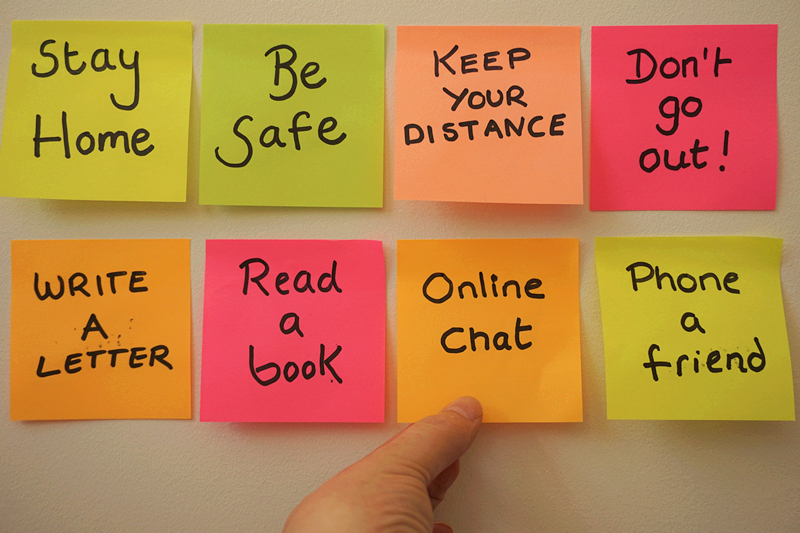 这些措施对你的精神及生理健康均有好处,能帮助你掌控自己的生活。每个人都需要照顾好自己的身心,与他人取得联络,以促进精神健康。
Self-care strategies are good for your mental and physical health and can help you take charge of your life. Take care of your body and your mind and connect with others to benefit your mental health.
照顾好你的身体
Take care of your body
注意身体健康:
Be mindful about your physical health
▶ 获得足够的睡眠。每天在同一时间入睡,在同一时间起床。即使在家中,也要保持往日的作息。
Get enough sleep. Go to bed and get up at the same times each day. Stick close to your typical sleep-wake schedule, even if you're staying at home.
▶ 定期参加身体锻炼。这有助于减少焦虑、改善情绪。找一个带运动的活动,比如跳舞或锻炼app.
Participate in regular physical activity. Regular physical activity and exercise can help reduce anxiety and improve mood. Find an activity that includes movement, such as dance or exercise apps.
▶ 健康饮食。选择平衡膳食。避免食用过多垃圾食品及精制糖。限制咖啡的摄入,因为那样容易加剧压力、焦虑,也可能导致睡眠问题。
Eat healthy. Choose a well-balanced diet. Avoid loading up on junk food and refined sugar. Limit caffeine as it can aggravate stress, anxiety and sleep problems.
▶ 限制使用屏幕的时间。虽我们不得不转为线上学习,大幅增加了使用屏幕的时间。但请记住,每天课程结束、做完作业后,请关闭电子设备一段时间,睡前30-60分钟请勿使用电子设备。请发挥自制力,少花时间在屏幕前——如电视、平板、电脑或手机。
Limit screen time. Although we have to switch to Online learning, it greatly increased the screen time. Remember, when finished your classes and homework, turn off electronic devices for some time each day, including 30 to 60 minutes before bedtime. Make a conscious effort to spend less time in front of a screen — television, tablet, computer and phone.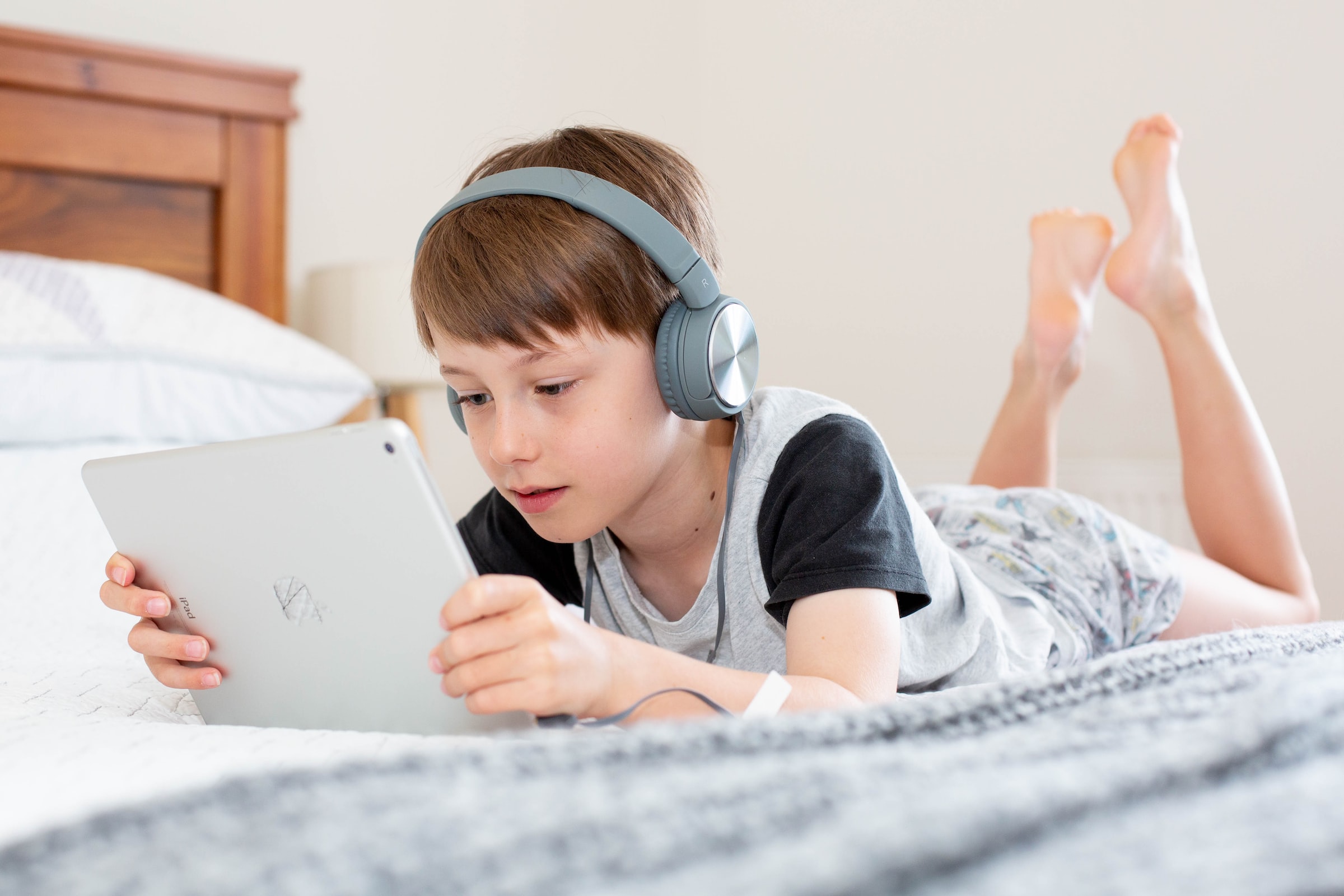 ▶ 放轻松,给自己重新充充电。即使每天只花一点点时间静下心来也能令人恢复精神,平复心情,减少焦虑。许多人可以通过练习深呼吸、打太极、瑜伽、正念及冥想放松心情。泡个澡、听听音乐或阅读、聆听一本书籍——尝试任何能令你放松的方法。选择对你有效的那一种方式,定期进行练习。
Relax and recharge. Set aside time for yourself. Even a few minutes of quiet time can be refreshing and help to settle your mind and reduce anxiety. Many people benefit from practices such as deep breathing, tai chi, yoga, mindfulness or meditation. Soak in a bubble bath, listen to music, or read or listen to a book — whatever helps you relax. Select a technique that works for you and practice it regularly.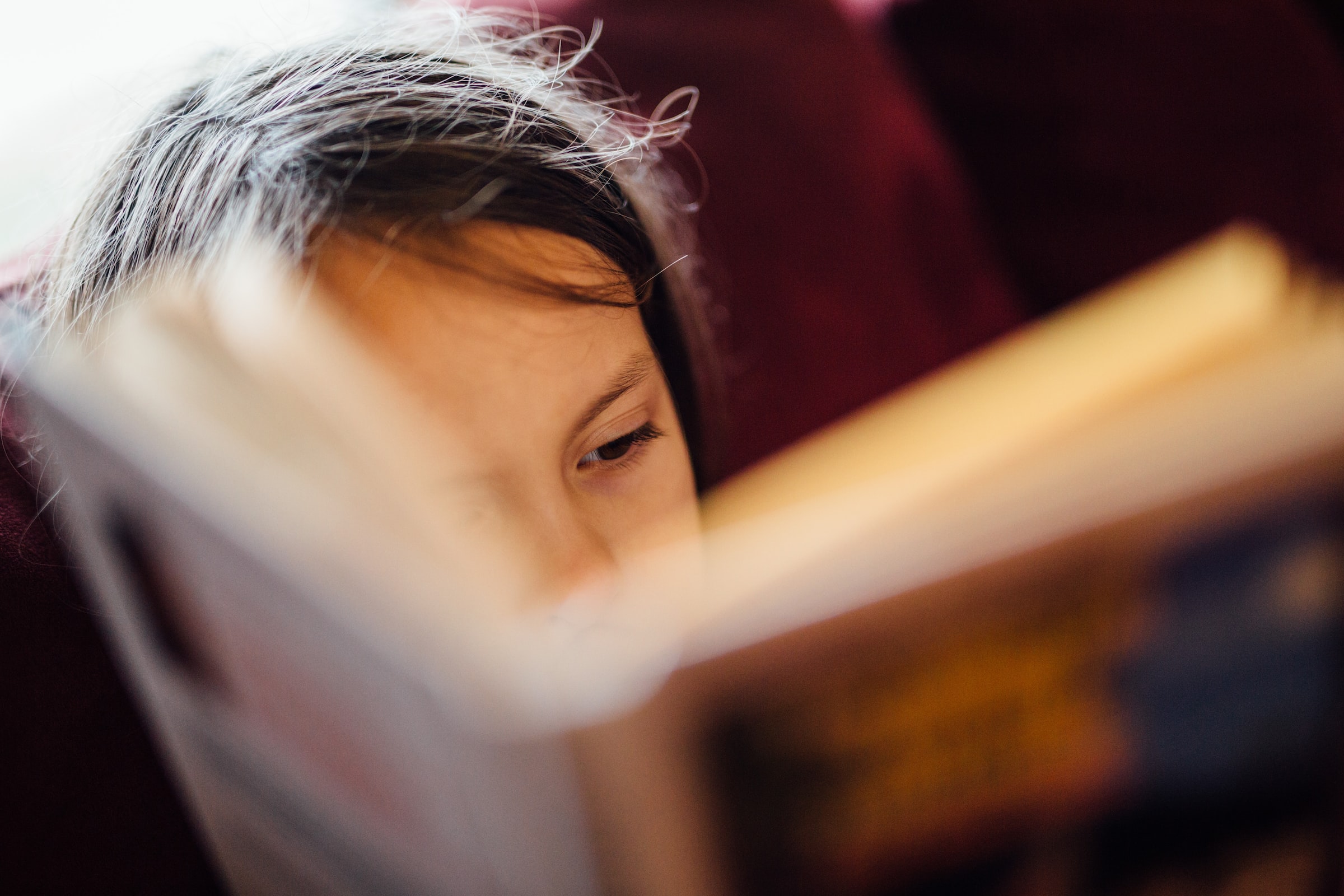 照顾好你的心灵 Take care of your mind
减少应激源:
Reduce stress triggers
▶ 保持常规作息。这对你的精神健康极为重要。除了按时入睡外,也要保持三餐、洗漱、工作、学习及锻炼规律。记得为你喜爱的活动留出时间。
Keep your regular routine. Maintaining a regular daily schedule is important to your mental health. In addition to sticking to a regular bedtime routine, keep consistent times for meals, bathing and getting dressed, work or study schedules, and exercise. Also set aside time for activities you enjoy.
▶ 有限度地接触新闻媒体。大量浏览来自各种渠道的疫情新闻可能会加剧对这种病症的恐惧。尽量少看那些可能会让你接触到大量谣言或假新闻的社交媒体。同时,有限度地接触其他新闻媒体,但要及时了解来自国家和当地的最新建议。
Limit exposure to news media. Constant news about COVID-19 from all types of media can heighten fears about the disease. Limit social media that may expose you to rumors and false information. Also limit reading, hearing or watching other news, but keep up to date on national and local recommendations.
▶ 专注于积极的想法。选择多留意生活中积极的事物,而不是流连于糟糕的感觉。可以考虑在每一天开启时,罗列生活中令你感到感激的事物。心怀希望。既已发生,就努力接受变化,尝试正确看待问题。
Focus on positive thoughts. Choose to focus on the positive things in your life, instead of dwelling on how bad you feel. Consider starting each day by listing things you are thankful for. Maintain a sense of hope, work to accept changes as they occur and try to keep problems in perspective.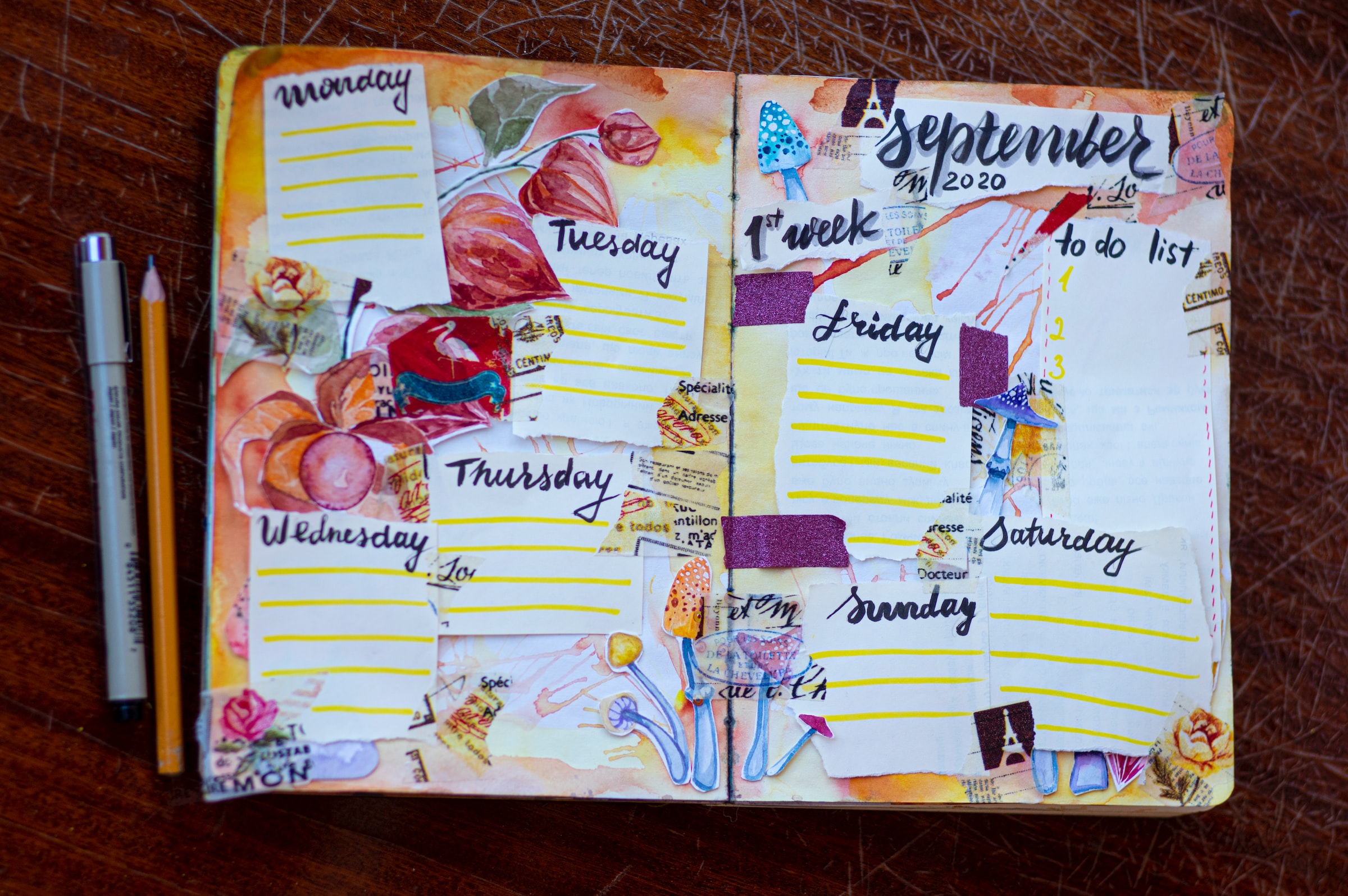 ▶ 设置优先办理的事项。即使在家,你也可以设定一系列改变生活的目标。为每天设定合理的目标,列出为实现目标采取的步骤。朝正确方向迈进的每一步都值得鼓励,不论那是多小的一步。也需意识到,有不如意的日子,也有比其他时候更好的日子。
Set priorities. Don't become overwhelmed by creating a life-changing list of things to achieve while you're home. Set reasonable goals each day and outline steps you can take to reach those goals. Give yourself credit for every step in the right direction, no matter how small. And recognize that some days will be better than others.
和他人建立联系
Connect with others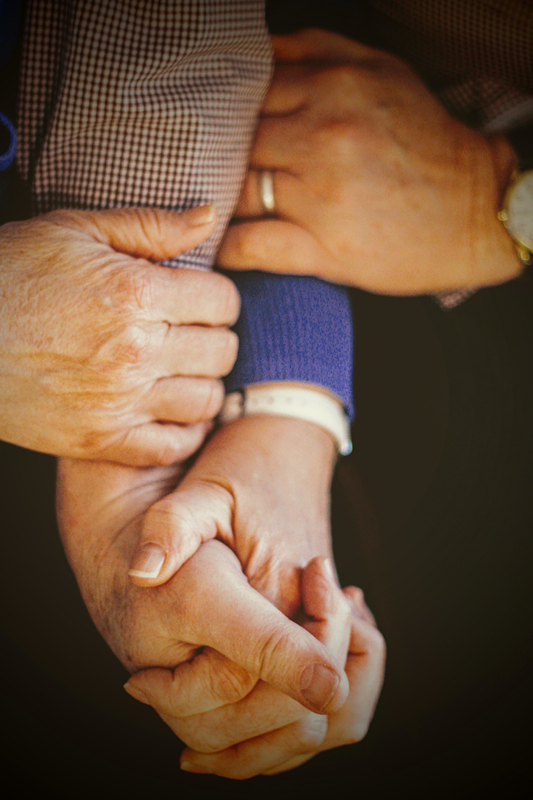 对他人伸出援手、加强人与人之间的关系:
Build support and strengthen relationships
▶ 与他人建立联系。若你在家进行远程办公/线上学习,或你因疫情需要被隔离一段时日,请避免陷入"社交孤立"的境地。每天找点时间,通过电子邮件、短信、电话或视频与他人建立联系,聊聊天。若眼下你正在家中进行远程办公/线上学习,问问你的伙伴过得如何,分享应对当下困境的小技巧。享受上述此类社交活动,并与你的同住人说说话。
Make connections. If you work remotely from home or you need to isolate yourself from others for a period of time due to COVID-19, avoid social isolation. Find time each day to make virtual connections by email, texts, phone or video chat. If you're working remotely from home, ask your co-workers how they're doing and share coping tips. Enjoy virtual socializing and talking to those in your home.
▶ 为他人做点什么。帮助周围的人,同时,找到生活目标。帮助他人是种绝佳的帮助自己的方式。比如,给朋友、家人、邻居发发电子邮件、短信,打电话问问他们好不好——尤其是那些长辈。如果你知道有亲友被隔离了,问问他们是否需要帮助,如购买生活用品或取药。
Do something for others. Find purpose in helping the people around you. Helping others is an excellent way to help ourselves. For example, email, text or call to check on your friends, family members and neighbors — especially those who are older. If you know someone who can't get out, ask if there's something needed, such as groceries or a prescription picked up.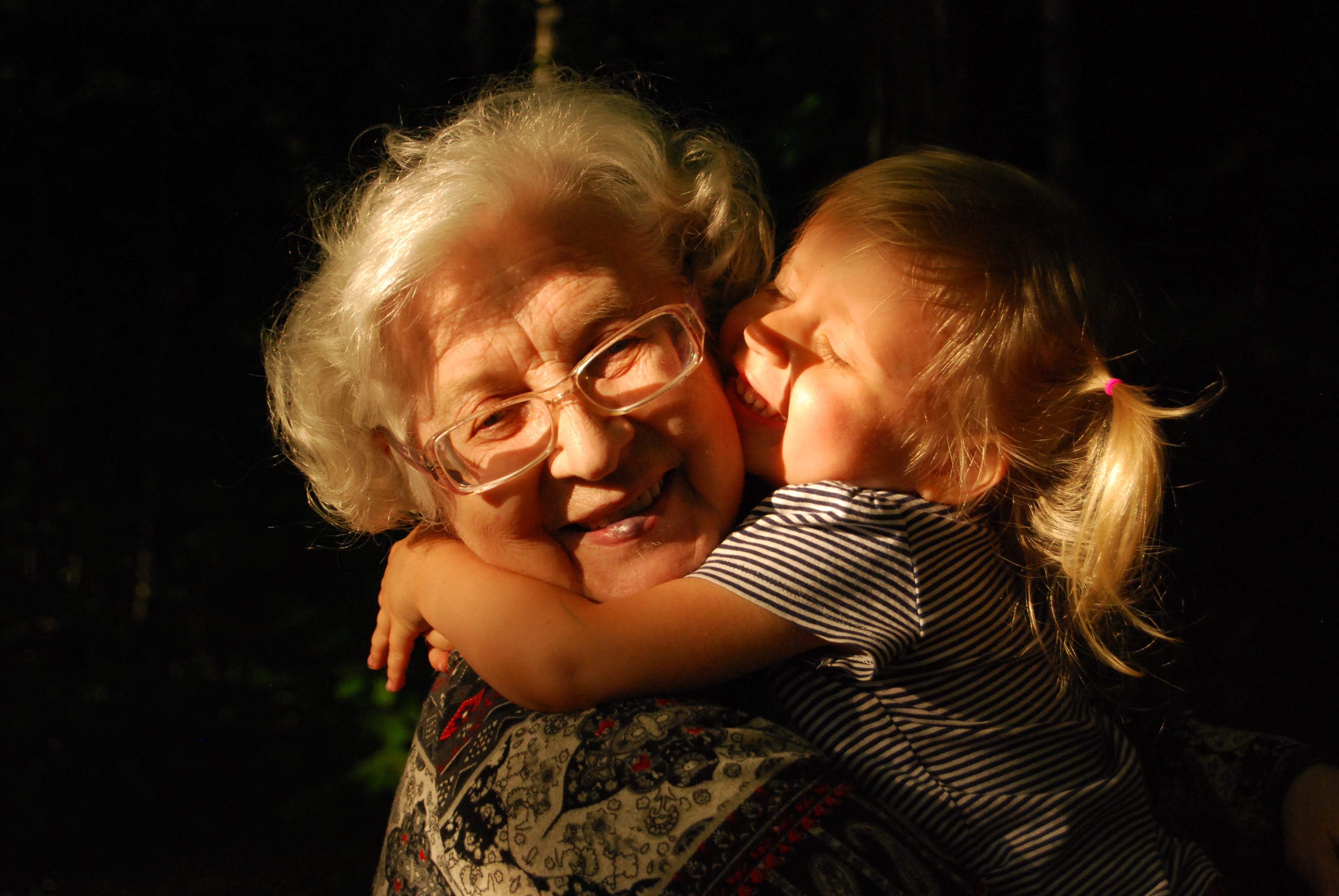 ▶ 为亲友提供支持。若你有亲人或朋友因疫情被隔离在家、或在医院接受治疗,想办法同他们保持联络。可以通过电子设备,或留字条让他们转换心情。
Support a family member or friend. If a family member or friend needs to be quarantined at home or in the hospital due to COVID-19, come up with ways to stay in contact. This could be through electronic devices or the telephone or by sending a note to brighten the day, for example.
持续进行自我保健
Continue your self-care strategies
你或许期盼在疫情结束后,目前所有强烈的心绪都会消失,但也可能压力并不会随着疫情的结束而结束。你可以继续使用这些小技巧小措施,关注自己的精神健康,提升自己的能力以应对生活中持续不断的挑战。
You can expect your current strong feelings to fade when the pandemic is over, but stress won't disappear from your life when the health crisis of COVID-19 ends. Continue these self-care practices to take care of your mental health and increase your ability to cope with life's ongoing challenges.
若你需要任何心理咨询帮助,请随时发送电子邮件到virginiawu@flis.cn。我们将对你的情况进行跟进。你也可以拨打福州心理健康支持热线。
If you need any psychological help, please feel free to send email to virginiawu@flis.cn. We will follow up on your case. Or you can call Fuzhou mental health support hotline.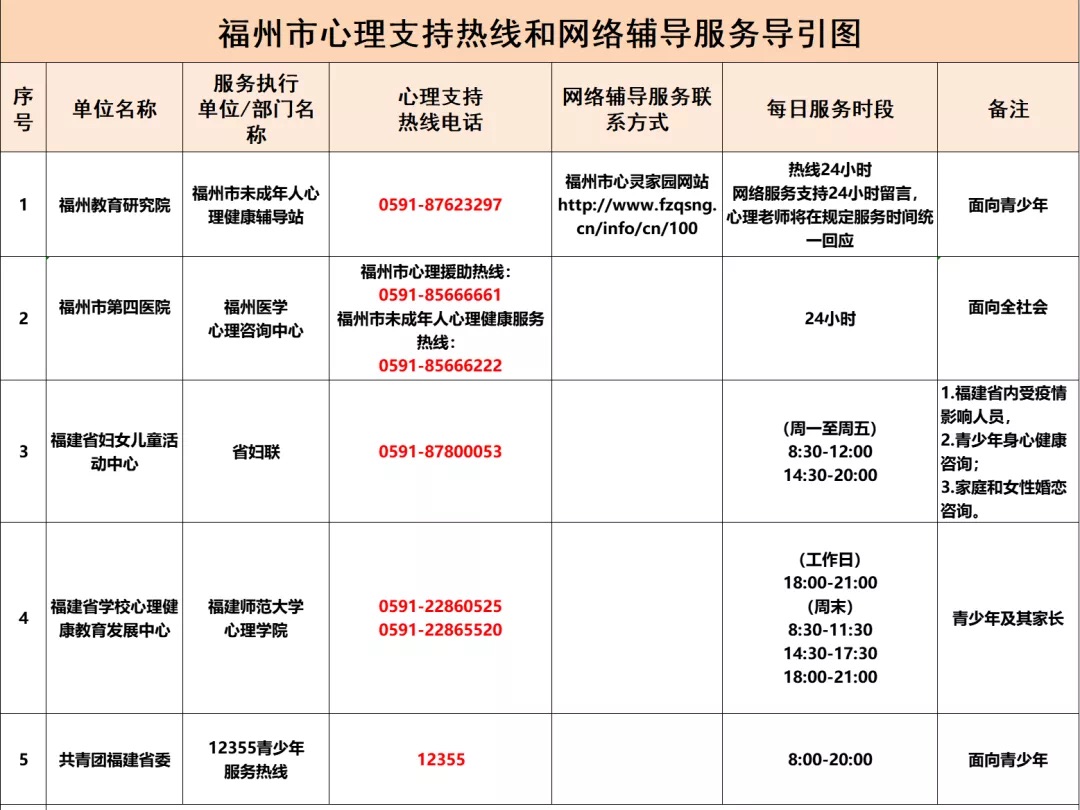 万分期待疫情早日结束,在校园中再度与大家聚首。
We look forward to seeing you on campus again as soon as the epidemic is over.
学校网站备案信息 All contents © 2016 Business Theme.
闽ICP备17001553号-1
All rights reserved Designed by : akhilwebfolio