What do you want to do when you grow up?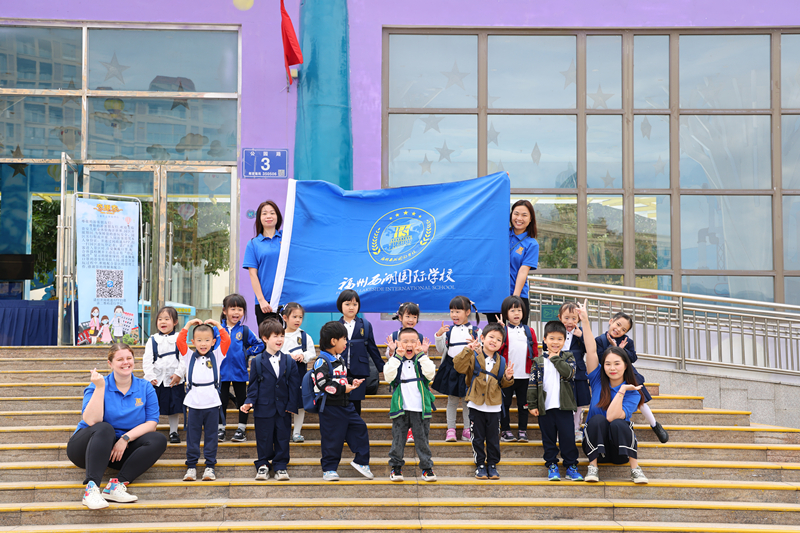 一生中,不止一次,我们会同这个问题不期而遇。在不同年龄阶段,每个人给出的答案可能也不尽相同。幼儿园小朋友考虑这个问题会太早吗?不见得。福州西湖国际学校的中班小朋友于10月20日来到儿童职业体验中心。这一天,他们要面对的问题可不是"长大后",你想做什么——踏入体验中心,琳琅满目的商店、医院、事业单位、机场等等在他们眼前一一铺开,孩子们此刻面临的问题是:就今天,你都想体验什么职业?
More than once in our lives, we will encounter this question. At different ages, each person may give a different answer. Is it too early for kindergarteners to consider this question? Not really. The preschool students at Fuzhou Lakeside International School arrived at the Children's Career Experience Center on October 20. On this day, the question they faced was not "what do you want to do when you grow up" - when they stepped into the experience center, a wide range of stores, hospitals, institutions, airports, etc. were laid out in front of them. The question now was: What career do you want to experience today?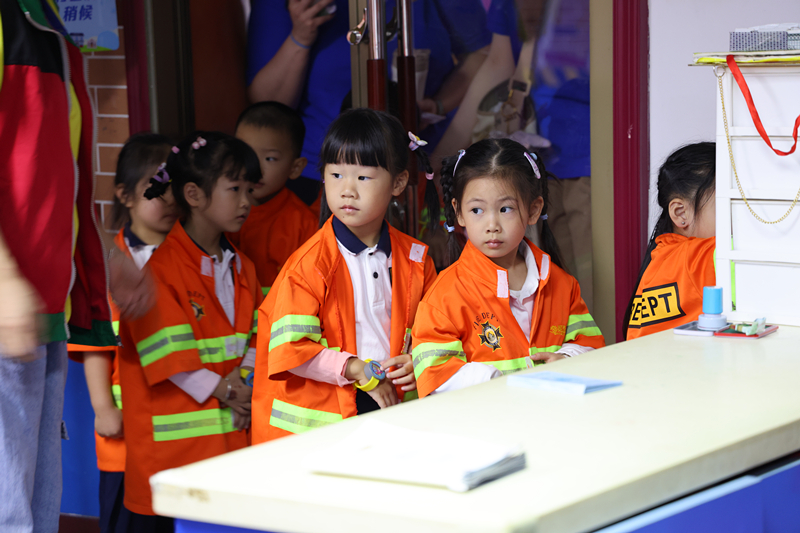 这段时间以来,中班小朋友恰好就在进行"我的世界"主题学习。他们会逐步了解自己周遭的环境,世界上五花八门的职业……而此次出游,正是孩子丰富所学的一环。
During this time, the preschool students happen to be learning about the theme of "My World". They will gradually learn about their surroundings, and the various occupations in the world... And this trip is a part of their enrichment learning.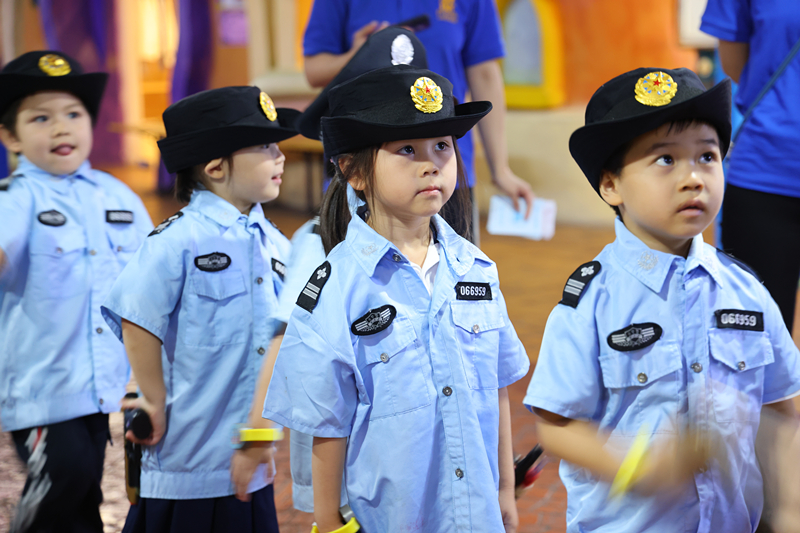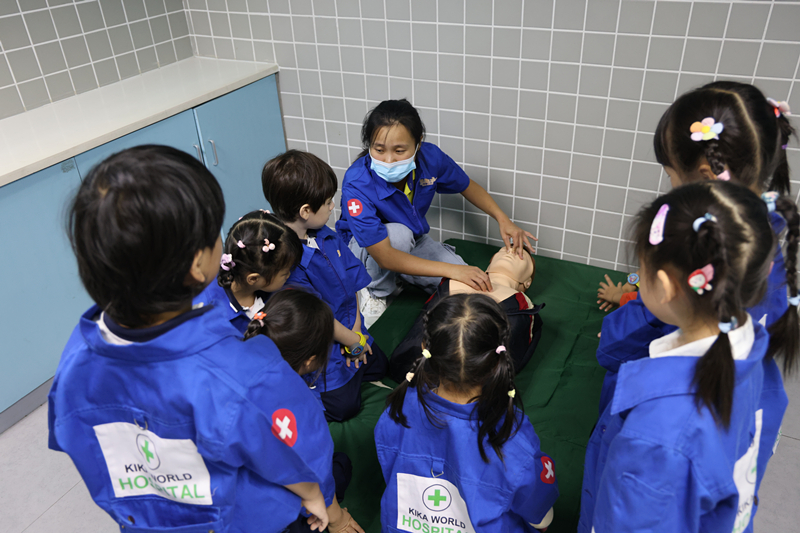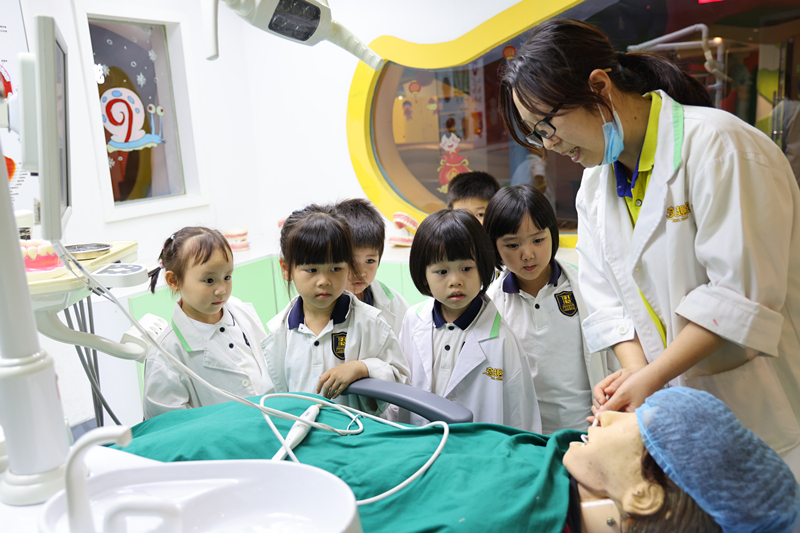 每一次职业体验开始之前,专业的老师都会在现场给孩子们传授相关知识。在自救自护类场馆,如消防局、公安局、急诊室、牙科里,FLIS学子得到了系统的科普。紧急情况下,我们该如何使用消防栓灭火?施展心肺复苏术有哪些要点?平日里,我们又该如何保护自己的牙齿?孩子们在感受沉甸甸的责任同时,也接触了不少新技能,或许有朝一日,他们也能在遭遇险情时助他人一臂之力——换上服装出警的"小消防员"们如此威风!
Before the start of each career experience, professional teachers were on hand to impart knowledge to the kids. In the self-rescue and self-care venues, such as fire stations, public security bureaus, emergency rooms, and dentistry, FLIS students were given systematic science education. How do we use a fire hydrant to put out a fire in an emergency? What are the key points of performing CPR? How do we protect our teeth on a regular basis? The children were exposed to many new skills while feeling the heavy responsibility, and maybe one day they can also help others in case of danger - the "little firefighters" who changed into costumes and went to the police were so awesome!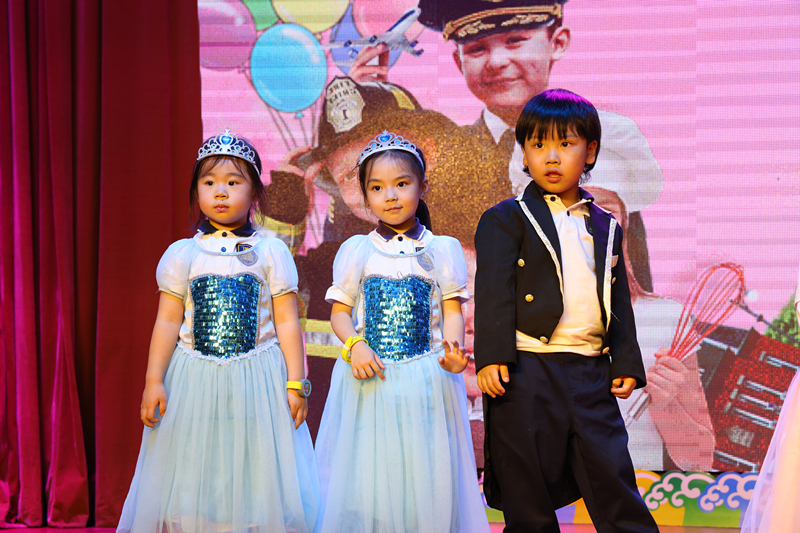 步入大剧院,小朋友又换上演出服,自信地踏上舞台一展歌喉,体验了一把明星的星光~
Step into the theater, kids change into performance clothes, confidently step on stage to give their singing and dancing performance, and experience the feeling of being a star!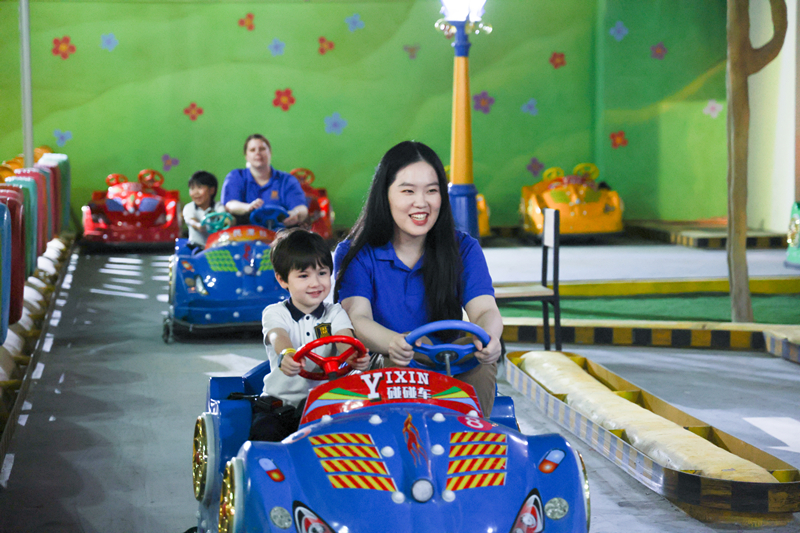 在机场、在卡丁车场,风驰电掣间的速度与激情,你是否了解?孩子们也顺便学习了地面与天空的相关交通规则。守法驾驶,人人有责哦!
Do you understand the speed and passion of soaring moments at the airport and at the go-kart track? Children also learn the ground and sky traffic rules. Law-abiding driving is everyone's responsibility!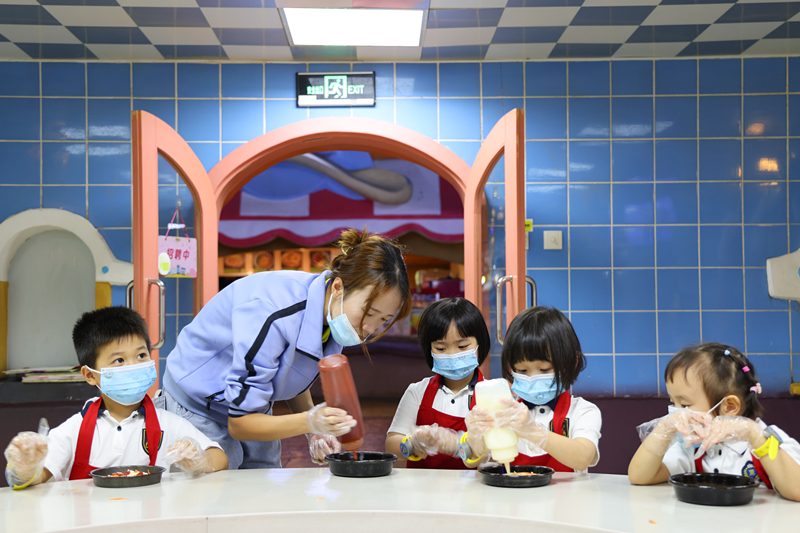 几次经过饮食休闲类场馆,大家早已按捺不住,这不,进了披萨馆,小厨师们动起手来比谁都认真!亲手制作的披萨想必味道不错……
Several times passing the food and leisure venues, students have long been unable to resist, this time, in the pizza shop, our little chefs were really immersed in their pizza-making! The hand-made pizza must taste good...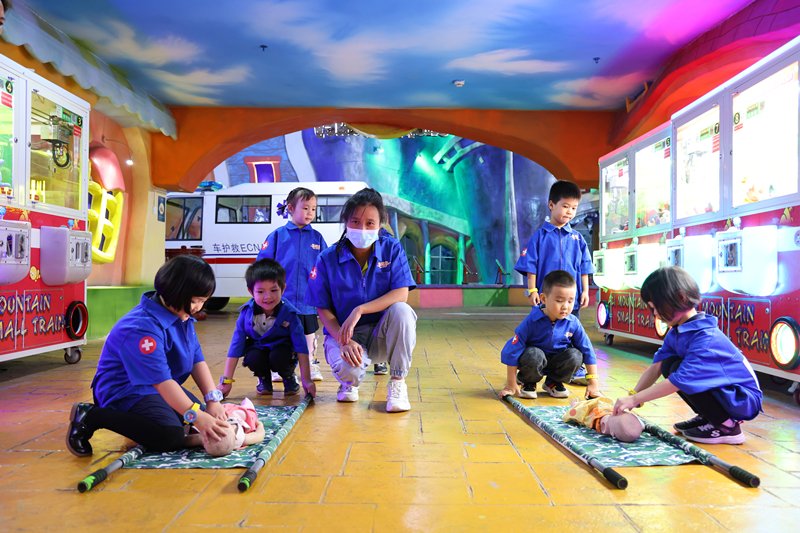 通过在中心体验不同职业,孩子们对不同工作岗位的角色与工作内容产生了浓厚的兴趣与思考,同时,与小伙伴的配合也让他们锻炼了沟通与协作能力。每个人的世界,不就是这样一点点构建而成的吗?这天的经历是一颗种子,一点启示的灵光,同样,也是一次"我和好朋友一起"的完美秋游~
Through experiencing different occupations at the center, FLIS students became interested and thoughtful about the roles and work contents of different jobs, and at the same time, cooperating with their partners allowed them to exercise their communication and collaboration skills. Isn't this how everyone's world is built? The experience of this day was a seed, a little light of revelation, and also a perfect autumn trip "with my good friends".
学校网站备案信息 All contents © 2016 Business Theme.
闽ICP备17001553号-1
All rights reserved Designed by : akhilwebfolio