The Mid-Autumn Festival is one of the traditional Chinese festivals on the 15th day of the eighth month of the lunar calendar, and is the second most important festival in China after the Spring Festival. Mid-Autumn Festival is a memory of children carrying all kinds of lanterns, full of joy and jumping around; it is a memory of families sitting around together, sipping tea, enjoying the moon, eating moon cakes and smiling.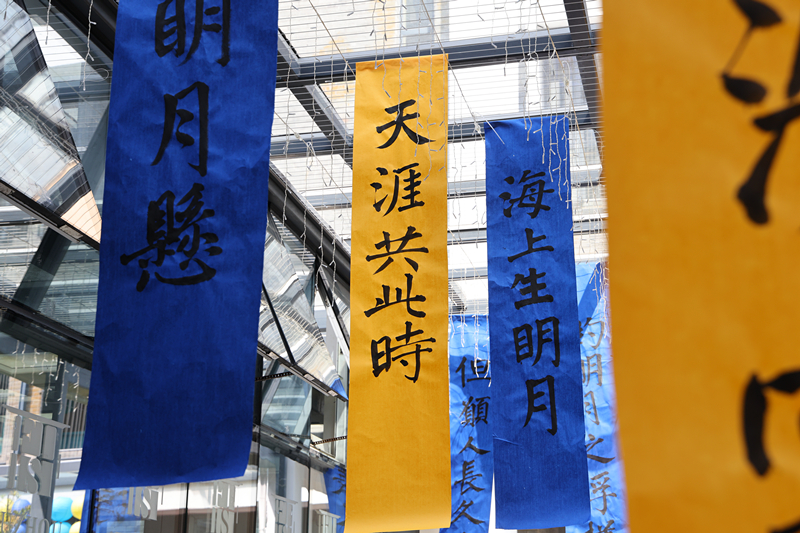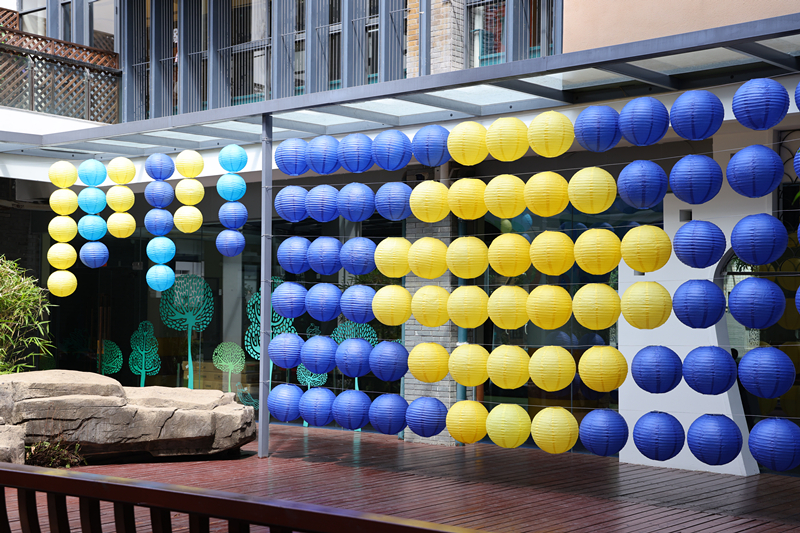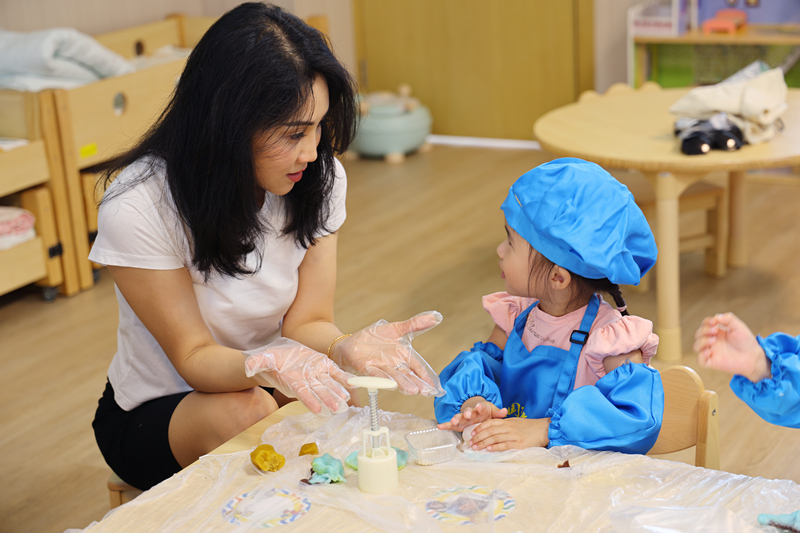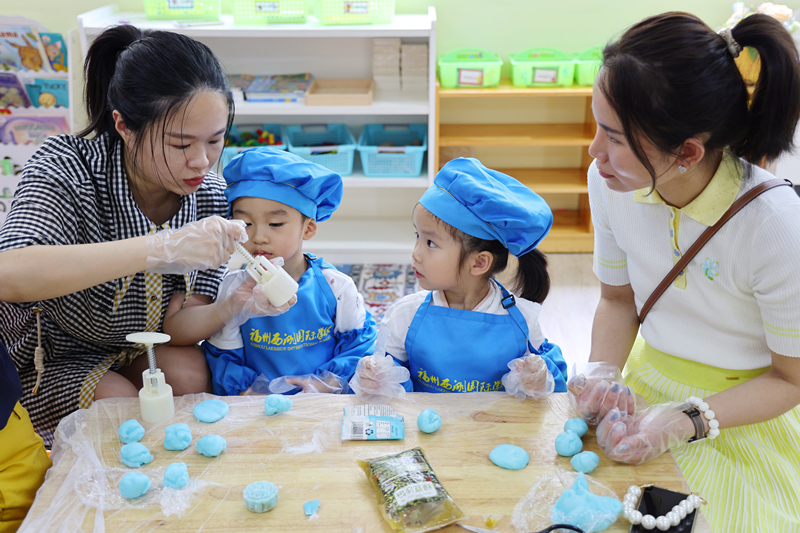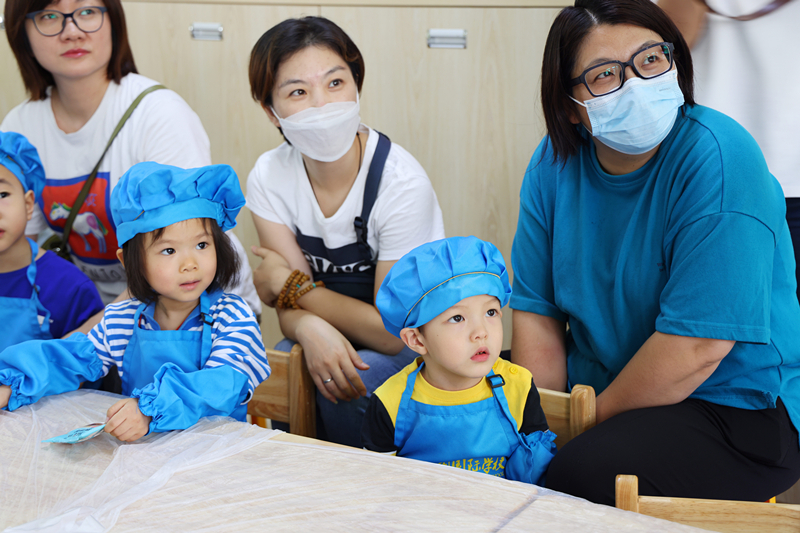 一年级孩子们用五彩卡纸、鲜艳的不织布与红色绳穗,制作出一个个五颜六色的中秋节不织布挂饰,通过剪贴脍炙人口的中秋故事,将美好的祝愿以中秋剪贴画的形式呈现。
The first graders used colorful cardboard, brightly colored nonwoven fabric and red rope spikes to make colorful mid-autumn festival hangings and cut and paste popular mid-autumn stories to present their good wishes in the form of mid-autumn scrapbooking.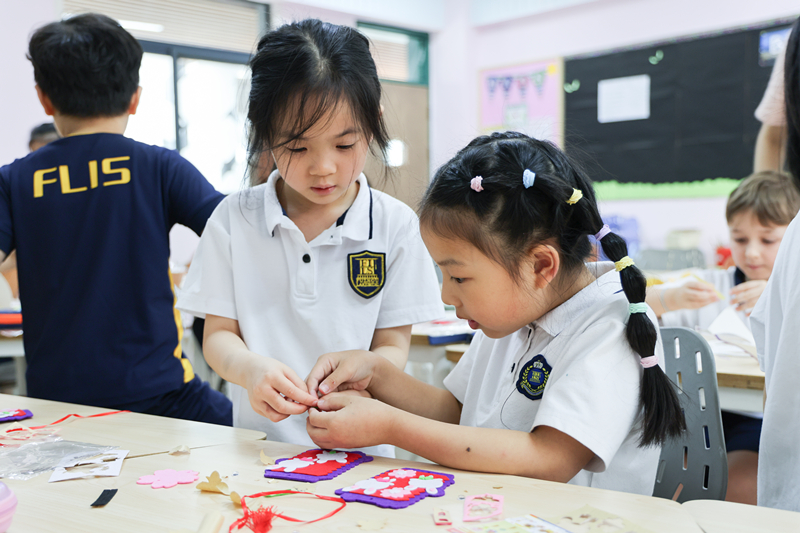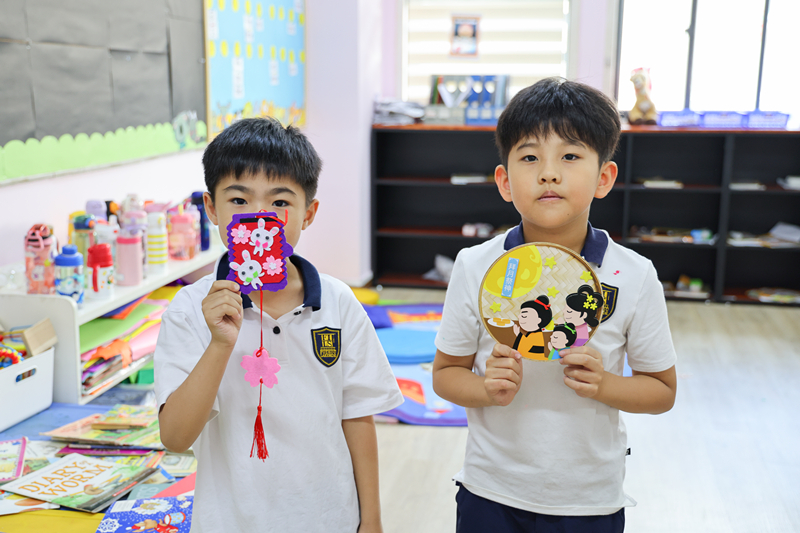 二年级小朋友用他们天马行空的想象将看似普通的灯笼组合成一幅幅有趣的画面。有美丽的嫦娥,可爱的玉兔……快看!还有颜值超高的花灯笼、水彩灯笼和爱心灯笼。无独有偶,四、五年级的哥哥姐姐们将环保与中秋结合,中秋主题与创意就此融入一个个他们亲手制作的灯笼里。
The second graders used their wild imagination to combine seemingly ordinary lanterns into an interesting picture. There was the beautiful Chang'e, the lovely Jade Rabbit… Look! There were also superb flower lanterns, watercolor lanterns and heart shaped lanterns. It is no coincidence that the 4th and 5th grade students combined environmental protection with Mid-Autumn Festival, and the Mid-Autumn Festival theme and creativity were incorporated into each of their handmade lanterns.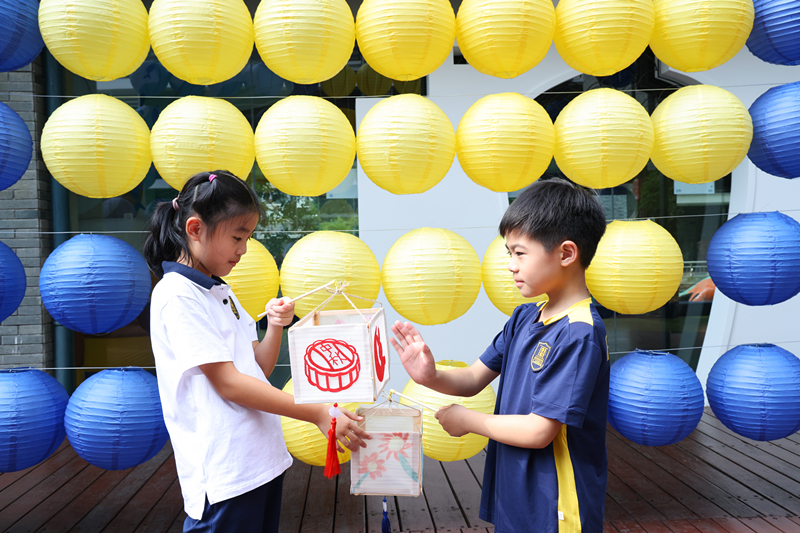 团扇又称宫扇,有团圆友善、吉祥如意之意。三年级同学将环保和创新理念结合,把空白团扇装饰得或清新淡雅,或明艳动人。
The fan is also called a Mandarin fan, which has the meaning of reunion, friendliness and good luck. The third graders combined environmental protection and creative ideas to decorate the blank fans in a fresh and elegant way or in a bright and beautiful way.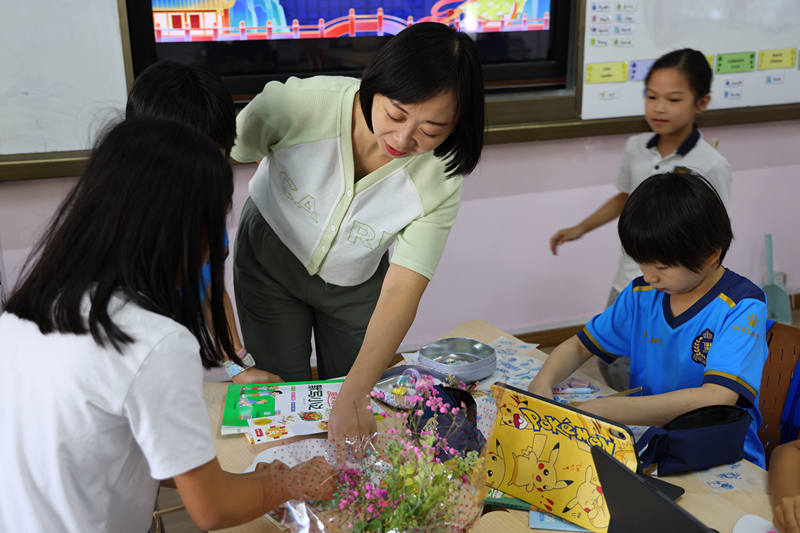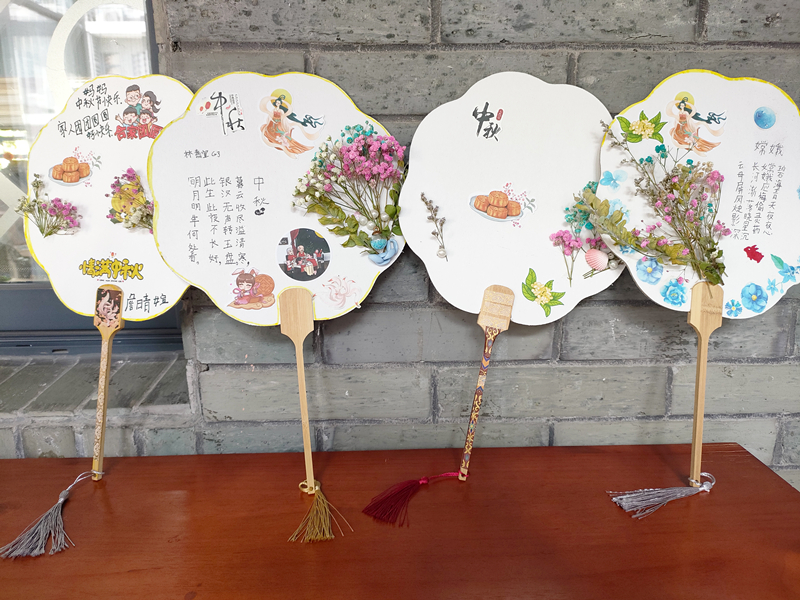 最后中秋节怎么能少了美味的主角"月饼"呢?对外汉语班的小朋友们一起发挥想象力,用彩色的黏土创造了属于自己的月饼,还用卡纸做了精致的月饼礼盒。和家人一起"分享"这盒私人订制的月饼吧~!CFL G4的小朋友独立制作了一只精美的兔子灯笼,他想把这个可爱的灯笼送给大家,祝大家身体康健,中秋快乐。
How can the Mid-Autumn Festival be without the delicious "moon cakes"? Kids in the 'Chinese as a Foreign Language' class used their imagination to create their own mooncakes with colorful clay and made exquisite mooncake gift boxes out of cardboard. The CFL G4 children independently made a beautiful rabbit lantern, which they wanted to give to everyone to wish them good health and happy Mid-Autumn Festival.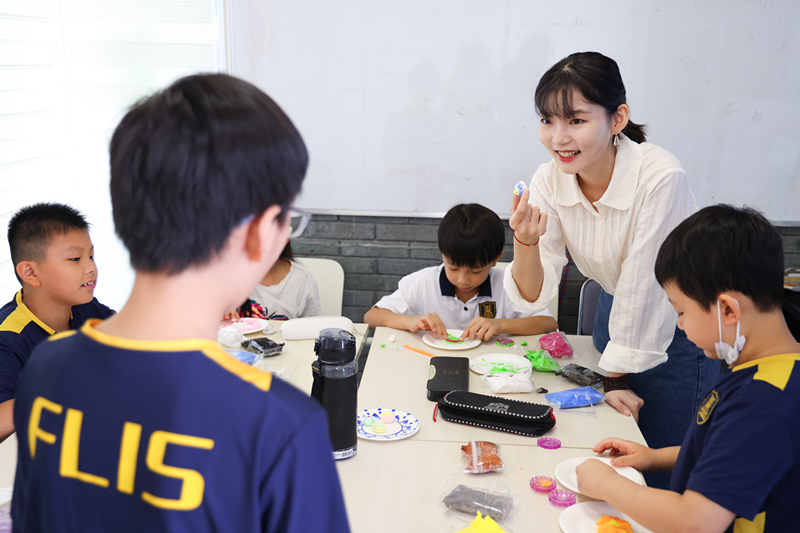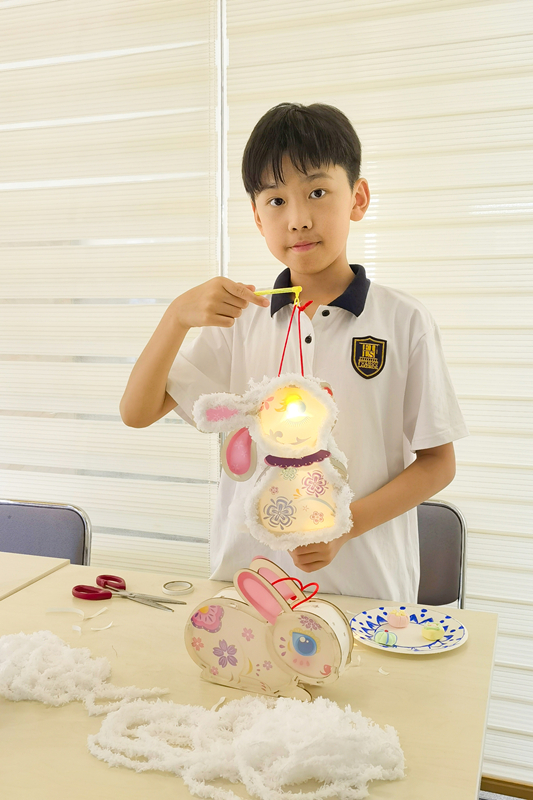 MYP1、MYP3和华裔孩子们通过自制月饼模型,以答题、奖品和挑战等方式,玩起了"月饼滚滚滚"的游戏。"月饼"滚滚而来,好运一直在路上!走进MYP2的教室里,激烈的投壶对抗赛正如火如荼地开展。他们说,光阴似箭,所有的驰骋最终都奔向团圆。
MYP1 and MYP3 students played the "Mooncake Rolling" game by making their own mooncake models and playing with questions, prizes and challenges. The mooncakes were rolling and good luck was on the way! When we walked into the classroom of MYP2, the fierce pot-pouring competition was in full swing. They said that the time flew like an arrow and it's already time to gather together to celebrate again.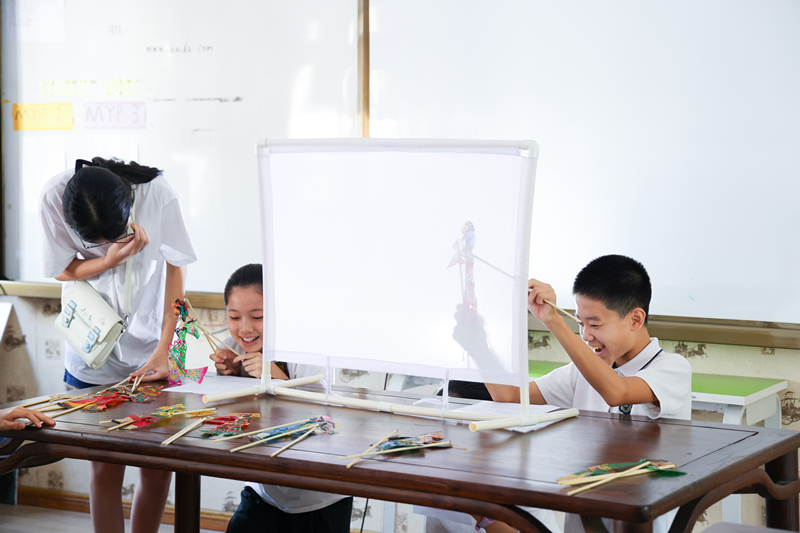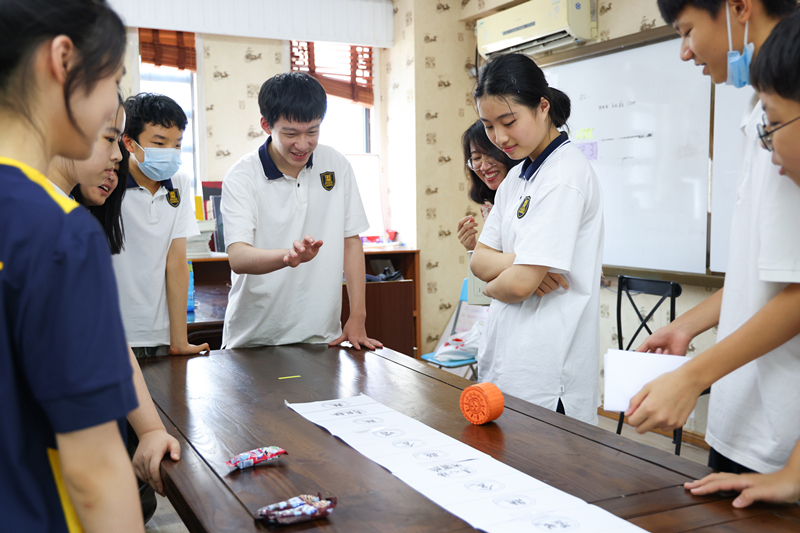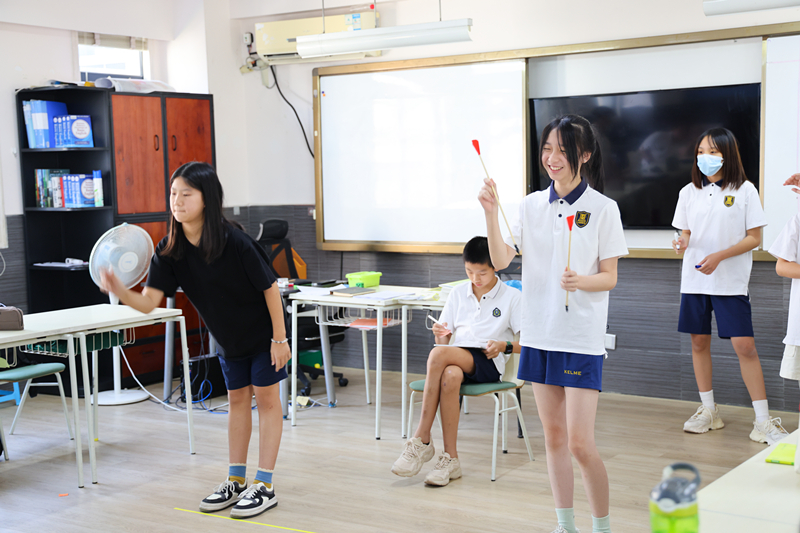 徒手不能摘星辰,瞧瞧学子给自己涂鸦的月球灯吧!这一刻,月亮奔我而来,让你我有星月可以寄望。女孩们亲手做了团扇,在诗情画意中送给自己一份至"扇"至美。清风明月,人间良辰,MYP4的学子将环保理念"装"进中秋,制作了一盏盏别出心裁的灯笼。
Look at the moon lights that the students painted for themselves! At this moment, the moon came to me, so that everyone has stars and a moon to look at. The girls made their own fans and gave themselves a "fan" of beauty in poetry and painting. The students of MYP4 put the concept of environmental protection into the Mid-Autumn Festival and made a unique lantern.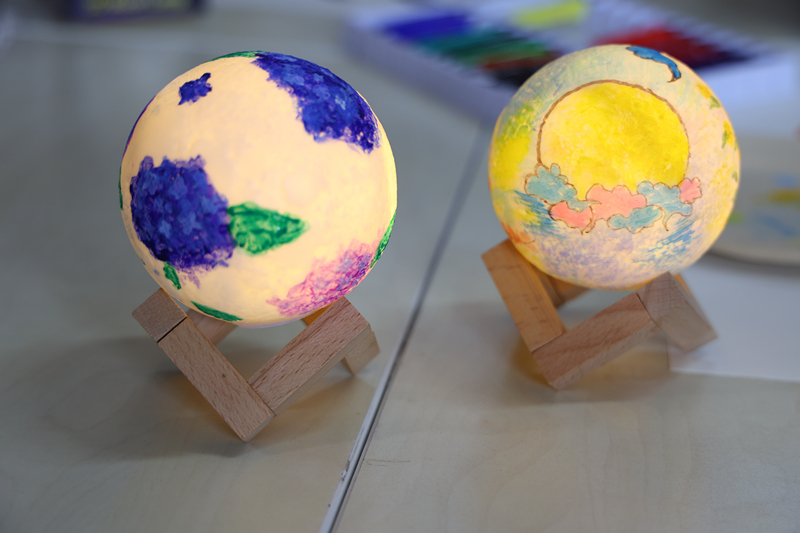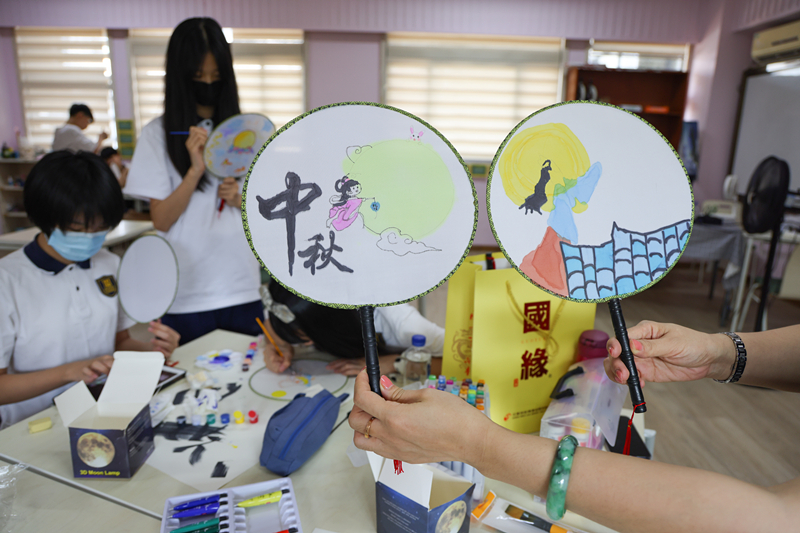 明月几万里,与子共中秋。FLIS全体师生祝福您和家人:
万般熙攘化清风朗月,四方梦想皆如愿以偿!中秋快乐,阖家团圆!
The FLIS faculty and students wish you and your family:
All the hustle and bustle turns into a clear breeze and a bright moon, and all your dreams are fulfilled as you wish! Happy Mid-Autumn Festival, and happy family reunion!
学校网站备案信息 All contents © 2016 Business Theme.
闽ICP备17001553号-1
All rights reserved Designed by : akhilwebfolio