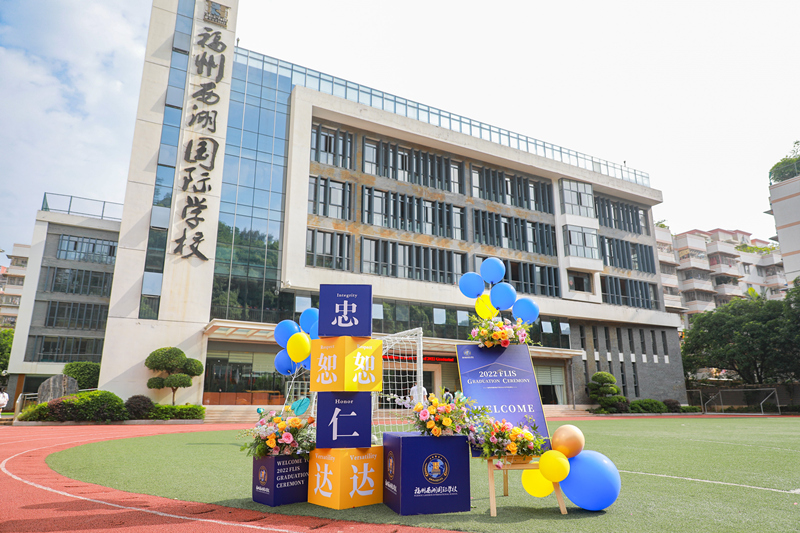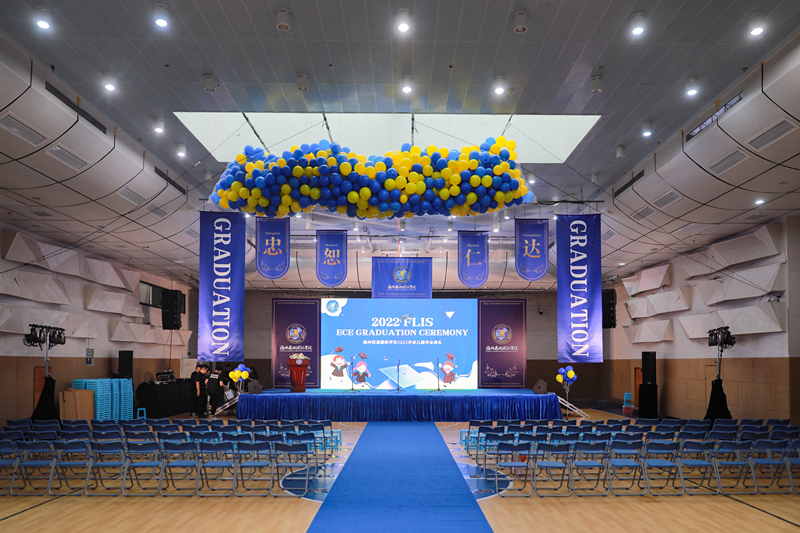 福州西湖国际学校于六月末举行了2022年度毕业典礼。来自幼儿园、小学、中学的毕业生与家长云集一堂,共同度过了这一珍贵时刻;带着大家的美好祝福,孩子们也纷纷走上了人生的新阶段。
Fuzhou Lakeside International School held its 2022 graduation ceremony this past June 30th. Dozens of graduates from ECE, Primary and Secondary gathered with their parents for this precious moment; and with everyone's best wishes, the students have embarked on a new stage of their lives.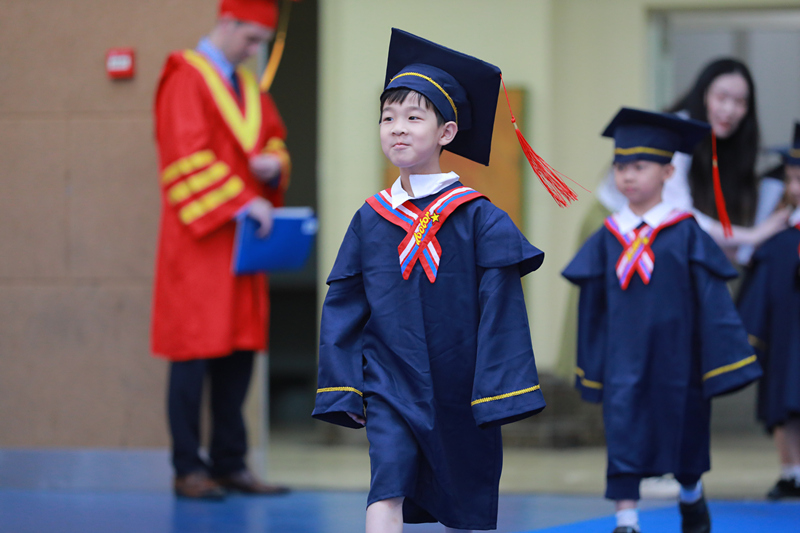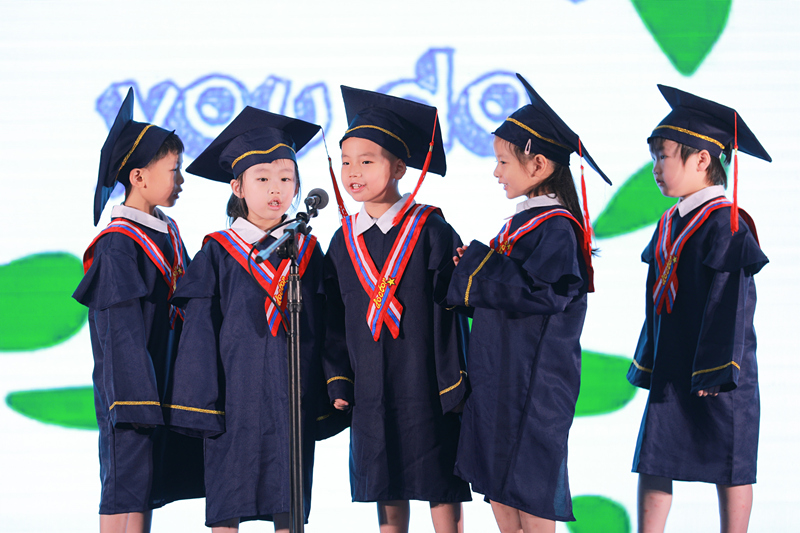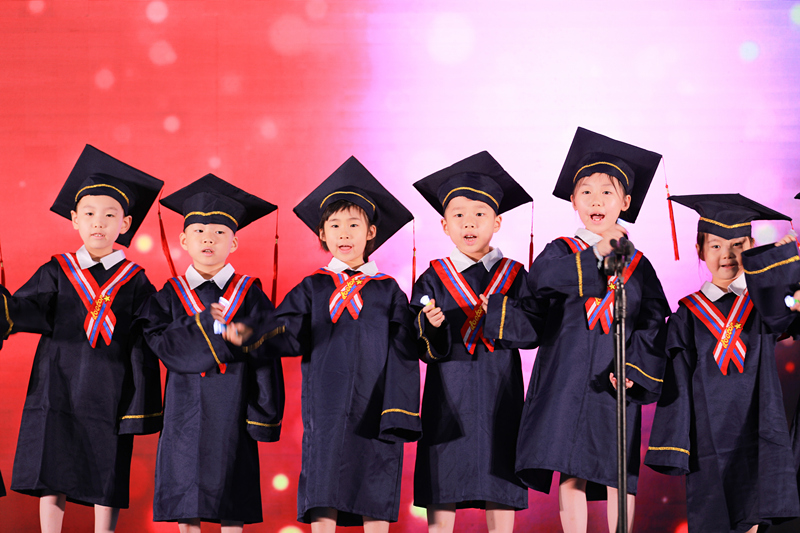 三年时间转眼即逝,入学时躲在爸妈身后好奇探头的懵懂宝宝成了今日自信踏上红毯的大班毕业生,那一瞬间的耀眼光芒令所有观众都百感交集。上台致辞的老师们一不留神便红了眼眶,哽咽着对孩子说出那一句"感谢"。而孩子们手拉手或以字母表串起幼儿园的日常生活,或为所有人送上感谢之歌,一曲将尽,他们争前恐后提醒对方下台前记得鞠躬,看到这一幕谁能不动容呢?最终,教育是一种双向关系,三年,九百多个日夜,孩子经历了日新月异的变化;在我们教育孩子的同时,孩子也教会了我们很多、很多。
For ECE, three years have passed in a blink of an eye, and the curious babies who hid behind their parents when they entered the school have become the graduates of the class who stepped onto the red carpet with confidence today, and the dazzling light of that moment made all of the audience have mixed feelings. The teachers who gave speeches on the stage got teary-eyed and choked up as they said "thank you" to the children. As the children held hands, some of the students used the alphabet to string together the daily life of the kindergarten, while others sent a song of thanks to all of them, and at the end of the song, all of them scrambled to remind each other to remember to bow before leaving the stage. Ultimately, education is a two-way relationship. For three years, more than 900 days and nights, our children have experienced daily changes; while we educate our children, our children have taught us much, much more.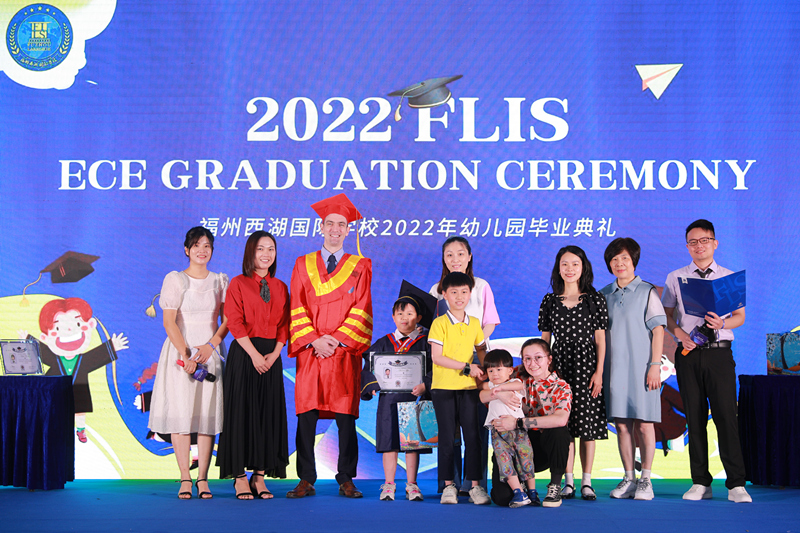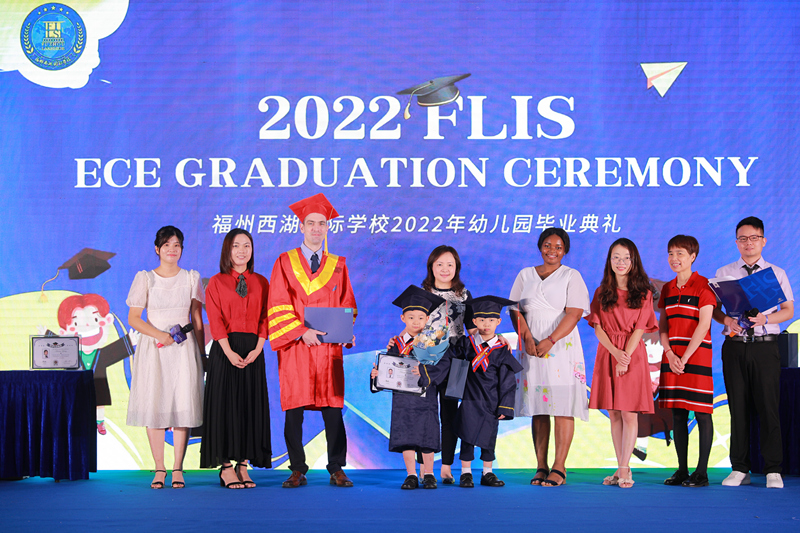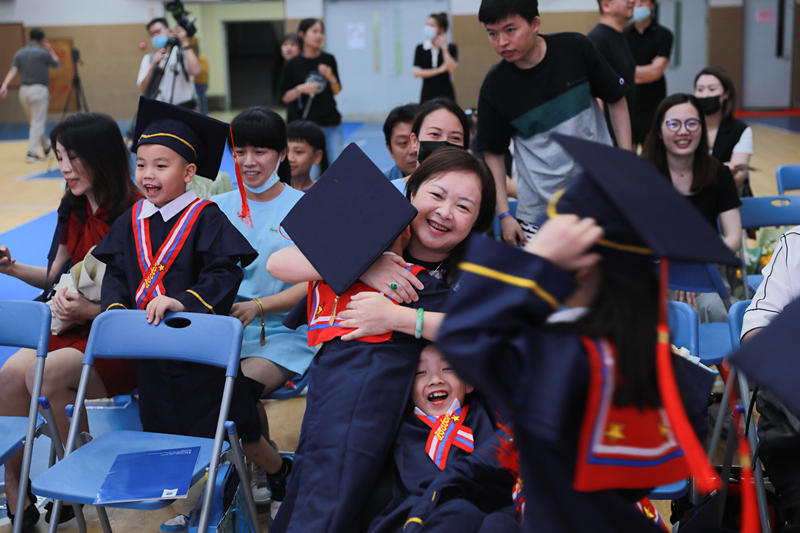 希望我们共同经历的每一件事,都可以让我们更好地成长。FLIS祝福所有的孩子能够勇往直前、奋力追梦,健康成长,永远可爱!
We hope that everything we experience together will make us grow better. FLIS wishes all the kids to go forward, pursue their dreams, and grow up healthy and cute forever!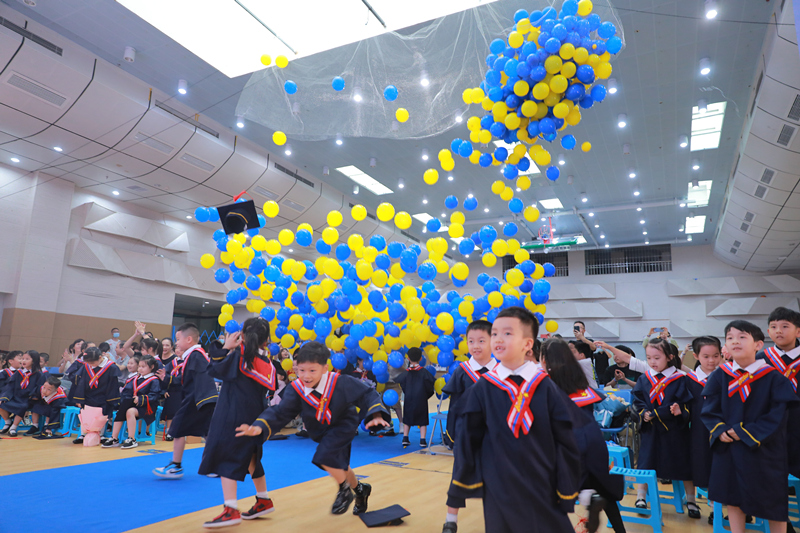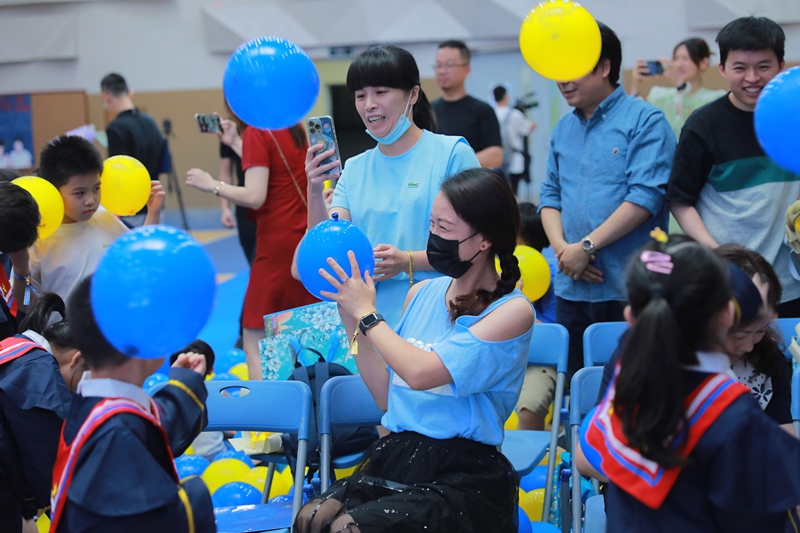 这一天,22位五年级学生正式告别小学部,升入FLIS的中学部,这意味着他们将成为FLIS的大哥哥、大姐姐,成为中学学院的一员,面临更具挑战性的学业任务,要学会处理青春期的身心变化,同时,也可以更加自主地实现自己的想法,拥有更多接触世界级赛事和社会服务工作的机会。外教Jackson老师在发言中回望了与五年级生一路走来的日子:有惊喜——有时,他会问学子一些即使对成人而言也颇为纠结、无法干脆作答的问题,但五年级生却总能考虑方方面面,就此进行一番成熟探讨;也有殷切的期盼——有时,他会留意到有些事情目前对孩子而言尚有些难度,比如,为了自己的信念勇于去冒险,又比如,建立自己的是非原则,学着同他人进行友好沟通……
On this day, 22 fifth graders officially said goodbye to their Primary school and moved on to FLIS' Secondary school, which means they will become big brothers and sisters at FLIS, become part of a House, face more challenging academic tasks, learn to deal with the physical and mental changes of adolescence, and at the same time, have more autonomy to realize their own ideas and have more exposure to world-class competition and social service work. In his speech, Mr. Jackson looked back on his time with the fifth graders: the surprises - sometimes he would ask them the most difficult questions adults have to face, questions without a clear answer, and the fifth graders were always been able to discuss these questions maturely and thoughtfully; and the expectations - sometimes he notices that some things are still difficult for students, such as taking risks to test out ideas, creating their own principles of right and wrong, and learning to communicate carefully and kindly.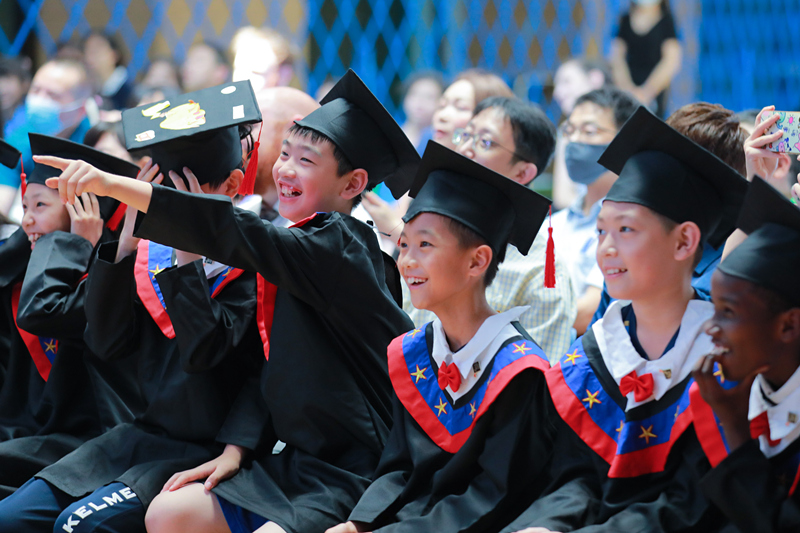 这是孩子们还被称为"五年级生"的最后一天。毕业生代表Giselle同学着重提到了"改变",改变让人害怕,但相信我们最终都会捱过去、享受中学生活。迈出这一步的同时,别忘了小学部外方校长Eddy先生对大家的寄语:"勇敢热烈地去拥抱你们下一段的学习旅程吧!请永远记得,在学习中,你投入得越多、就能得到越多。"
This was the last day that the students were still called "fifth graders". In her speech, Giselle, a representative of the graduating class, focused on "change", which can be scary, but she believed everyone would all eventually get over it and enjoy their secondary school life. While taking this step, don't forget the words of Mr. Eddy, the Primary Principal, "…approach the next step of your educational journey with vigor and remember that the more you put in to your study the more you will get out of it."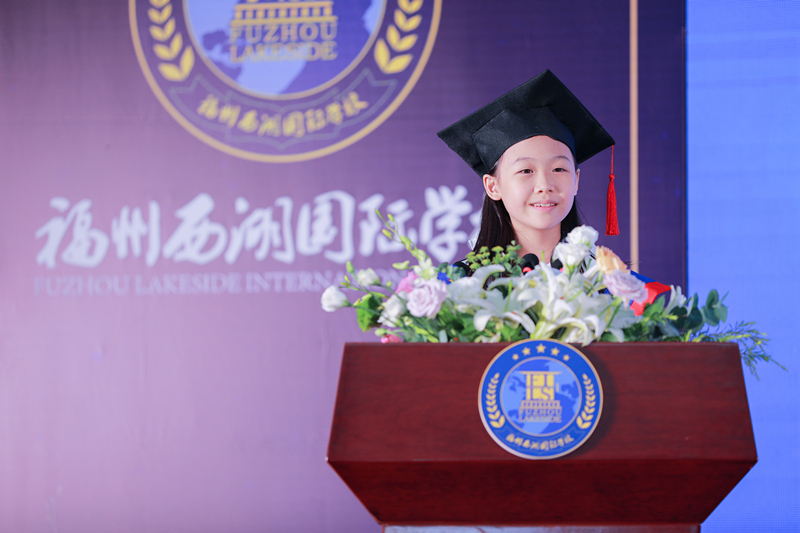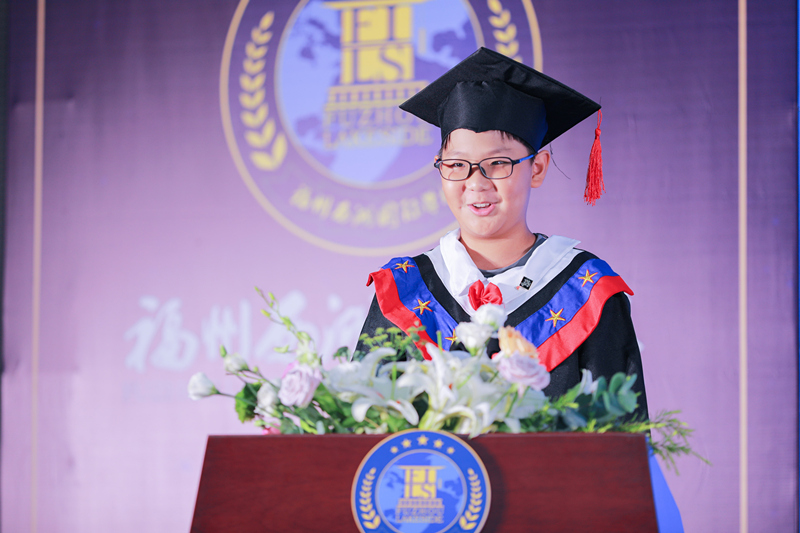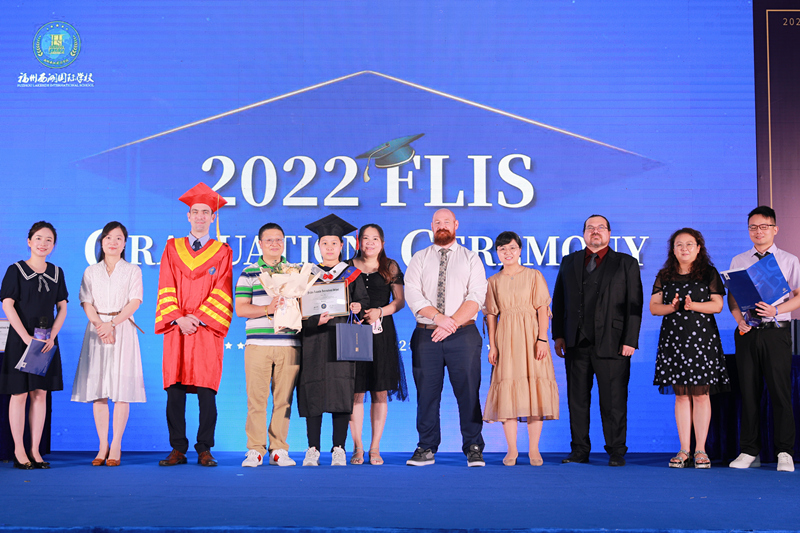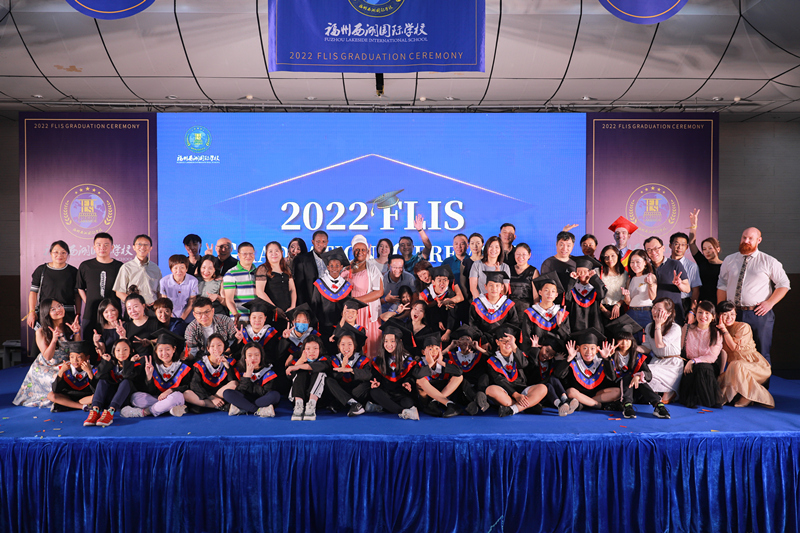 本年度中学毕业生是FLIS IB(MYP)项目的首届毕业生,但这群毕业生无疑给低年级生、给所有人树立了榜样:他们贯彻IB精神、力争成为一名终身学习者,将学习的时间、空间拓展到课外,亦施展特长,发挥创造力与想象力,积极参加、组织各种校园活动,赢得了大家的尊敬与景仰。毕业典礼上,他们收获了老师与学弟学妹的祝福,并将中学学院的旗帜传递给了下一届MYP5学子。在这段旅程结束之际,每个人都收获了美好的回忆与辉煌的成就。
Part of the secondary graduates are the first graduates of the FLIS IB (MYP) program, but they have certainly set an example for the younger students and for everyone else: they have followed the spirit of the IB, strived to be lifelong learners, expanded their learning time and space outside of the classroom, developed their strengths, used their creativity and imagination, and actively participated in and organized various campus activities, earning the respect and admiration of everyone. At the graduation ceremony, they received the blessings of their teachers and younger students and passed on the House flags to the next MYP5 students. At the end of this journey, everyone gained wonderful memories and brilliant achievements.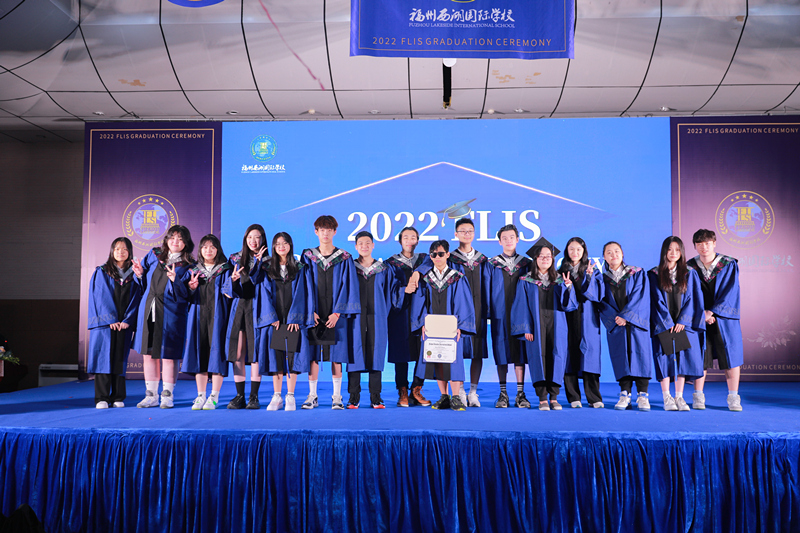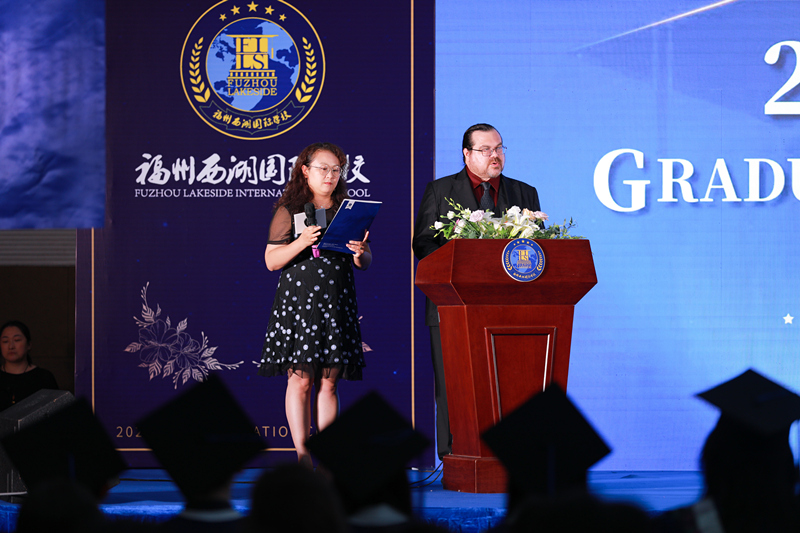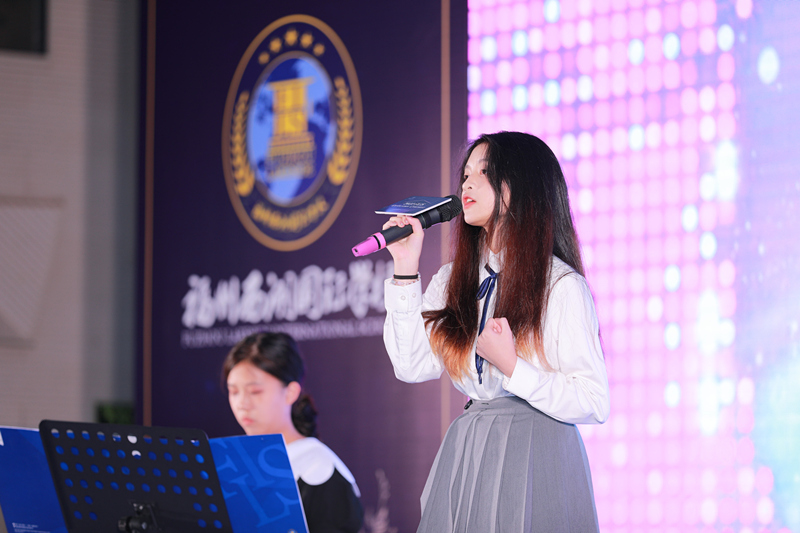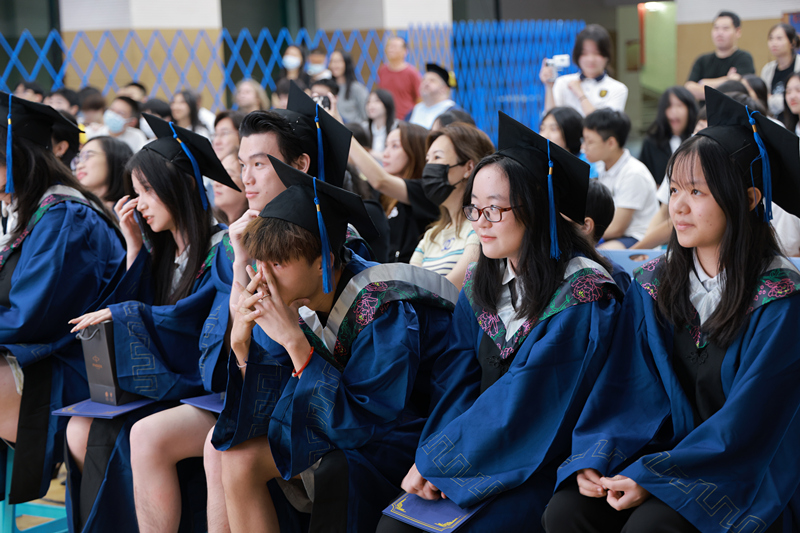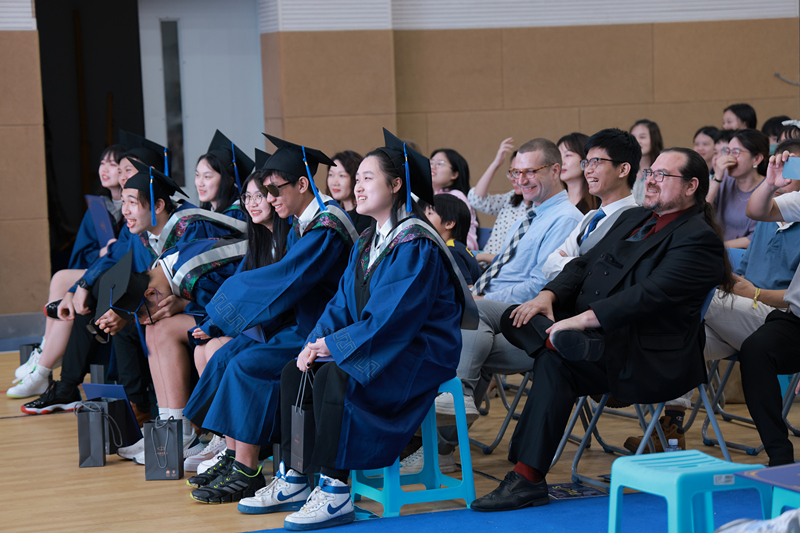 接下来,毕业生们将踏上全新的旅程——或许是一段拨云见日之旅——在学业力攀高峰的同时,每个人也会逐渐开始寻找、确认真正的自我。一生中,我们会遇见许多人、到访许多处、体验许多事……就像Alicia老师所说的:"在这个过程中,没有所谓的失败。"田野里绽放的花朵四季有异,夜空中星座的亮度也会随着季节而变化。要勇敢做自己、突破他人的刻板印象,去找到那个属于你的季节,尽情绽放你的光芒。"在你的世界里,你就是最重要的那个人,你是被爱着的,我希望大家永远记住这一点!"
Next, the graduates will embark on a new journey as they study hard to achieve higher academic success and gradually begin to find and identify their true selves. Throughout our lives, we meet many people and go to many places to experience many things… As Ms. Alicia says, "In this process, there is no such thing as failure." The flowers in the fields bloom in different seasons, and the constellations shining in the night sky have different brightness depending on the season. Be brave enough to be yourself, break through the stereotypes of others, and find your season where you can shine the most. "You are the most important person in your world, and you are loved. I hope you always remember that."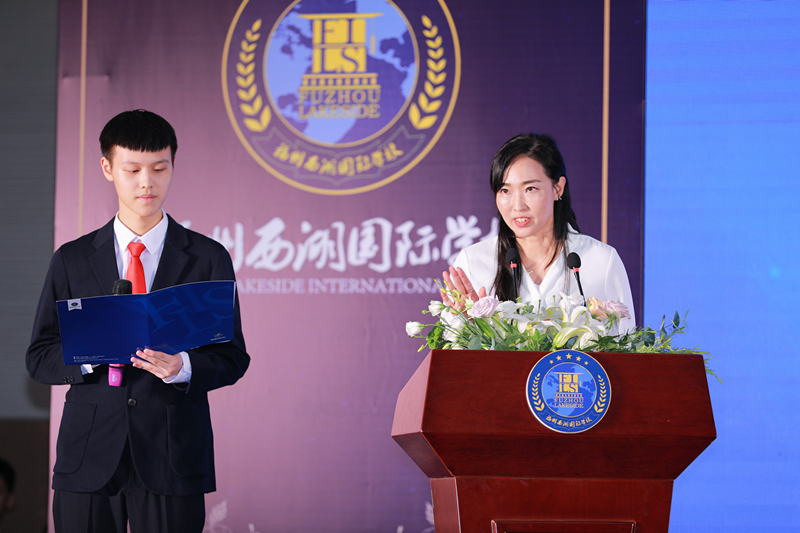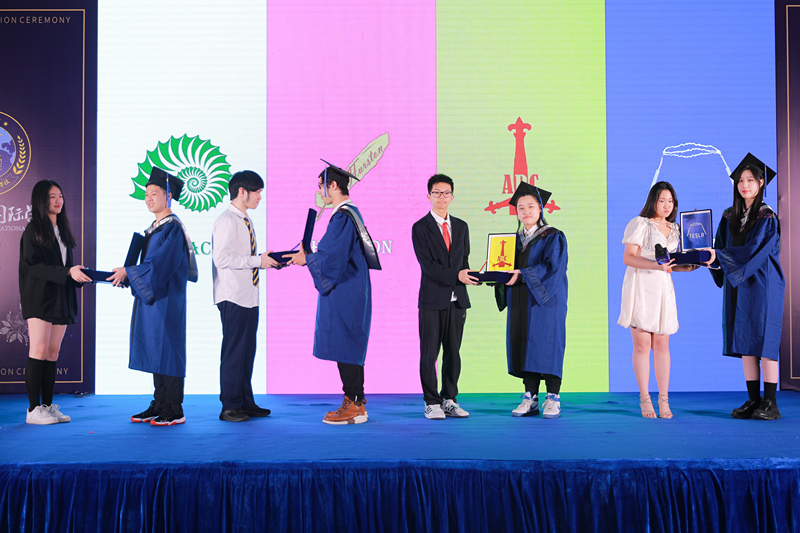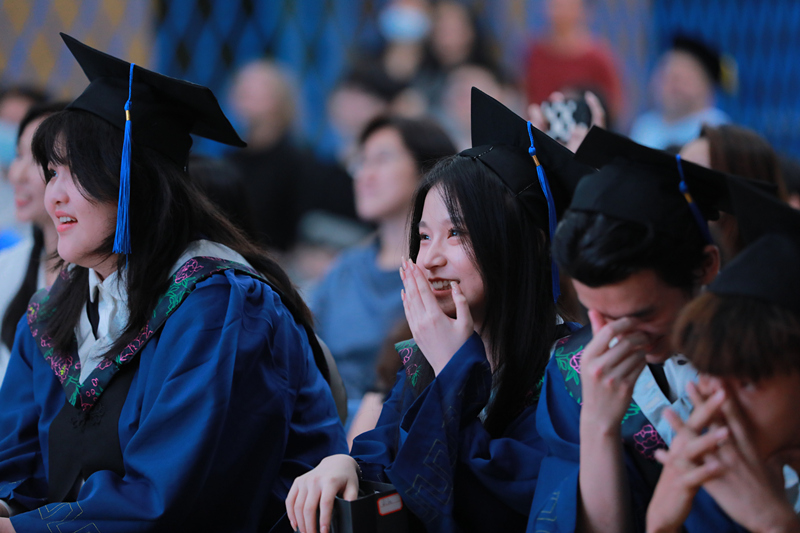 恭喜每一位毕业生。我们不说再见,因为我们还会再见。FLIS大家庭永远是大家温暖的后盾。感谢每一位学子、家长、教职员工为这一学年所付出的种种,辛苦了!现在,尽情享受夏日吧,我们下学年见!
Congratulations to each and every graduate. We won't say goodbye because we will see you again, and the FLIS family will always be there to support you. Thank you to every student, parent, faculty and staff for all the hard work you have put into this school year! Now, enjoy the summer and we will see you next school year!