A lot of competitions are about athletic abilities, but one thing that's unique about a spelling bee is that it gives the students a chance to show off their intellect. But there's also something that is very important about learning to perform under pressure. Spelling bees are about improving students' spelling habits, but also about competing when the clock is ticking. In a tradition that dates back well over one hundred years, students at FLIS got to show off their skills.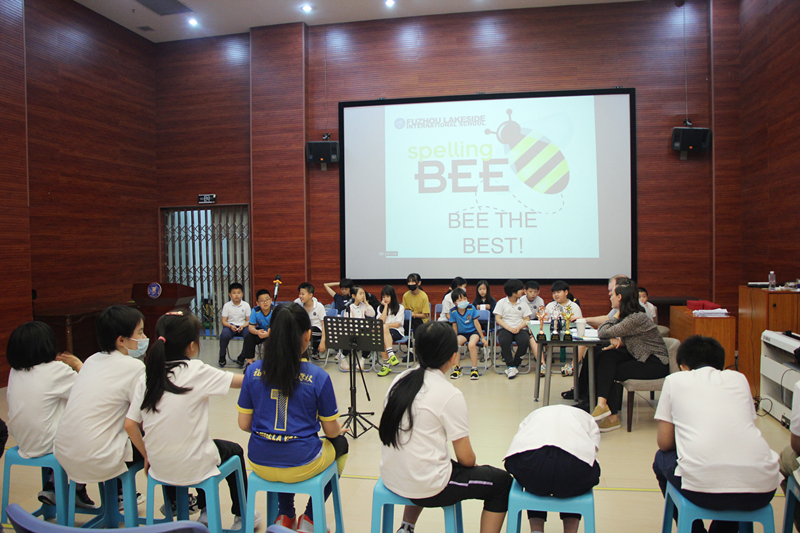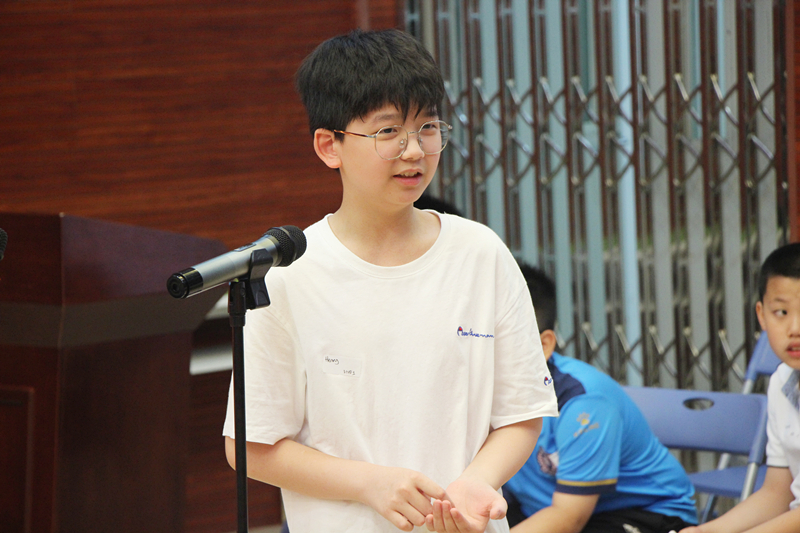 6月2日,FLIS举办了第八届英语拼词大赛。冠军Sally同学来自四年级,亚军Giselle同学同样来自四年级(她也是去年的亚军),第三名则由三年级的Seven同学摘得。今年,受疫情影响,FLIS的一些活动安排进行了数次调整,英语拼词大赛推迟举办、时间亦与其他活动有所冲突,因此参赛人数、轮次较去年均有所减少——但比赛精彩程度不减,且同样由最优异的选手赢得了冠军!学子们为此精心准备、全力以赴,他们配得上一切荣誉,恭喜!
On Thursday, June 2, FLIS held its 8th Annual Spelling Bee. The winner was Sally Wu from 4th Grade, and second place went to Giselle Chong from 4th grade (same as last year), while third place went to Seven Lin from 3rd grade. Because of the lockdown earlier in the year, and reshuffling of some events, the Spelling Bee was postponed this year and was held during the time when many events were taking place, so the number of participants was relatively small, with only 16 students competing overall, unlike last year in which almost twice as many contestants participated. The primary students went the furthest with all three of the finalists being from the primary school. The contest lasted only 8 rounds, unlike last year, which saw the contest lasting 30 rounds. It was a fair contest, and the best spellers won. The kids studied hard and definitely deserved their awards.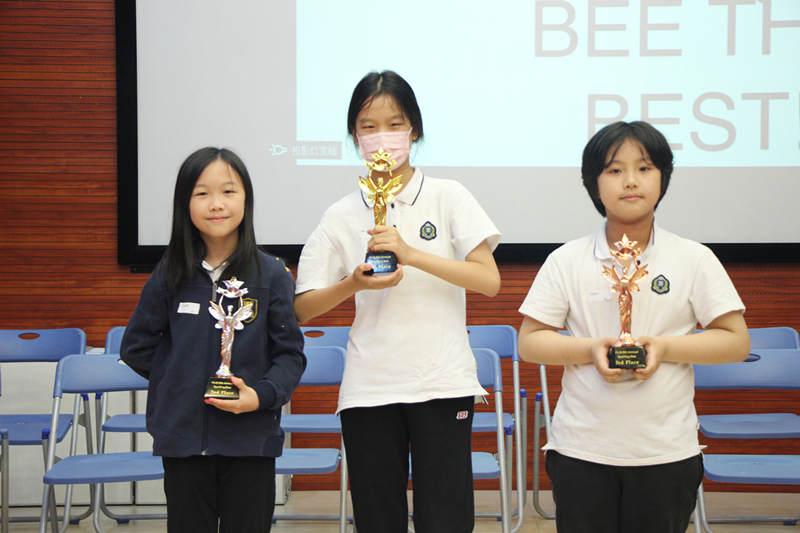 每个班级此前都举行了班级拼词大赛以确定最后参加决赛的人选,因此每个班级都诞生了多位决赛圈选手。没能进入决赛的学子也无需灰心,明年请再接再厉!感谢每位参加比赛的选手!
All the classes held their own, in-class spelling bees to determine who would go to the finals. So there were many winners. Students who did not get into the competition this year can try again next year! Thank you to all who participated this year!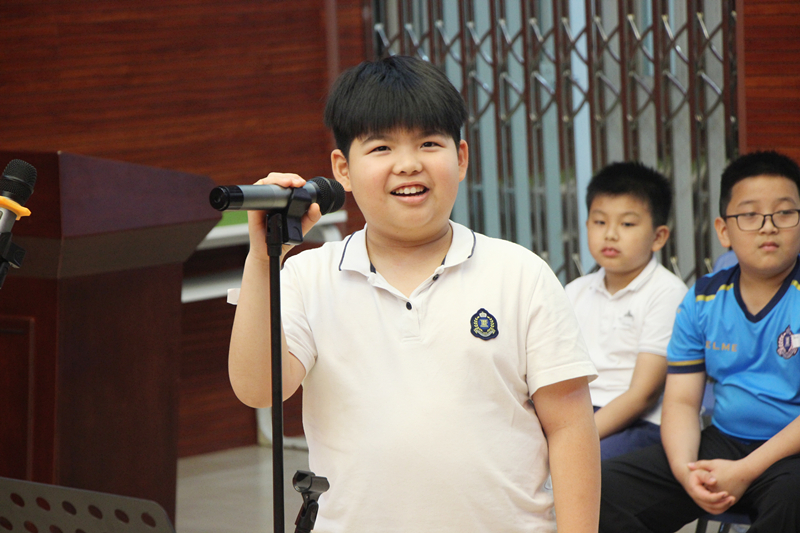 今年各年级入围决赛名单为:
The classroom winners this year were:
3rd Grade
Roy Lian
Tony Wang
Seven Lin
4th grade
Maggie He
Harvey Zheng
Ziyi You
Jack Chen
Stanley Lin
Rain Lin
Sally Wu
5th grade
Ruosheng Gao
Giselle Chong
Andrew Chen
MYP1
Emon Qiu
Stacy Chen
Henry Chen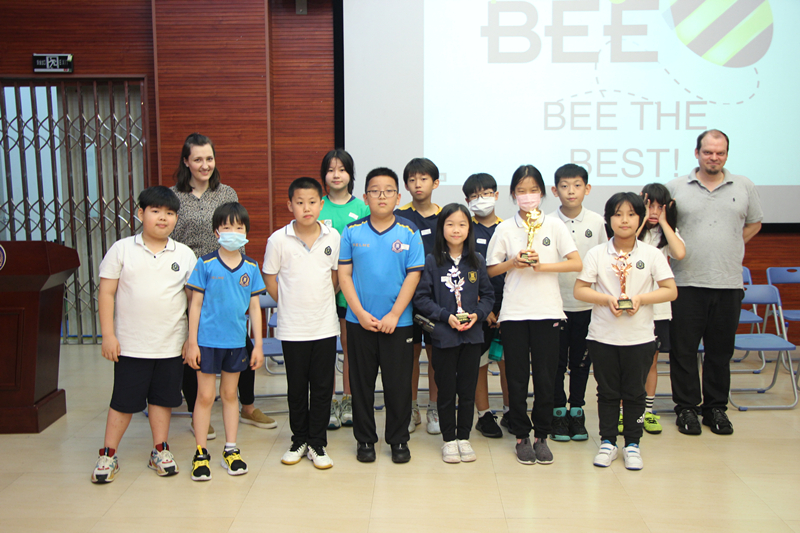 学校网站备案信息 All contents © 2016 Business Theme.
闽ICP备17001553号-1
All rights reserved Designed by : akhilwebfolio