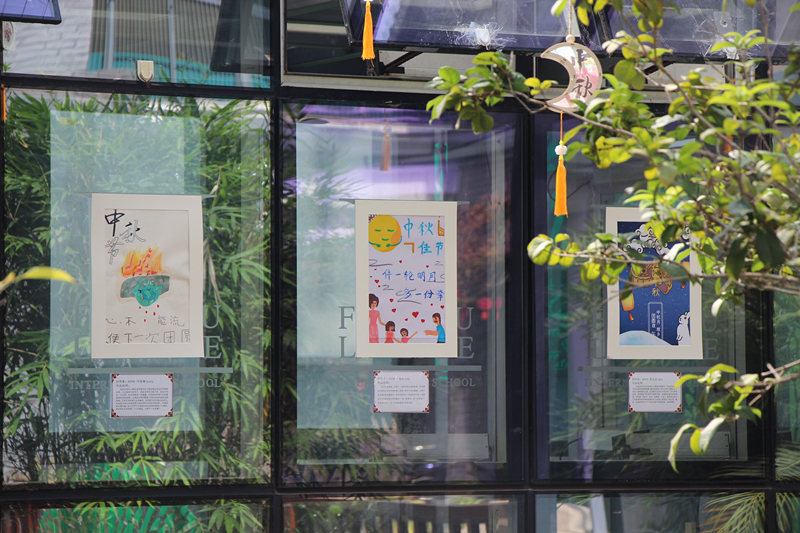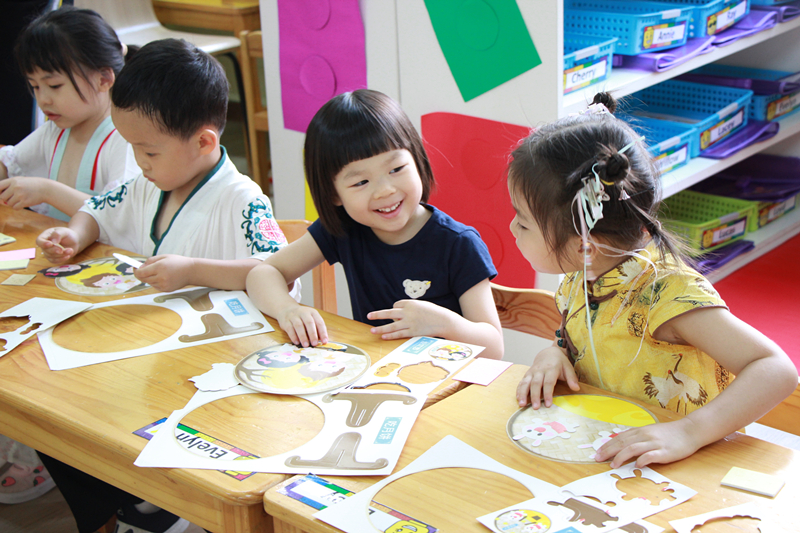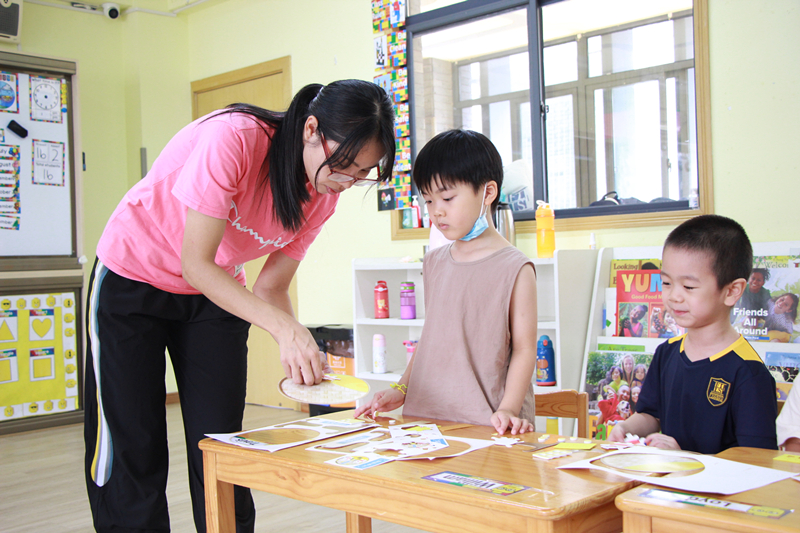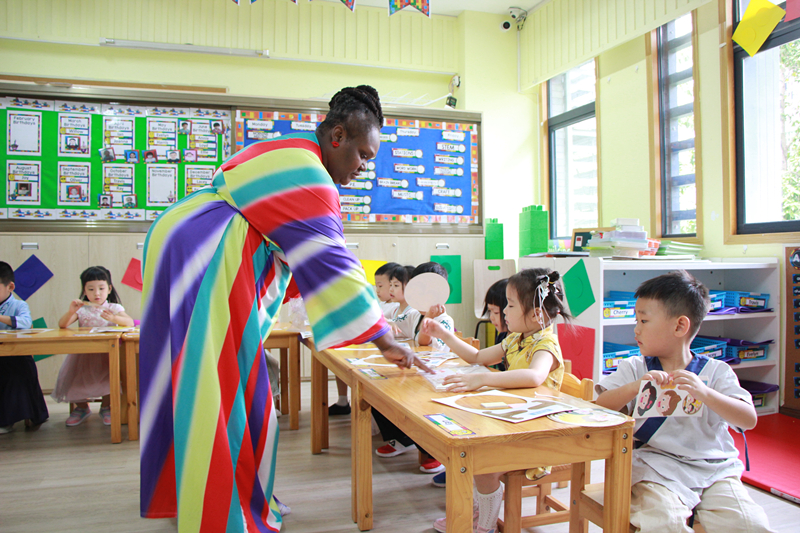 中秋月儿圆,中秋月饼香,中秋话儿甜,中秋快乐多……福州西湖国际学校学子以丰富的活动庆祝了这个传统节日!
Mid-autumn moon is full, mid-autumn mooncakes taste good, mid-autumn blessings are sweet, and mid-autumn happiness is abundant… Fuzhou Lakeside International School students celebrated this traditional holiday with a variety of activities!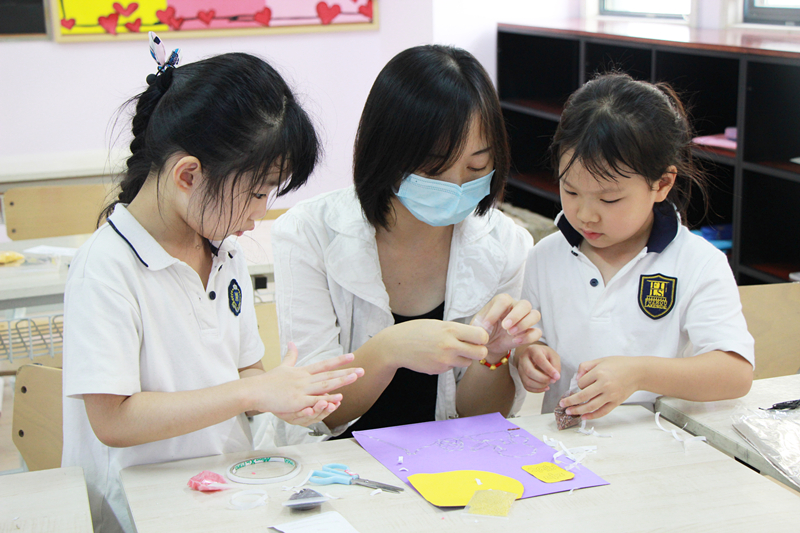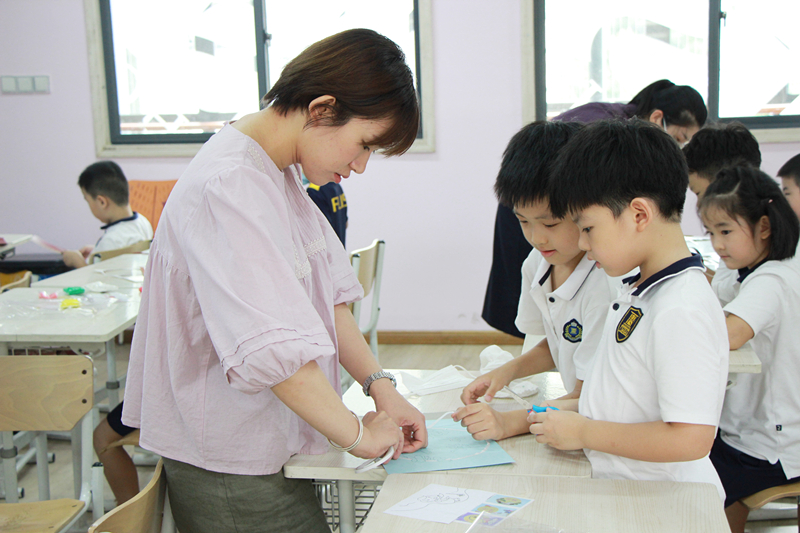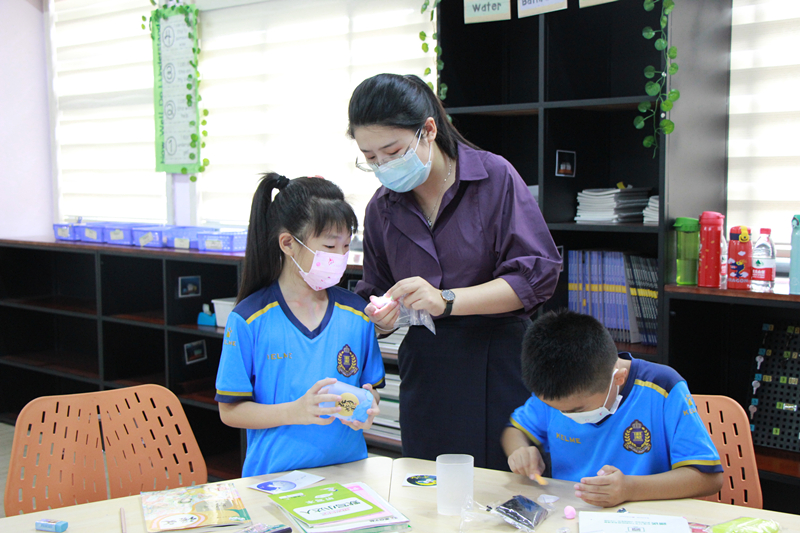 一年级小朋友们用一双双灵巧的小手,用彩色黏土设计出造型多样且美味的月饼。活动中,孩子们不仅学会了揉、捏、按、压等技巧,更激发了探索的欲望,锻炼了动手的能力,还了解了中秋节吃月饼赏月的传统习俗;二、三年级的同学们用他们丰富的想象力畅游趣味中秋的海洋。在这里,中秋节不仅有嫦娥,有玉兔,更有可爱的小动物、神奇的太空人,以及魔幻城堡。
The first graders used their dexterous hands to design different shapes of delicious moon cakes with colorful clay. During the activity, the children not only learned the skills of kneading, pinching and pressing, but also developed the ability of exploration and hands-on operation, and learned about the traditional custom of eating and enjoying the moon cake at the Mid-Autumn Festival. The second and third grade students used their rich imagination to swim in the sea of fun in the Mid-Autumn Festival. Here, the Mid-Autumn Festival is not only about Chang'e and the Jade Rabbit, but also about cute little animals, magical spacemen and magical castles.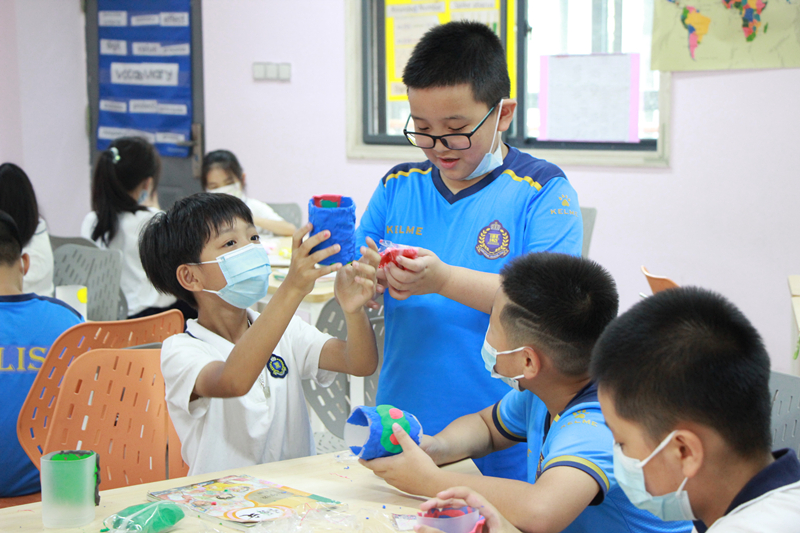 四、五年级的大孩子们将环保与中秋相结合,把中秋主题和自己的创意融入到一个个小小的笔筒中。在他们天马行空的想象中,一个极为普通的笔筒,会有多大变化?
The older children in grades 4 and 5 combined environmental protection with the Mid-Autumn Festival, incorporating the Mid-Autumn Festival theme and creativity into a tiny pencil holder. In their wild imaginations, how much would an ordinary pencil holder change?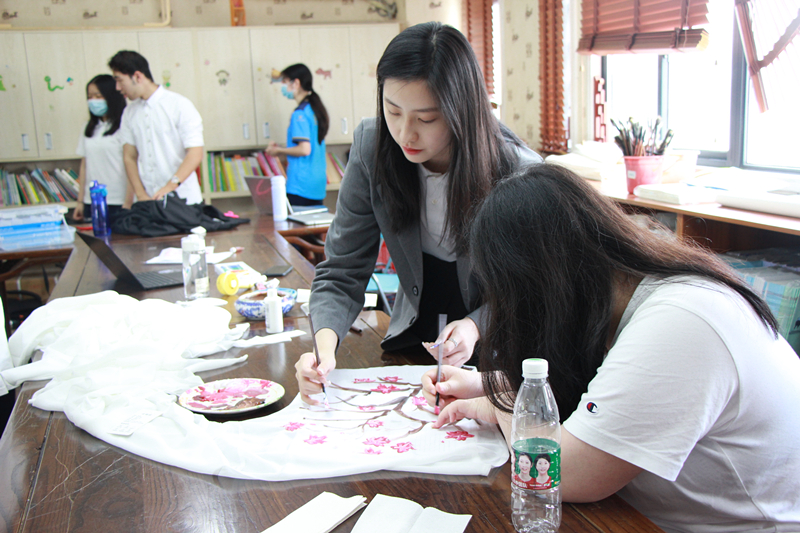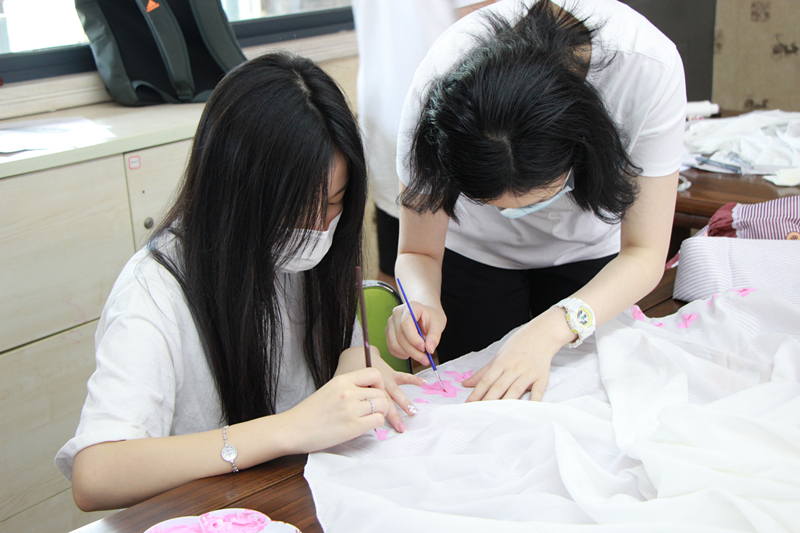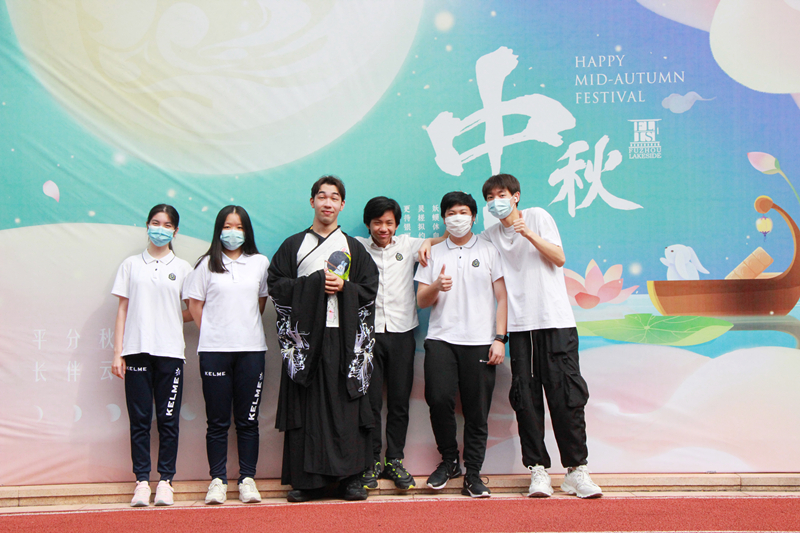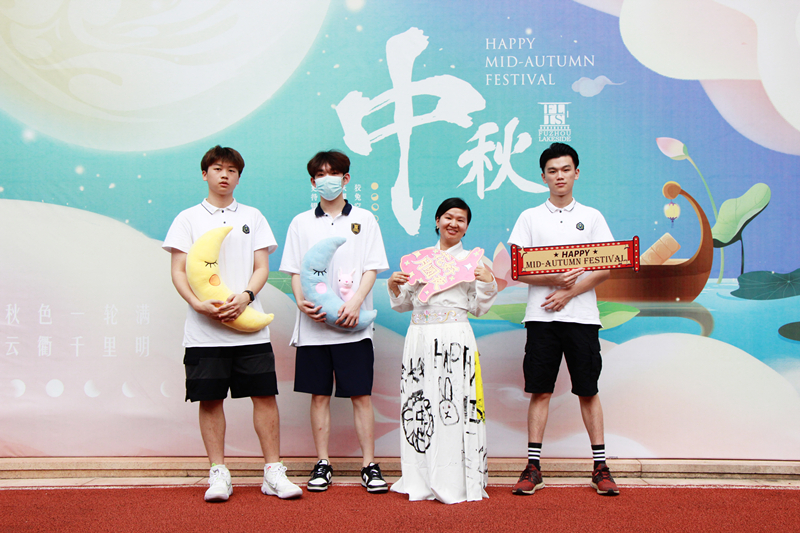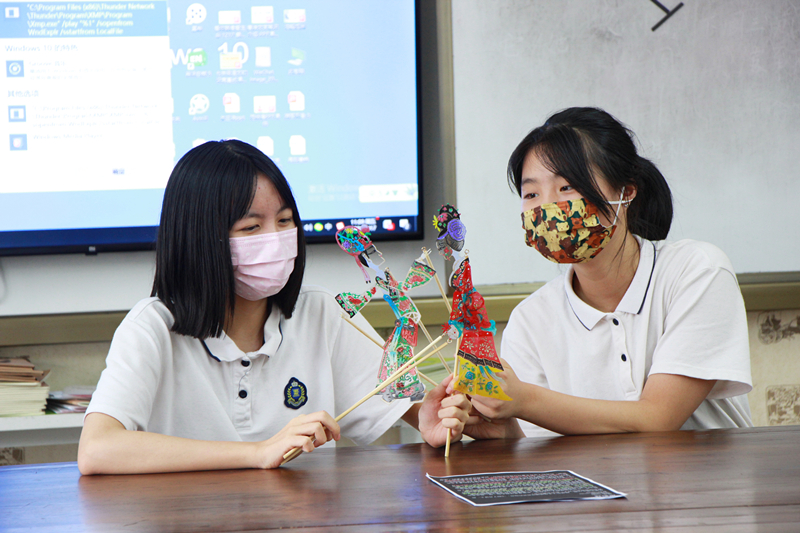 "万里无云镜九州,最团圆夜是中秋。"借唐人一首《八月十五夜》,道尽中秋佳节"阖家欢乐花好月圆"的盼望和期待。中秋是团圆之时、重聚之日,是千里外故人心的团圆,是全球华侨情感的共鸣。这几日,FLIS中学部师生团聚于此,穿一袭亲手绘制的汉服,叹汉朝灿烂之文化;演一场皮影戏,感民间深厚之文化底蕴;提一盏中秋灯,品谜面背后独有的汉字精髓;绘一幅中秋海报,架一座传统与现代的桥梁;记一次中秋采访,寻中西文化交融的奥秘……这是FLIS全体师生的中秋,更是每一位中国人的中秋。
"The biggest reunion time is the Mid-Autumn Festival." Borrowing from the Tang Dynasty, the poem "The 15th Night of August" expresses the hope and expectation of the Mid-Autumn Festival, when the whole family is happy and the moon is full. Mid-autumn is the time of reunion, the reunion of the hearts of the old people thousands of miles away, and the resonance of the emotions of the Chinese on both sides of the Straits. These days, FLIS secondary school students and teachers gathered here to wear a hand-drawn Chinese costume, learning about the splendid culture of the Han Dynasty; to perform a shadow play, feeling the deep cultural heritage of the folk; to carry a Mid-Autumn lantern, tasting the unique essence of Chinese characters behind the riddle; to draw a Mid-Autumn poster, building a bridge between tradition and modernity; to record a Mid-Autumn interview, searching for the mystery of the integration of Chinese and Western cultures, and more! This is the Mid-Autumn Festival of not only all FLIS teachers and students, but also of every Chinese person.
"海内存知己,天涯若比邻。"
"但愿人长久,千里共婵娟。"
这是对我们的祝福,更是对海内外所有华侨同胞的祝福。
在这个特殊的中秋节,祝团圆,盼安康,
愿所有的美好与喜悦均会如期抵达!
" A bosom friend afar brings a distant land near."
" Nonetheless, may all of us remain
long in this world, and share
the immortal moon even though
thousands of miles apart!"
This is a blessing for us, and more importantly, for all our Chinese compatriots at home and abroad.
On this special Mid-Autumn Festival, we look forward to reunion and hope for good health.
May all goodness and joy accompany you!