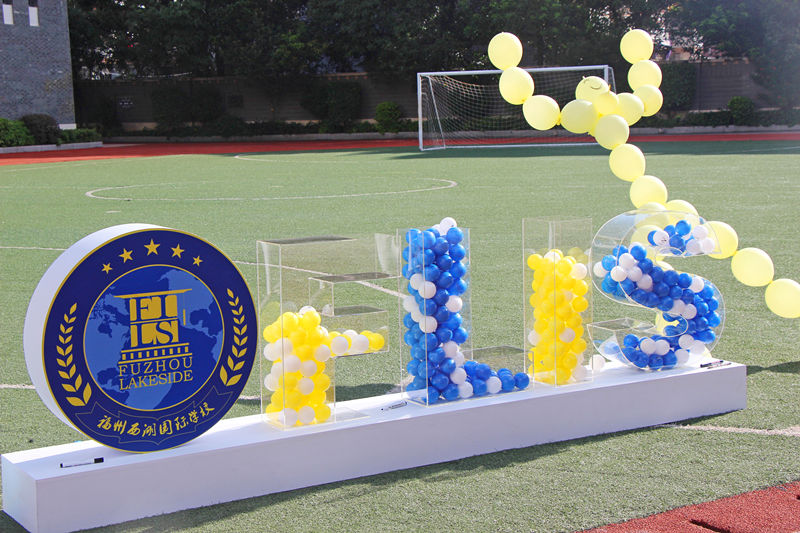 在这个早晚微风已略带凉意的季节,我们终于又跟各位大朋友、小朋友见面啦!福州西湖国际学校于本周正式拉开2021-2022学年大幕,周一一早,孩子们回到两月未见的校园,惊喜地发现FLIS也有了不少变化:重新布置的大堂、崭新的桌椅、更加开阔的休闲玩耍区域,还有初次见面、亲切友善的新同学、新老师,等等……
In this season when the morning and evening breeze is already slightly cooler, we finally get to see you all again! Fuzhou Lakeside International School officially started the 2021-2022 school year this week. Early Monday morning, the children returned to the campus they hadn't seen in two months and were pleasantly surprised to find that FLIS had also undergone a number of changes: a redecorated lobby, new tables and chairs, a more open play area, new students and teachers, and more!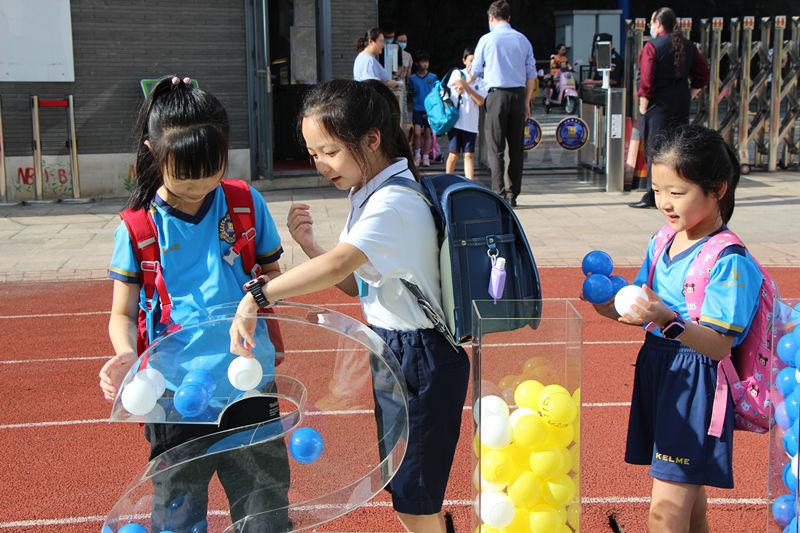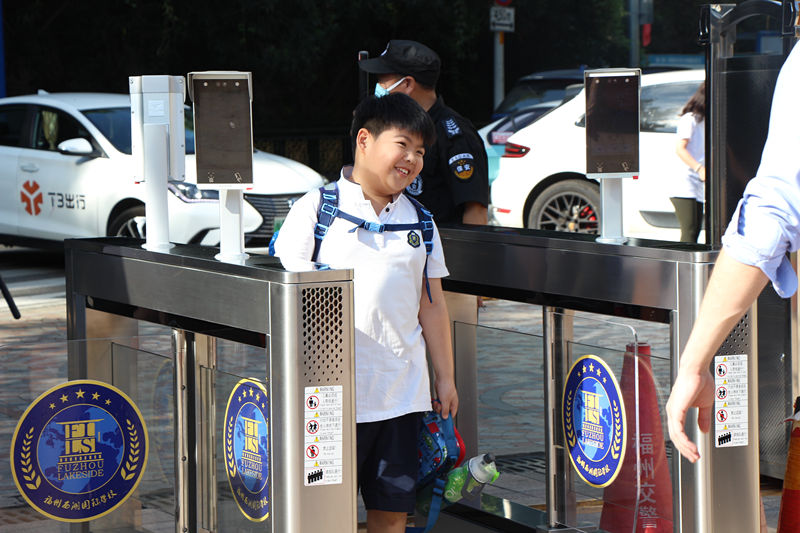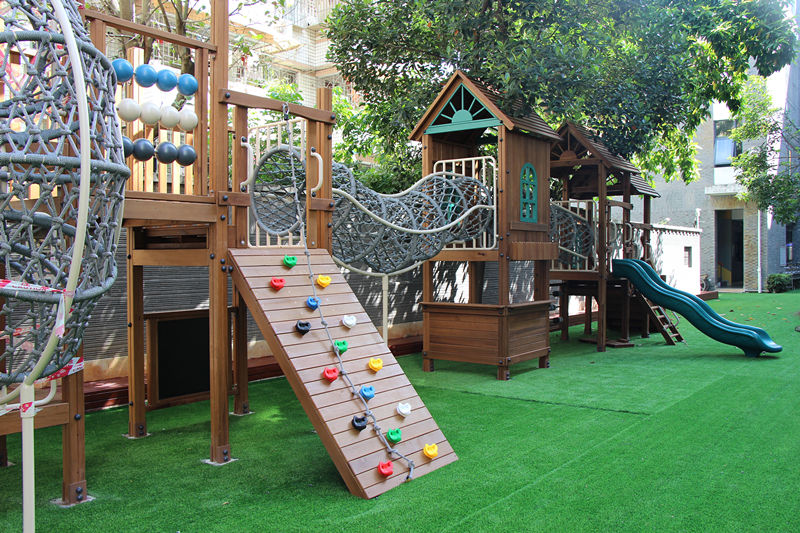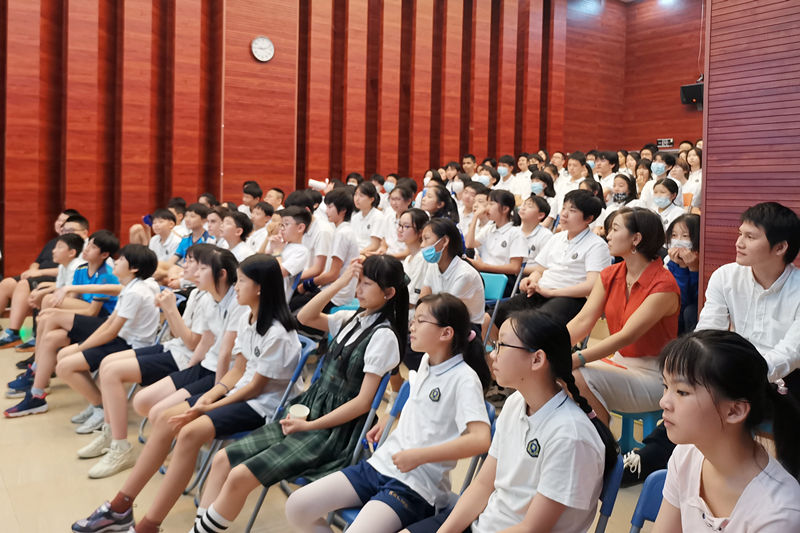 今年FLIS对校园进行了一番改造,此外,我们升级了校园安保系统,人脸识别门禁为学子在校安全提供更多保障;餐厅改为小碟菜品+小盅炖罐取餐,选择范围更广,更能满足学子不同口味需求,也更加营养健康!
This year FLIS has done some renovations to the campus. In addition, we have upgraded the campus security system and added face recognition access control to provide more security for students; the cafeteria has been changed to a more portable mode to take meals, with a wider range of choices to better meet the needs of different tastes of students, and also more nutritious and healthier!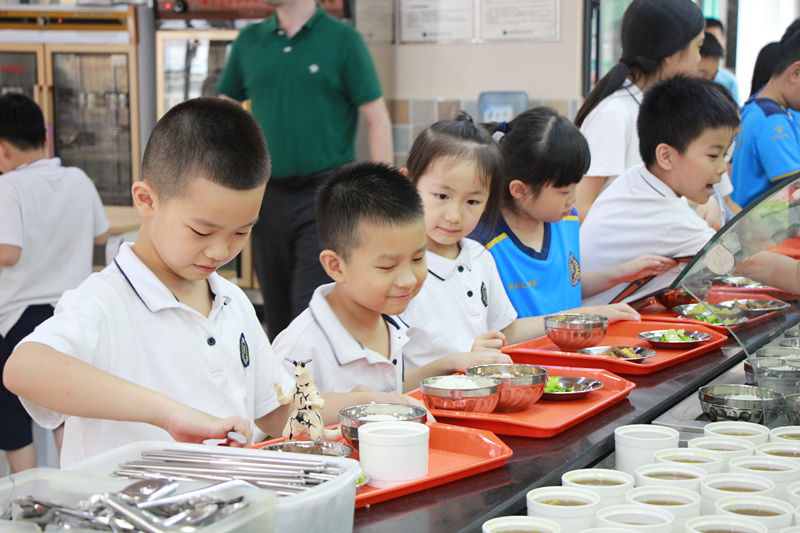 除开学外,最令人期待的当数社团招新啦!FLIS始终致力于为学子提供高质量、智趣结合的社团活动,在学习之余拓展学子眼界,开发潜能,培养强健体魄。今年新加入的几个社团均令大家眼前一亮:咏春社团吸引了不少跃跃欲试的小朋友上前与老师比划一二、Cola可乐实验室设备齐全,引得学子一次又一次驻足流连,还有围棋社团老师的热心讲解也让孩子们听得津津有味……
In addition to the start of the school year, the most anticipated thing is the club recruitment! FLIS is always committed to providing students with high-quality, intellectual and fun club activities, while trying to expand students' horizons, develop their potential, and develop a strong body. This year, several new clubs have been added to the school: the Wing Chun club has attracted many eager children to compete with the teachers, COLASTEM Lab is well-equipped and has attracted students to stop by again and again, and the Go club teacher's enthusiastic demonstration also made the children listen with great interest.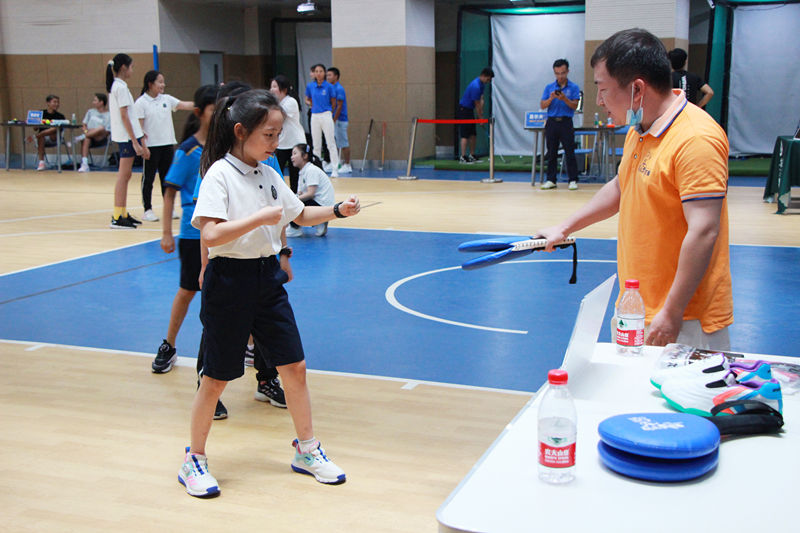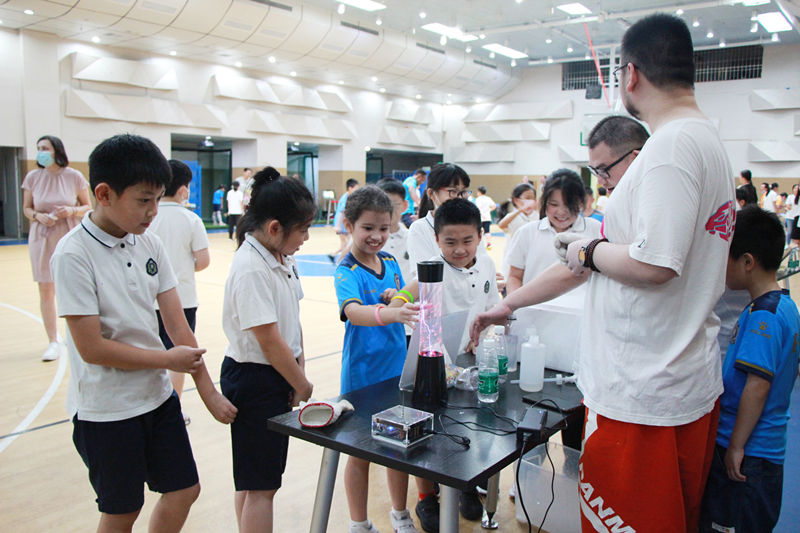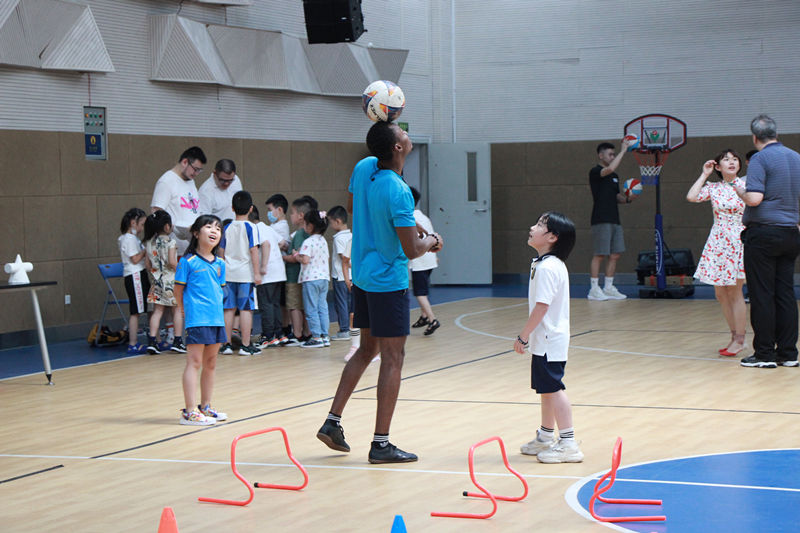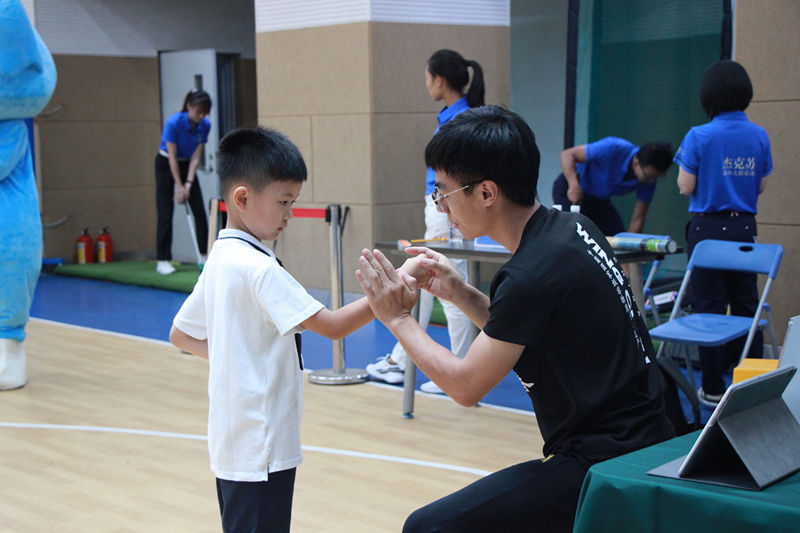 新学年的第一堂体适能课在改造后的绿茵草地上进行。幼儿部萌娃在老师的指导下抻抻胳膊动动腿,又是障碍跑又是"熊爬",满头大汗的同时也享受了动起来的快乐,今日份运动目标get! 今日份笑脸收集超额完成~ 今后在这一区域,要多多听到孩子们的欢声笑语啦!
The first physical fitness class of the new school year was held on the renovated grassland. The kids stretched their arms and legs under the guidance of the teachers, ran through obstacles and crawled, sweating profusely and enjoying the joy of moving. Today's exercise goal was achieved and today's smiley face goal was exceeded! In this new grassland area, we will surely hear more laughter from the ECE kids in the future!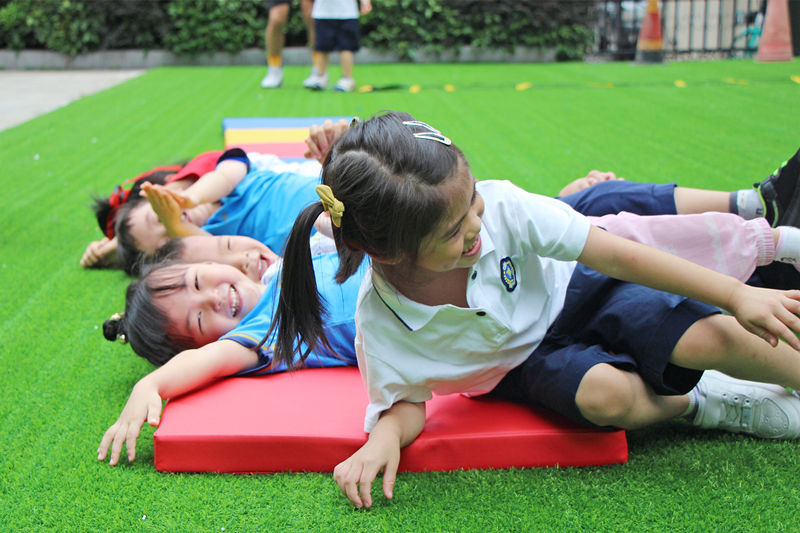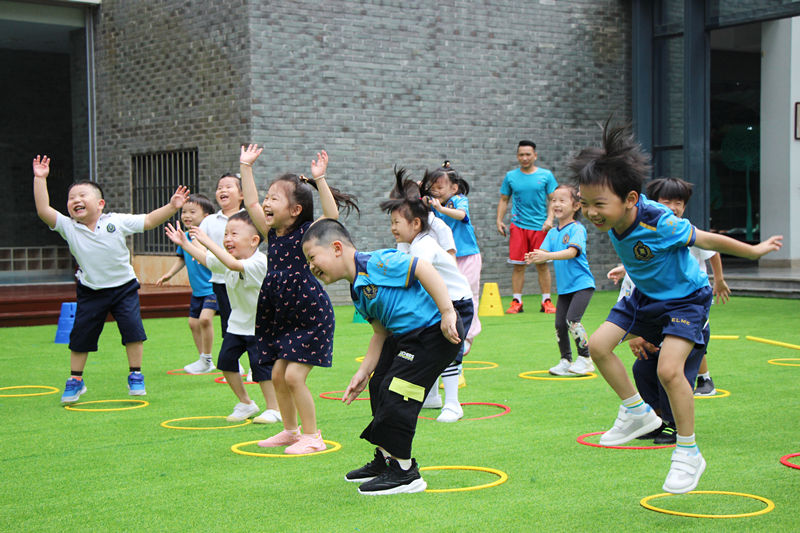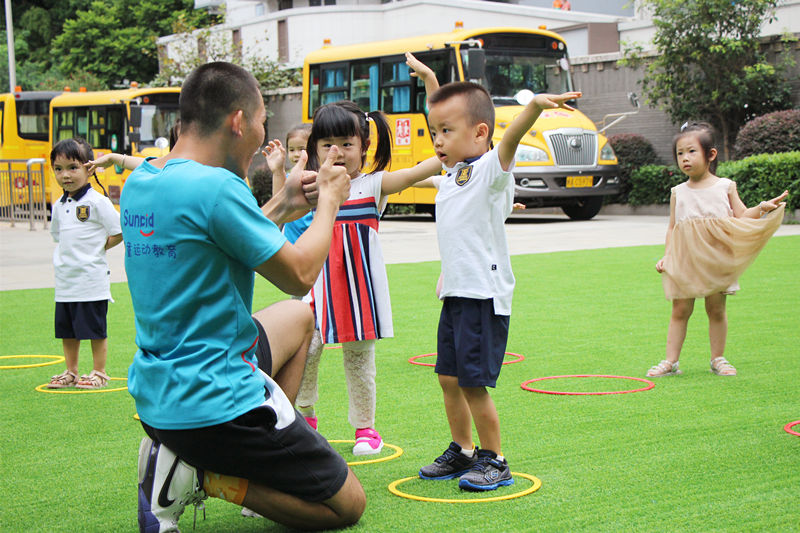 不知不觉,FLIS也与大家一起走到了第十个年头。就像幼儿部入园处板报所书:
Before we knew it, FLIS reached its tenth year together with you. Just as the ECE Department whiteboard says:
「踏入这所学校之际
你可以是作者,是领袖
是思想者,是读者
是创造者,是举足轻重之人
是探险家,是大家珍贵的朋友
你是我们相聚于此的理由。」
"When you enter this school
you are...authors, you are...leaders
you are...thinkers, you are...readers
you are...creators, you are...important
you are...explorers, you are...a friend
you are the reason we are here!"
各位大朋友、小朋友,欢迎来到这所鼓励无限可能的学校!
这是FLIS的第十年,相信我们一定会越来越好!
Dear friends and children, welcome to a school that encourages endless possibilities!
Fuzhou Lakeside International School has been in operation for 10 years, and each year we get better and better!