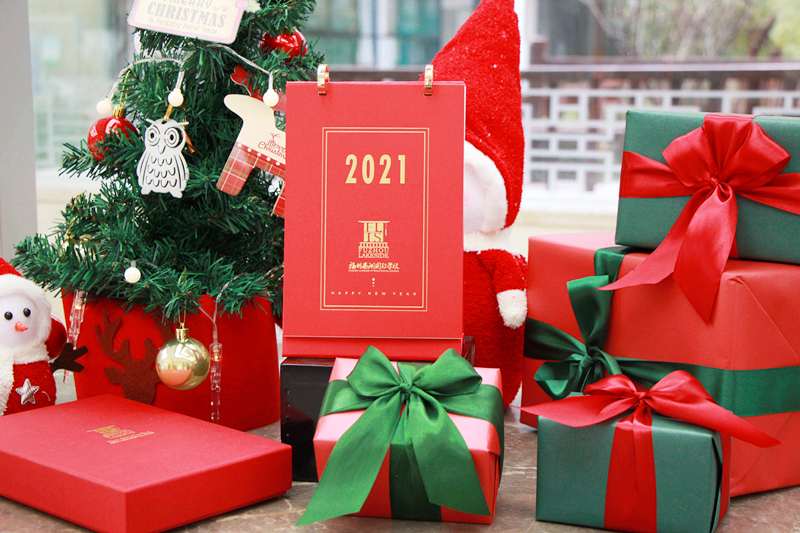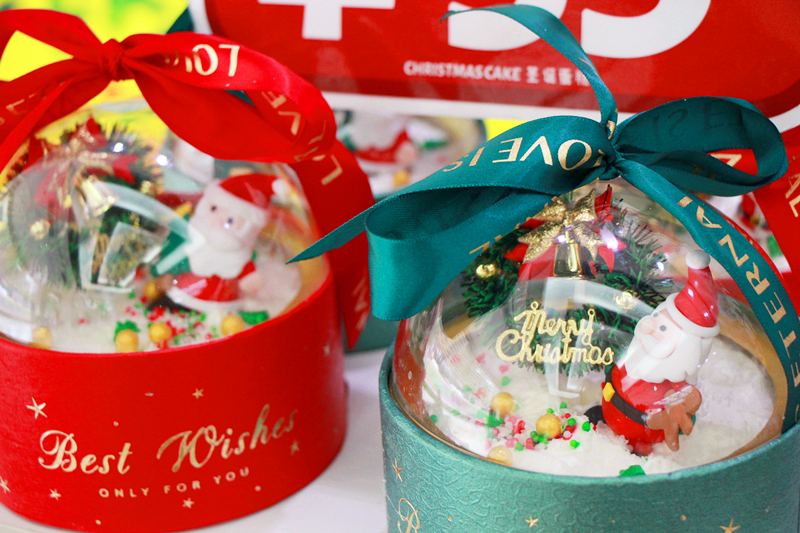 回首2020,有人说这是糟糕的一年,也有人说这是前所未有、让我们感觉到人之所以生而为人的一年。进入圣诞季,2020所剩无几,无论如何,这一年都要过去了。福州西湖国际学校传统年度慈善线下义卖活动已于上周拉开序幕,我们以学生天马行空的艺术作品为蓝本开发了多款周边:台历、明信片、利是封……这些商品大受好评!此外,圣诞主题蜡片、口罩等等商品也深受大家欢迎。本次年度慈善义卖与感恩节艺术展结合,艺术展作品售卖及新年商品售卖所得将全部用于腾讯爱心慈善项目【清洁小手,健康防疫】。
Looking back at 2020, some say it was the worst year ever, while others say it was a year like no other, one that reminded us of our frailty as human beings and taught us to cherish life. As we enter the Christmas season, there is little left of 2020, and no matter what, the year is coming to an end. Fuzhou Lakeside International School's traditional annual charity offline sale kicked off last week, and we developed a variety of related products based on our students' amazing artworks, such as calendars, postcards, and red packets. These items were a big hit! In addition, Christmas-themed wax designs, masks, and other items were also very popular. The annual charity sale was combined with the Thanksgiving Art Exhibition. Funds raised from this event will be used for a Tencent public welfare project called "Clean Hands and Health, and Epidemic Prevention." This project helps poor rural schools in central and western China by providing them with epidemic prevention support and health facilities to safeguard health on campus.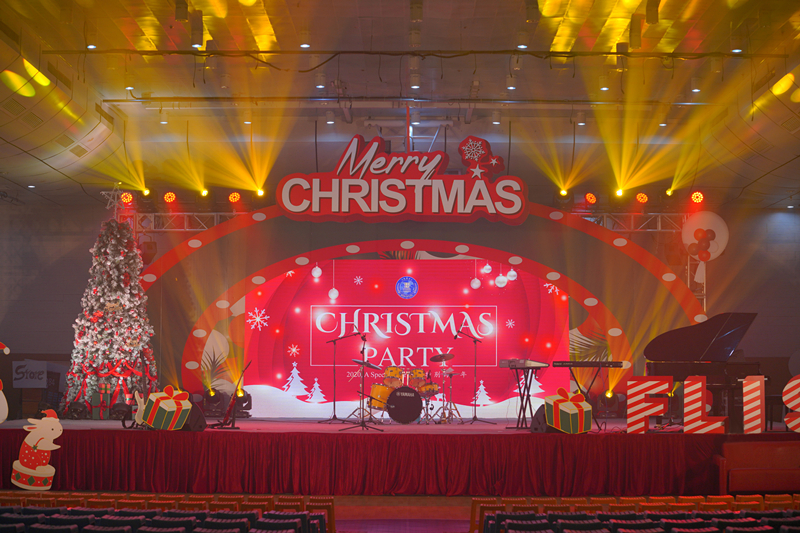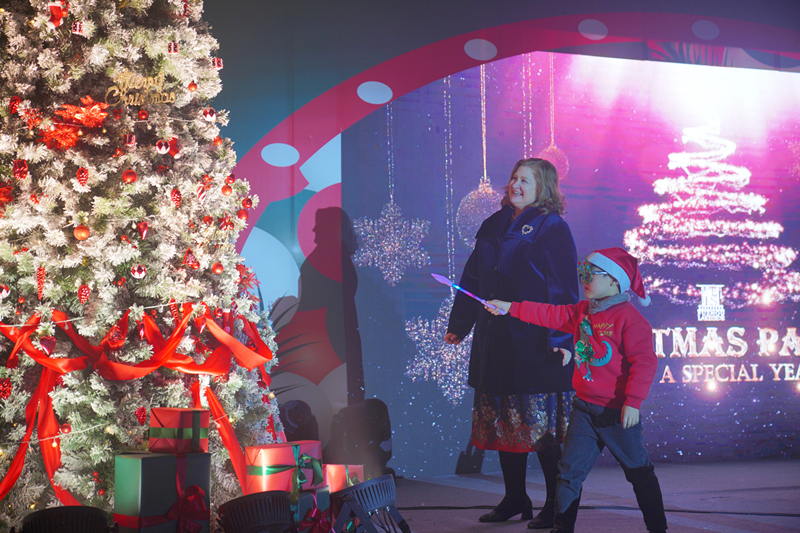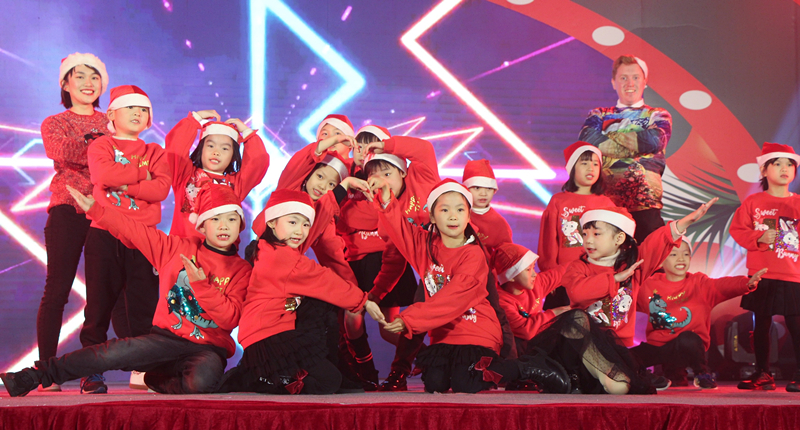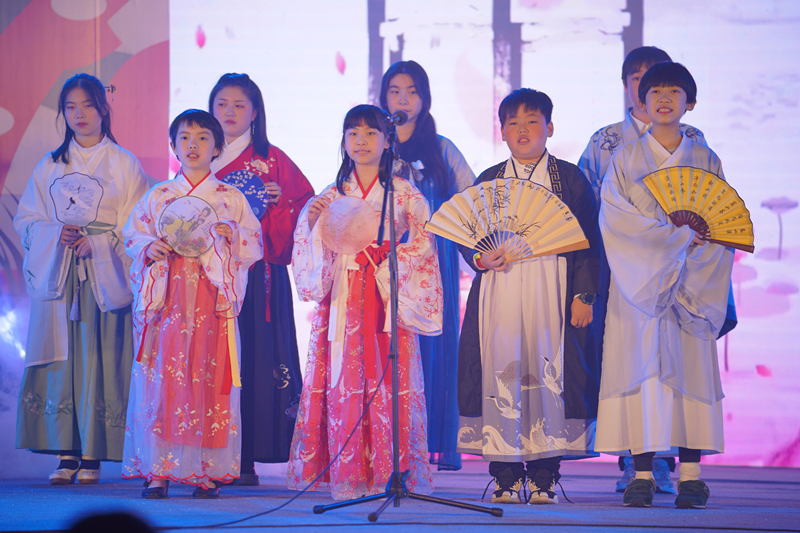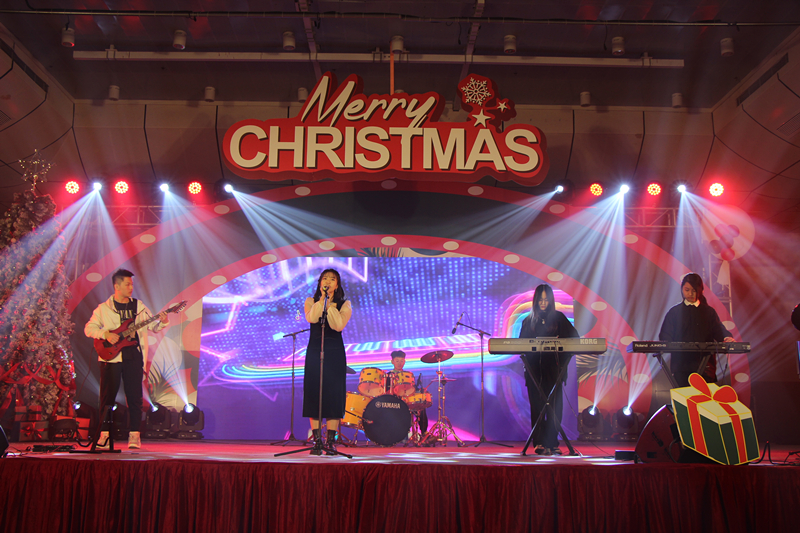 12月22日,FLIS举行演出提前庆祝了圣诞节!本次表演同样由校园乐队FLIS Band开场!本学年乐队经历了初代主唱毕业、新生代成员加入,整体也展现了全新风貌,两首连唱迅速炒热场子;MYP4B1班的同学带领大家见证奇迹发生的时刻,这可是FLIS演出史上头一次出现魔术节目哦;今年中学部的节目亦可圈可点,Mausumi老师带领MYP2E的同学为观众献上一支与化学有关的奇妙舞蹈,艺术表演与学科结合,大获好评;演出间隙,我们播放了致敬抗疫无名英雄的视频,纪念同心抗疫、四海一家的这一年,也通过公益平台进行物资捐赠,为中西部贫困农村学校提供防疫及卫生设施;豪华的社团活动是2020秋季学期的亮点之一,新成立的FLIS合唱团也在一段时间的培训后初次登台亮相啦!《四季的问候》+"Silent Night"连唱,将场内圣诞气氛推向最高潮……
On December 22nd, FLIS celebrated Christmas early with a show! The show was also opened by the FLIS Band! This school year, the band has experienced the graduation of the first generation vocalist and the addition of new generation members, and the band as a whole has shown a new look. For the first time in the history of FLIS, students from MYP4B1 led the audience to watch a magic show. The secondary class also had a great show this year, with Ms. Mausumi leading MYP2E students to present a fantastic dance related to chemistry, which was a great combination of art performance and subject matter. In between the performances, we showed a video tribute to the unsung heroes, commemorating the year of fighting against COVID-19 together, and also donating materials through the charity platform to provide epidemic prevention and sanitation facilities for poor rural schools in midwest China. After a period of training, the newly established FLIS choir made its debut! "Greetings for All Seasons" and "Silent Night" were sung back-to-back, bringing the Christmas spirit to a climax!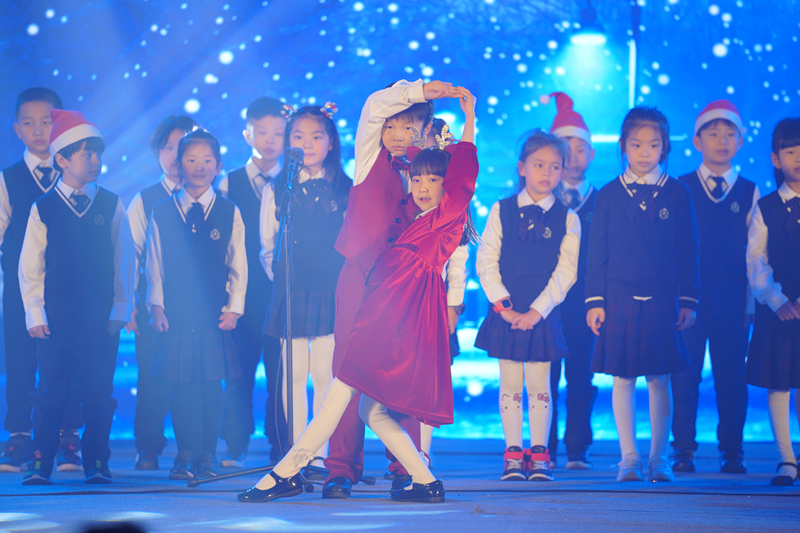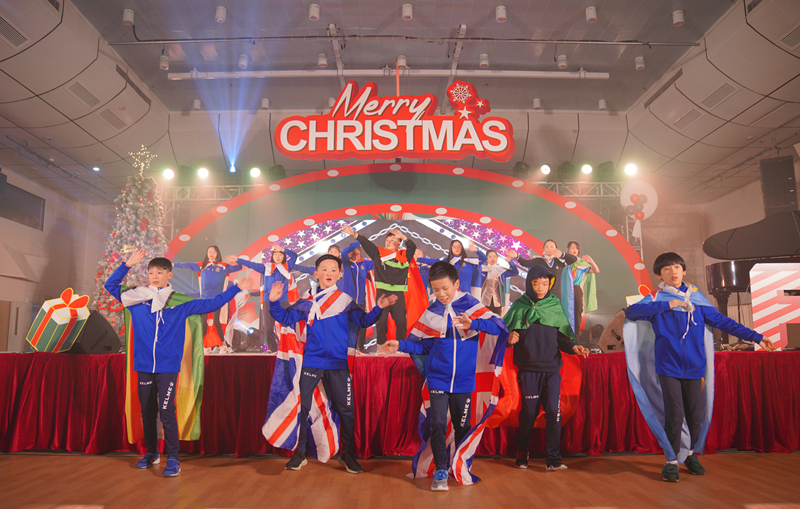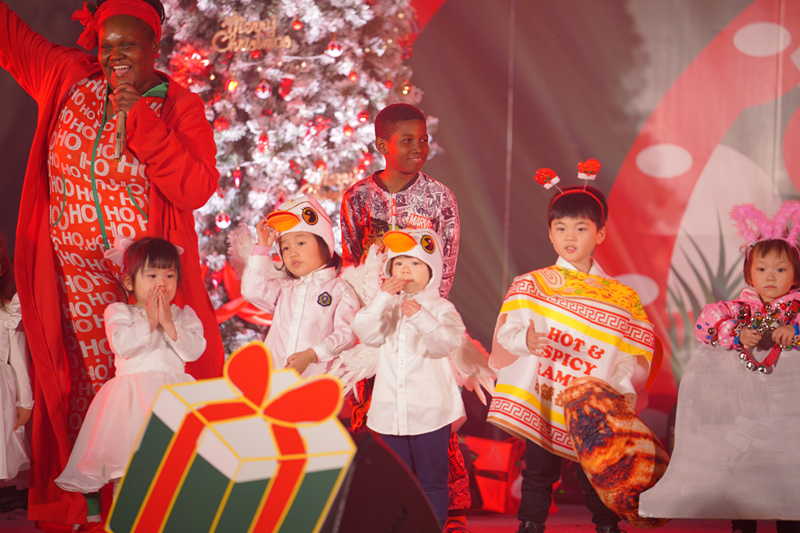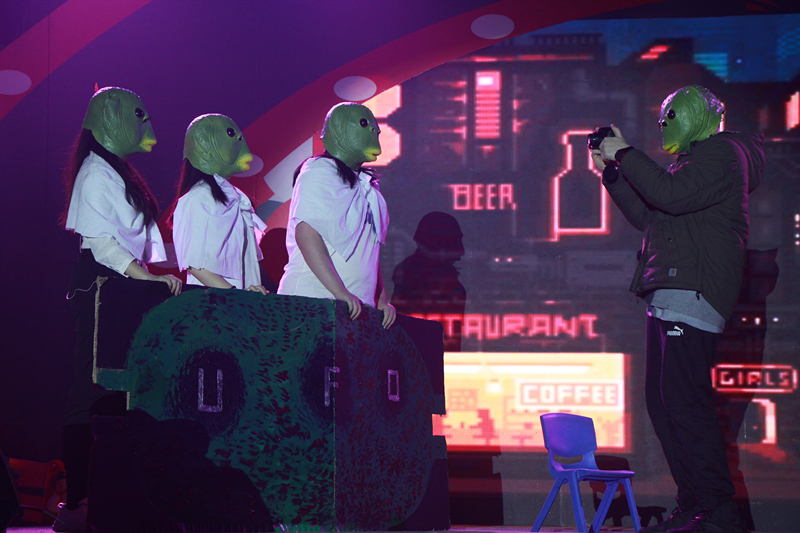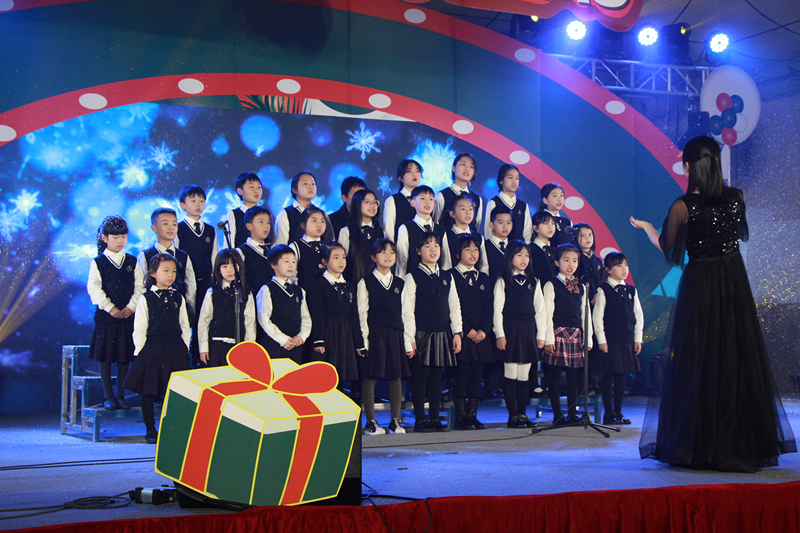 这一年,我们经历过恐慌、尝过隔离的滋味,也为无数无名英雄滴水成河的善举义行所深深感动,待到春暖花开,大家终于回归温暖集体。此后每一次相聚都那么珍贵,这是五味杂陈的一年,是特别的一年。本年度最后一个在校日,请允许我们提前说一声:再见,2020;你好,2021!
This year, we have not only experienced panic and isolation, but also felt deeply touched by good deeds of the countless unsung heroes. Till the springtime, when the flowers bloom, we finally return to the warmth of the community, and every time we meet after that is so precious. It has been a year of mixed feelings, a special year. On the last school day of this year, please allow us to say in advance: "Goodbye, 2020! Hello, 2021!"
希望你是平凡而美好的一年。
We hope 2021 will be a normal and wonderful year.
祝大家圣诞快乐、新年快乐,我们2021见!
We wish you a Merry Christmas and a Happy New Year! Enjoy your holiday and see you in January!