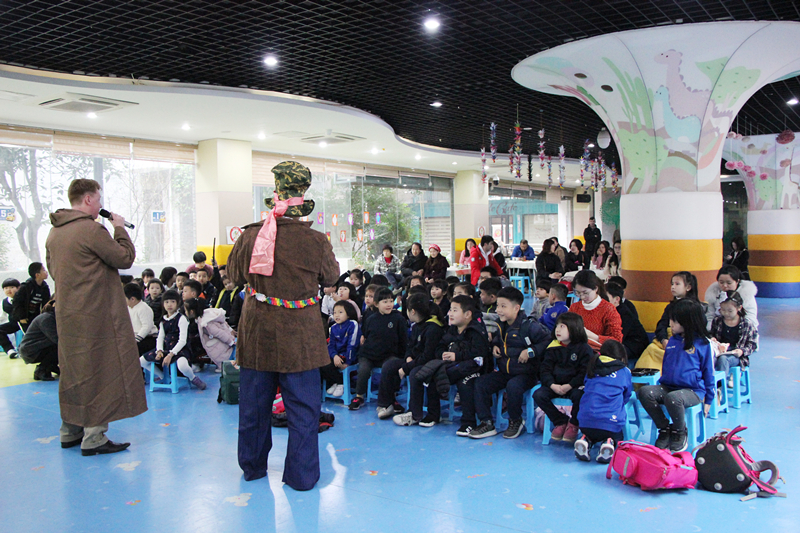 福州西湖国际学校本学年使用的是IPC课程,IPC为"国际小学课程"的首字母缩写。比起教授仅关注单一国家或单一时期的"历史",IPC更注重主题教学,其内容更博大精深,还包括一些能够培养学子成为明日领袖的技能。至今,三年级、四年级与五年级已经学习了"人脑"、"土地成分"、" 海洋与天空"、" 伟大探险家与冒险者之类的历史人物"等单元,同时,一、二年级学习了"人脑"、"人们如何学习",还有"我们的世界"、"地球的历史与地理",近来,他们又学习了"人们讲述的故事"单元。本周三,作为IPC课程单元的一部分,福州西湖国际学校举办了首次"故事盛宴"。
IPC stands for International Primary Curriculum. Instead of teaching things like "History", which could be focused on only one country or one time period, IPC focuses on themes, which are broader and encompass skills that will prepare children to be leaders of tomorrow's world. So far, students in 3rd, 4th and 5th grade have studied the human brain, elements of the land, sea and sky, and historical figures such as great explorers and adventurers, while students in 1st and 2nd grade have studied the human brain and how people learn, as well as our world and the history and geography of the Earth, before turning their attention to a unit called "Stories People Tell". On Wednesday, as part of that IPC unit, FLIS hosted its first annual "Storybook Feast".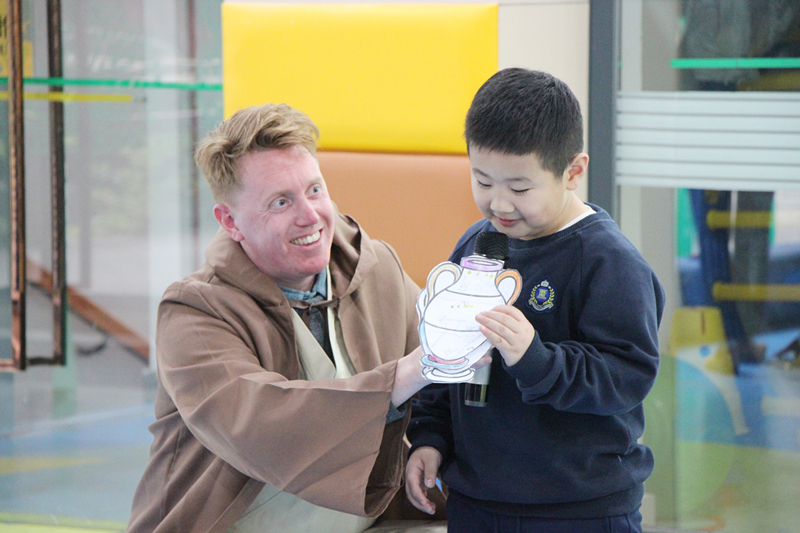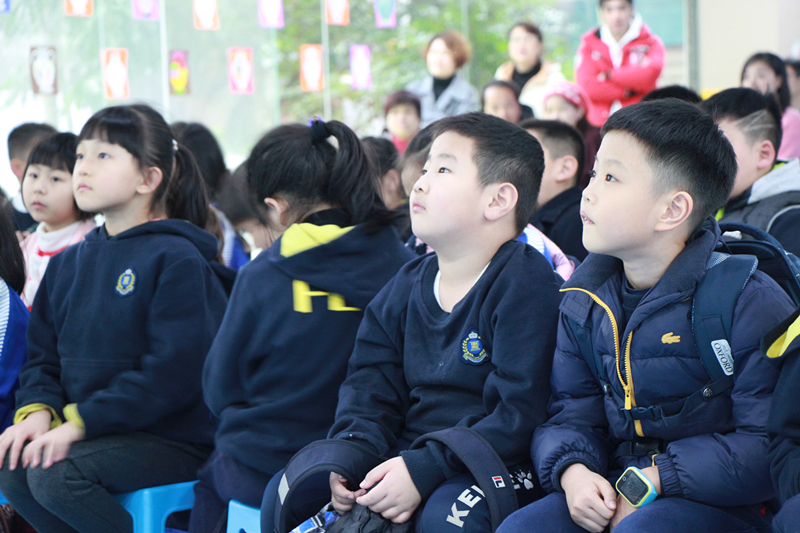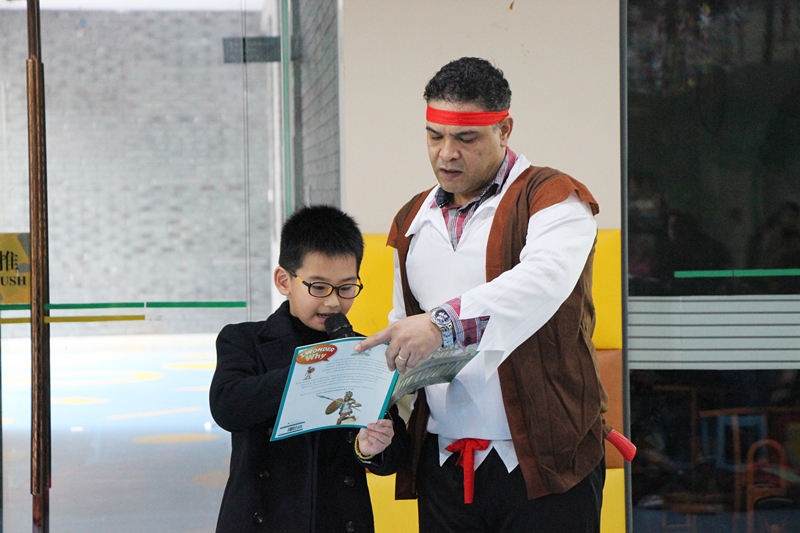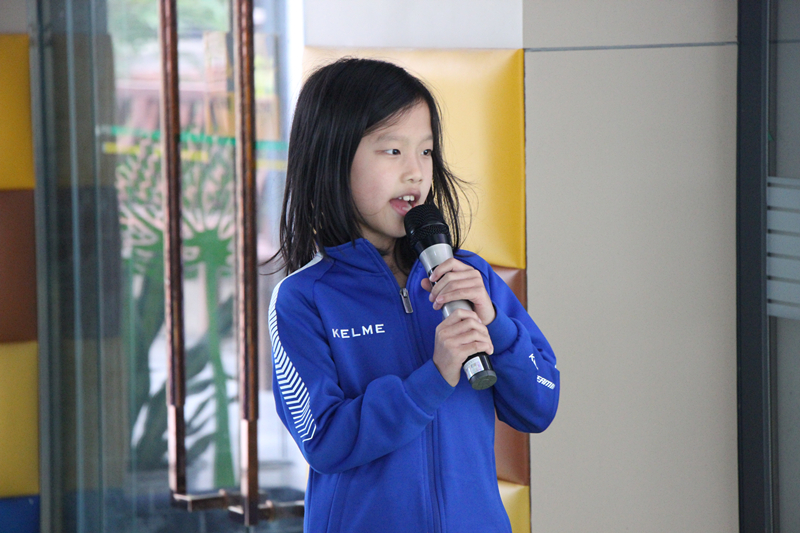 一、二年级学生向在座家长展示了在这个单元所学的一些知识。学习该单元之初,学生们撰写了自己的剧本,经过多次排练,他们也在班级里进行了演出。通过这一单元的学习,孩子们了解了诞生于世界各地不同文化的故事、传说、神话与寓言。一些学生通过PPT对观众们讲述了家族成员的传说;一些孩子聊起他们先前的旅行,并展示了照片;还有学生在陶壶上绘制传说,就像千百年前古希腊人做的那样。不少家长参观了教室,并聆听孩子们讲述了老福州的故事。我们鼓励所有学生腾出时间听故事、讲故事。
Grade 1 and 2 presented some of the knowledge they gained throughout the IPC unit, which was called "Stories People Tell". Students began the unit by creating their own plays, which they rehearsed and acted out in front of the class. Throughout the unit, kids learned about stories, legends, myths and fables that originated from different cultures from around the world. Some of the students created legends about their family members and made PowerPoint presentations on their iPads to present to their classmates and to show at the feast. Some kids talked about journeys they had taken and presented pictures of what they did. Some kids painted or drew their legends on pots, in the style of the Grecian urns from thousands of years ago. Some parents even came to visit the class and tell stories about old Fuzhou. All of the kids were encouraged to make time for stories and storytelling.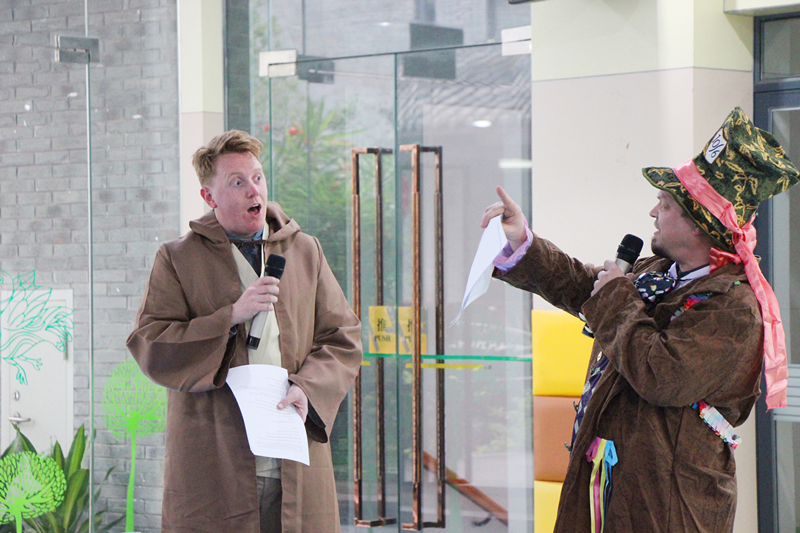 这一活动由《爱丽丝梦游仙境》中的"疯帽匠",与星球大战系列电影中的"欧比旺"主持。二人风趣幽默的主持让孩子们大笑不止。当天,学生们享用了点心,在同学讲故事时认真欣赏并报以支持。活动大获成功,我们也期待来年的故事盛宴!
The event was hosted by the Mad Hatter, from Alice in Wonderland, and Obi-Wan Kenobi, from the Star Wars movies. They told jokes and made the kids laugh while leading the feat. Snacks were enjoyed by the kids, who watched and supported each other while they listened to their classmates' stories. Overall it was a great success and FLIS looks forward to next year's storybook feast.