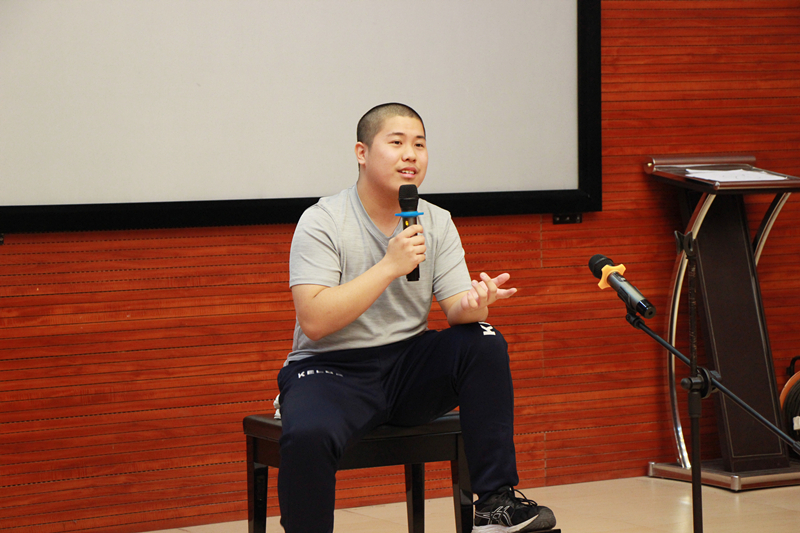 上周三上午,福州西湖国际学校举办了一场特别的小型音乐会。有些观众或许对此次音乐会的演奏者James同学不太熟悉,作为老生,他曾就读于FLIS,后在"间隔年"期间游学美国。如今,趁着感恩节氛围犹存,他也想通过美妙的音乐对大家表达感谢,送上美好祝福。
Last Wednesday morning, Fuzhou Lakeside International School held a small and special concert. Some of the students may not be familiar with one of the performers name James. He studied at FLIS before traveling to the United States during his gap year. Now, while the atmosphere of Thanksgiving still exists, he wanted to express his thanks and best wishes to everyone through music.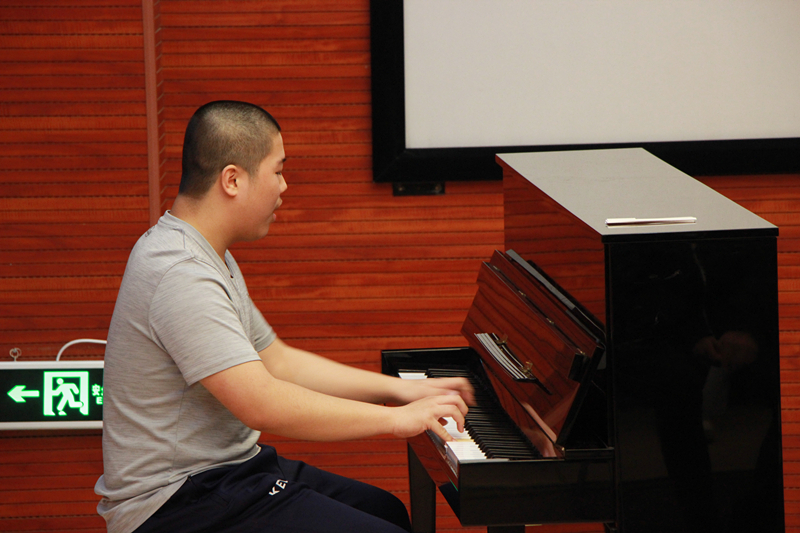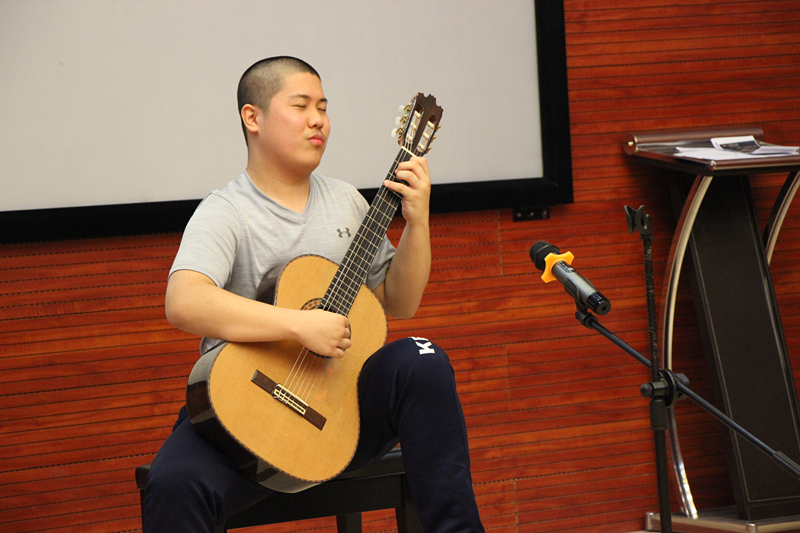 当天,James同学以钢琴及古典吉他演奏了六首曲目,其中就有巴赫、莫扎特、帕格尼尼等声名赫赫的音乐家的经典作品。每首曲目演奏前,他都亲自为台下观众讲解一番,既为大家解说曲目创作背景,也浅谈自己对作品的理解。他希望自己能为观众带来听觉上的享受,也创造更多的交流契机。当天,在座学子都聆听了美妙的音乐,最后,James同学还为大家展示了一小段自己创作的乐章。
James played six pieces of music on the piano and classical guitar. This included classical works of famous musicians such as Bach, Mozart and Paganini. Before each piece of music, he not only explained to the audience about the background of the piece, but also about his understanding of the work. He hoped that he can bring enjoyment to the audience and create more communication opportunities. All the students listened to the beautiful music without any distraction. At last, James also showed everyone a piece of music he created himself.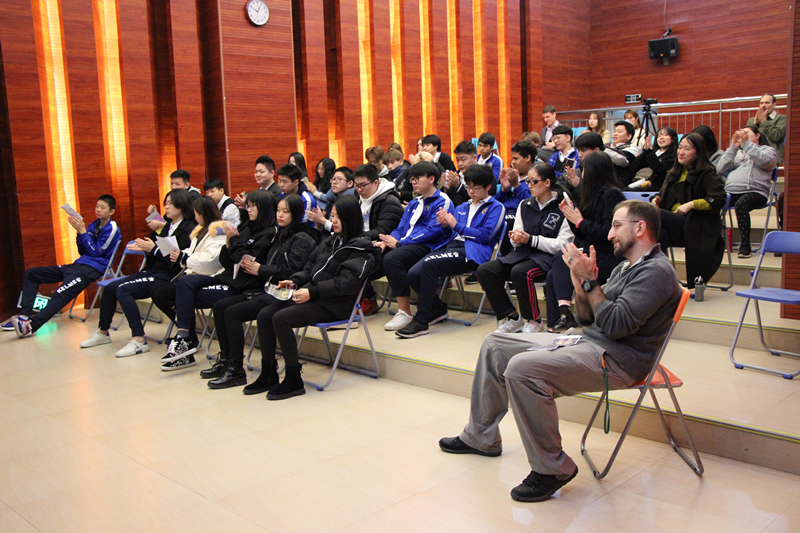 这是FLIS历史上首次举办单人音乐会,为此,James同学付出了极大心力。学业之余,他每天花费5-6小时苦练琴技。诚如中学部主管Sam所述,James同学有音乐方面的天赋,那唤起了他巨大的热情,也让他孜孜不倦地投身钻研,并将之纳入未来版图之中。我们希望在座各位学子能从中得到一些激励与启发!在此恭喜圆满举办个人音乐会的James同学,未来,FLIS将继续在学子的追梦道路上提供鼎力支持!
This was the first time FLIS held a student's concert. James consistently prepared for this event, spending 5-6 hours a day practicing hard. As the director of the secondary school, Mr. Sam said, "James had a talent in music"! We see all the effort and passion put into his work and hope he considers this a profession in the future. We hope our students also get some inspiration from this concert! We want congratulate James, who successfully held his own concert. In the future, FLIS will continue to support students in pursuing their dreams!