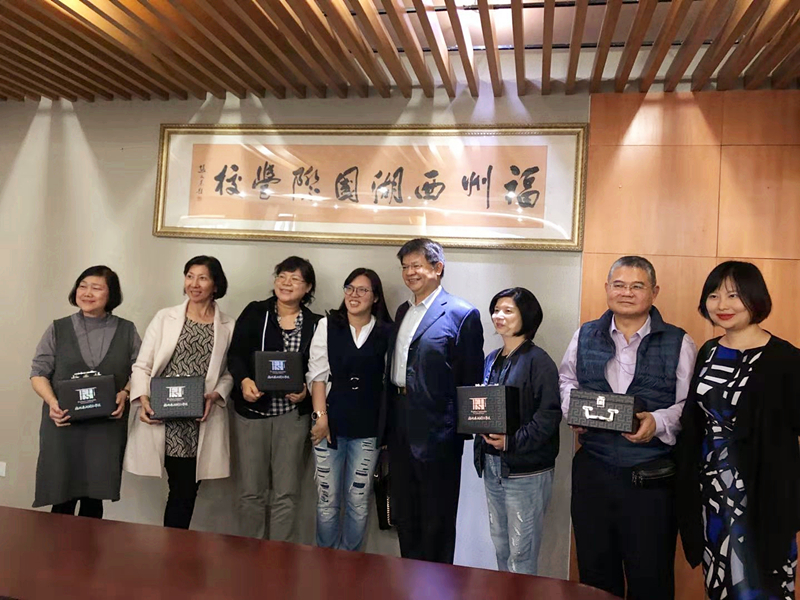 11月27日,福州西湖国际学校迎来了台北教育大学访问团的到访。邱吉源校长向访问团介绍了学校校史、办学特色、课程建设等情况。台北教育大学前华语文中心主任、前语文与创作学系系主任周美慧教授就两岸教育、教学理念方面作了比较和阐释,同时希望能够进一步拓宽,加深与我校的合作。厦门大学蔡武博士也发言,表示希望和我校增进师资培养、课程研发的交流与合作。会上,经验丰富的台湾老师们为大家示范、交流了唐诗吟唱、戏剧戏曲(以歌仔戏为例)、手指谣等在教学中的应用,我校中文部教师及实习老师们纷纷表示收益匪浅,不愧为"台湾小教第一"的大学院校,将保持交流、学习。
On Thursday, November 27th, Fuzhou Lakeside International School welcomed a Group from National Taipei University of Education to our campus in Fuzhou. Principal Jerry Chiu briefed the delegation on the history, characteristics and curriculum development at FLIS. Professor Zhou Meihui, former Director of the Centre for Chinese Studies and former Head of the Department of Chinese and Creative Writing at the National Taipei University of Education, made a comparison and explanation on the educational and teaching concepts between the two sides of the Taiwan straits. Dr. Cai Wu of Xiamen University also made a speech, expressing the hope to enhance the exchange and cooperation with FLIS in teacher training and curriculum development. At the meeting, experienced Taiwanese teachers demonstrated and exchanged the application of Tang poetry, singing, drama, traditional (Chinese) opera (taking Taiwan opera as an example), and finger ballads in teaching. The Mandarin and intern teachers expressed that they would greatly benefit from the "No. 1 Primary School Education in Taiwan" and would continue their communication to learn from each other.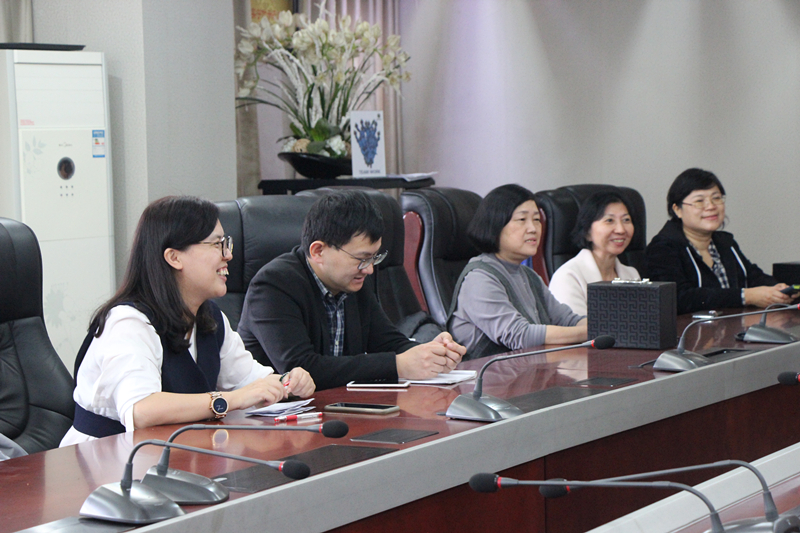 访问团在中文及双语部主管Mia女士陪同下参观了校园,大家纷纷表示对学校先进的教学理念,丰富多彩的课程,优质的特色教学,优美的校园环境留下了深刻的印象。
Accompanied by Ms. Mia Feng, Director of the Mandarin and Bilingual Department, the delegation toured FLIS and expressed their deep impression of the advanced educational philosophy, colorful courses, high-quality teaching methods and beautiful campus environment.