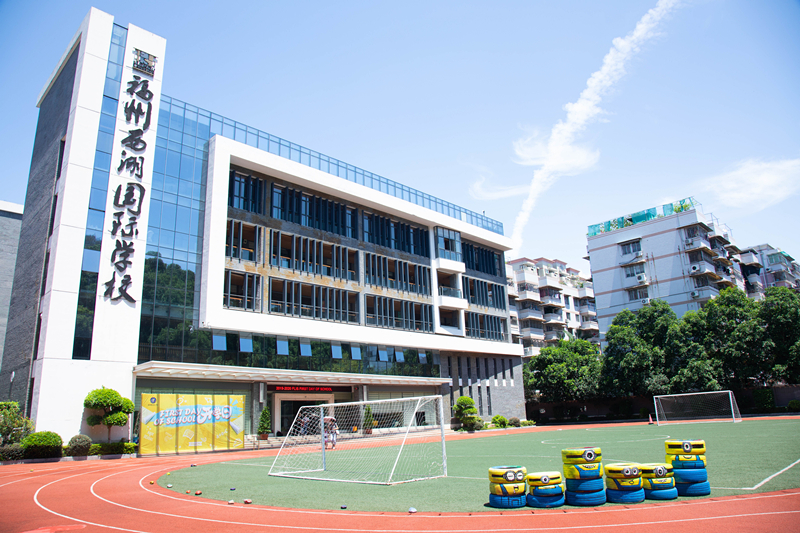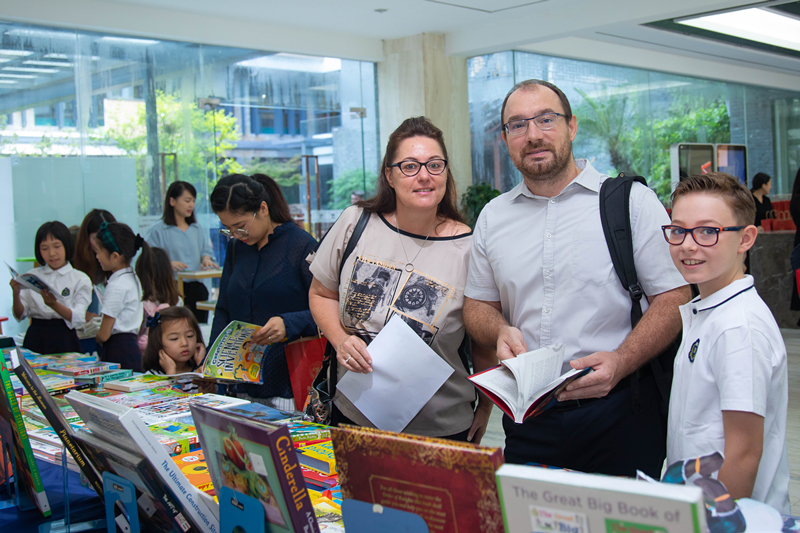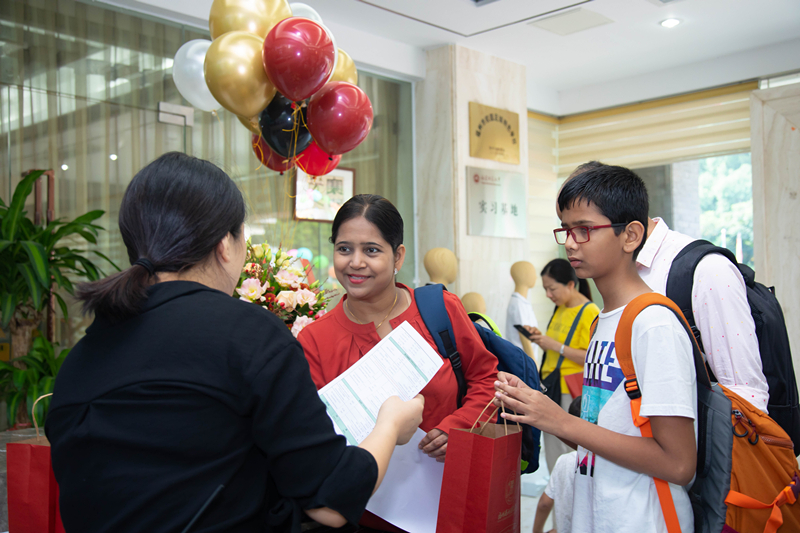 悠闲的暑假转瞬即逝,8月26日,福州西湖国际学校举行了新学年开学典礼,我们就这样翻开了2019-2020学年的第一页。
As summer vacation came to an end, Fuzhou Lakeside International School held its new school year opening ceremony on August 26, thus opening the first page of the 2019-2020 school year.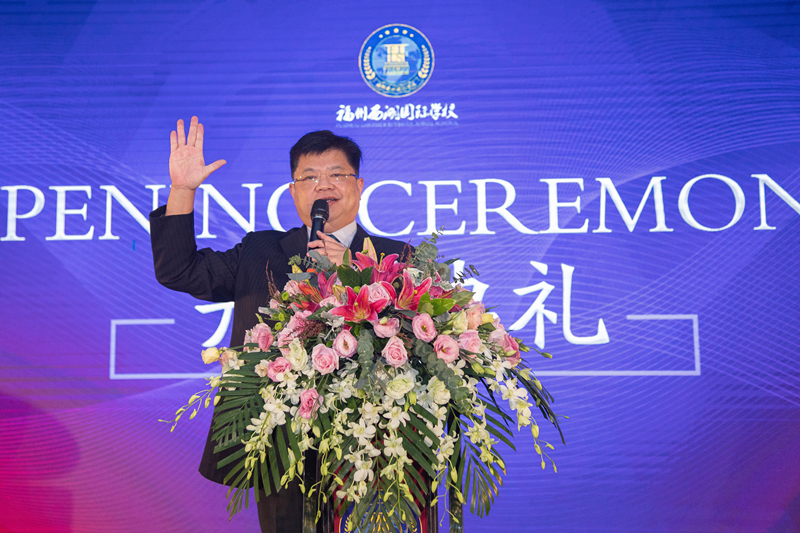 一大早就有不少学生与家长陆续到场,两个月不见,学子们是否也有些想念在学校里度过的那些忙碌却充实的日子呢?FLIS开学典礼以总校长邱吉源先生的演讲开始,邱校长热诚地与在场众人分享了自己童年钟爱的科幻剧集《星际迷航》。从科幻片中的智慧外星族群"瓦肯人"的故事讲到中国明代郑和下西洋,邱校长意欲借此传达国际教育的愿景与方向,强调协作共荣的重要性。FLIS的目标是培养具有竞争力的世界公民,我们希望每一位FLIS学子都可以在学习的过程中了解自己、尊重他人,具备与他人协作的能力,准备好进入一个瞬息万变的世界之中。
Early in the morning, many students and parents came to the school one after another. Most of the students had not seen their classmates and teachers for two months. Perhaps they missed those busy but fulfilling school days! The FLIS opening ceremony began with a speech by Principal Mr. Jerry Chiu. In his cordial speech, he shared with the audience his childhood favorite science fiction series "Star Trek". Telling from the story of the intelligent alien species "Vulcan" in Star Trek, to the voyage of Zheng He in the Ming dynasty of China, Mr. Jerry conveyed the vision and direction of international education, and emphasized the importance of cooperation and common prosperity. The goal of FLIS is to develop competitive global citizenship. We hope that every FLIS student can learn about themselves, respect others, be able to cooperate with others, and be ready to enter a rapidly changing world.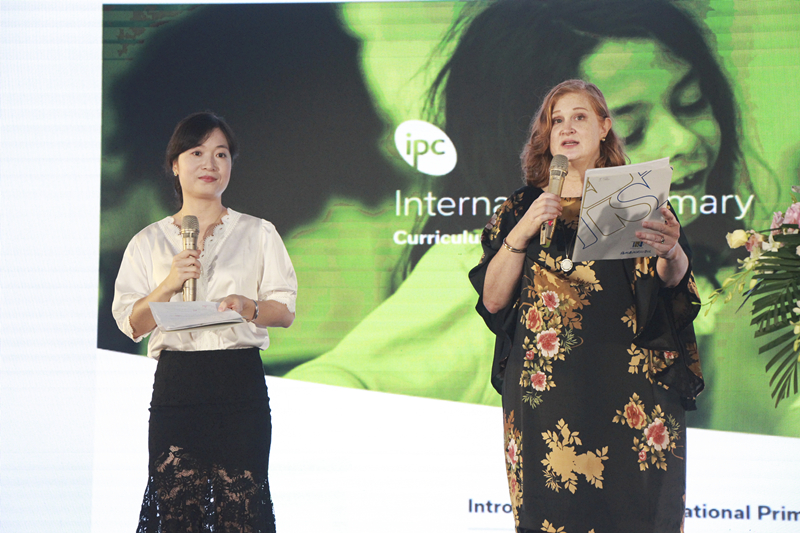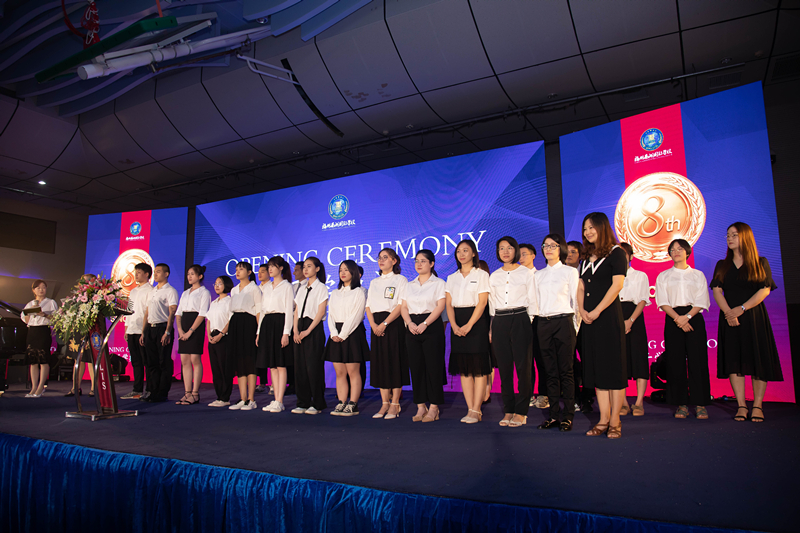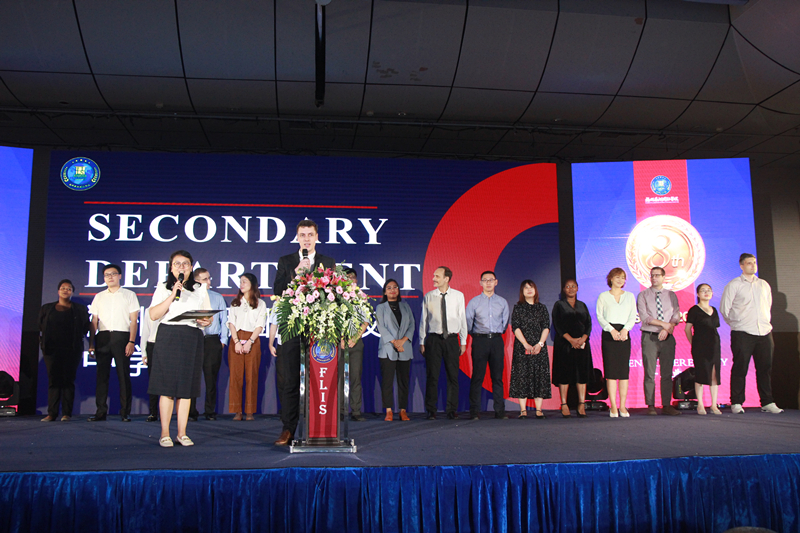 接着副校长Jeanne女士登台为大家介绍了FLIS各部门与课程。在她的引介下,幼儿部、小学部、中学部、中文组、CAASEL中心各主管、教职工也依次登场亮相。Jeanne女士在演讲中引用了一句非洲谚语:it takes a village to raise a child. (培养一个孩子得集全村之力。)意即孩子在成长过程中,除了父母,也会接触到社群中形形色色的人们,因此孩子能够健康安全成长,与社群中的每一个人都息息相关。我们相信,要教育一个孩子,得集全校之力,与每位教职工都息息相关。希望新学年FLIS也能与诸位家长、学生共同协作,一路偕行!
Then Ms. Jeanne, the vice principal, took the stage to introduce the FLIS curriculums and departments. They also introduced the staff and directors of the ECE Department, Primary Department, Secondary Department, Mandarin Department, and the CAASEL Center. Ms. Jeanne quoted an African proverb in her speech: "it takes a village to raise a child", which means that an entire community of people must interact with children for those children to experience and grow in a safe and healthy environment. We believe it takes a whole school community to educate a child as well. Indeed, FLIS will collaborate closely with parents and students in this new school year.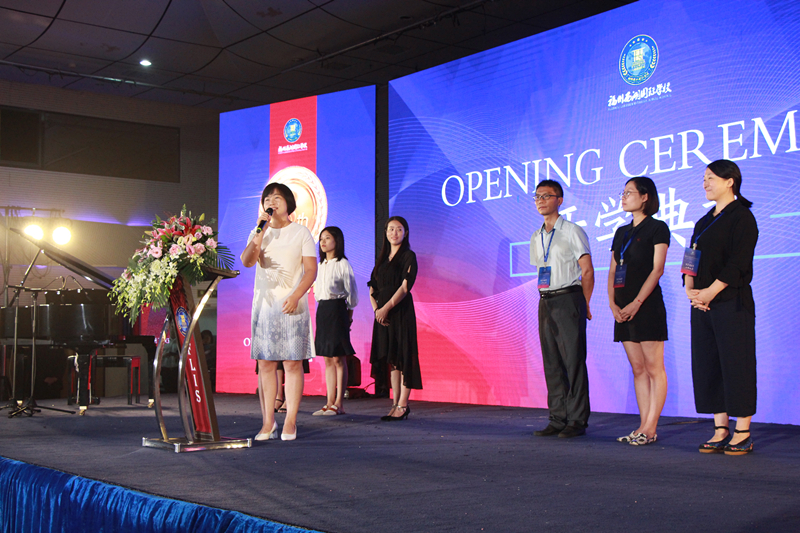 作为国际教育的践行者,FLIS致力于提供更加人性化的国际教育服务和后勤保障。最后,FLIS管理部总监池东玉女士上台致辞,她向大家介绍了学生处、后勤部、综合办等部门主管,与此同时,她也为在场学子送去了新学年的祝福。2019-2020学年开学典礼就这样落下了帷幕。
As a practitioner of international education, FLIS is committed to providing more humane international education services and logistics support. Finally, Ms. Stream Chi, director of FLIS Administration department, gave a speech on the stage. She introduced the heads of Student Affairs, Logistics Department, General Office and other departments to everyone. At the same time, she also gave best wishes for the new school year to the students present. After that, the FLIS Opening Ceremony of the 2019-2020 school year came to an end.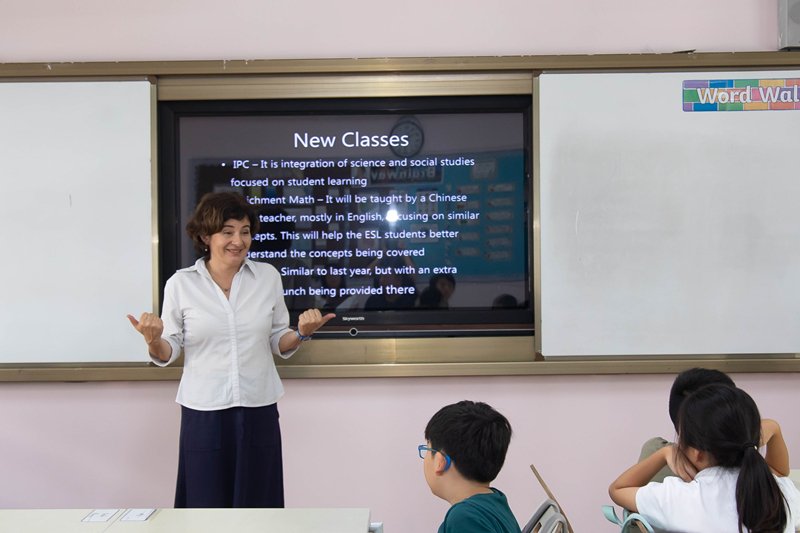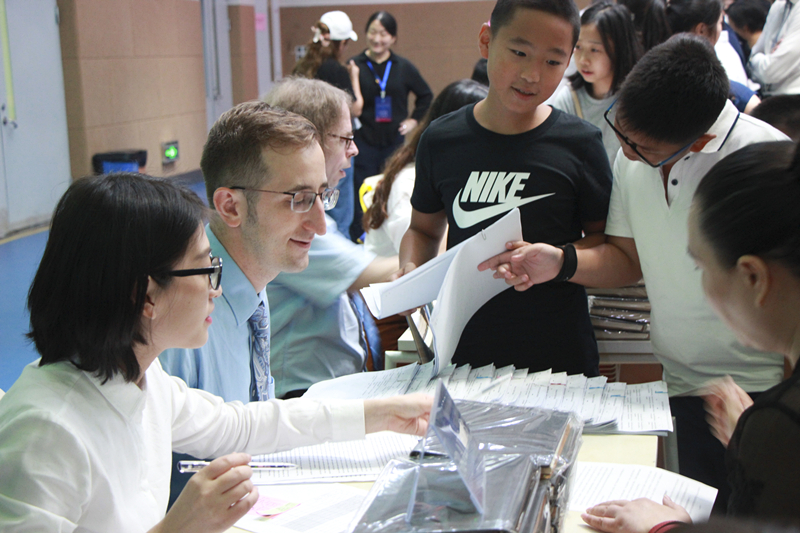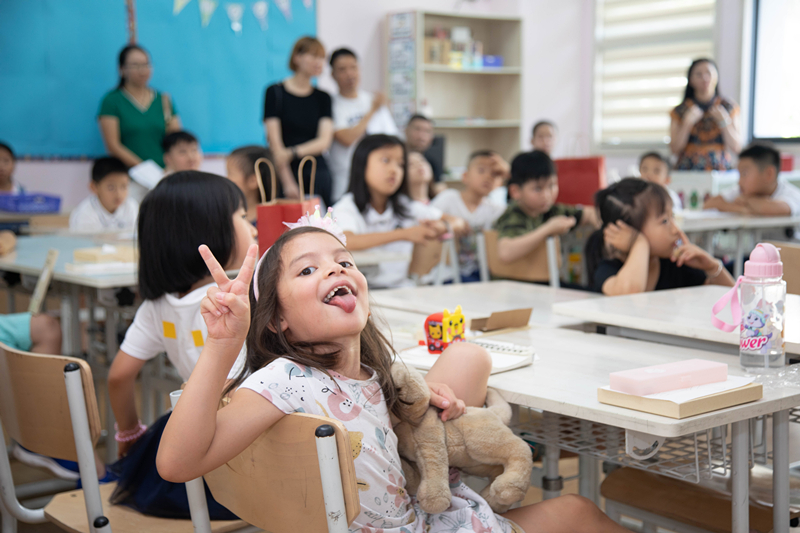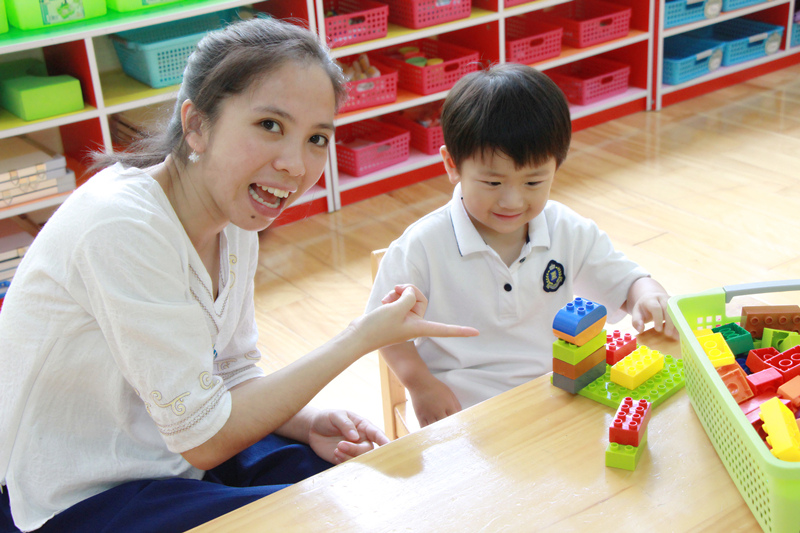 经过一暑假的修整,大家也要再度出发,向未来冲刺啦。这是FLIS的第八年,相信我们一定会越来越好!
After a summer break, we have to start again and sail to our future actively. Fuzhou Lakeside International School has been in operation for 8 years. Each year we get better and better!