福州西湖国际学校(Fuzhou Lakeside International School)创建于2012年,是福建省福州市区唯一一所经教育部门审批的国际学校,位于福州市鼓楼区西湖之畔,与海峡熊猫世界毗邻,风景明媚而宁静。

Founded in 2012, Fuzhou Lakeside International School (FLIS) is the only international school in Fuzhou Urban District examined and approved by the Fujian Ministry of Education. FLIS adopts the American curriculum and immersive English teaching. FLIS is just next to West Lake and Panda World, with beautiful sights and a tranquil environment.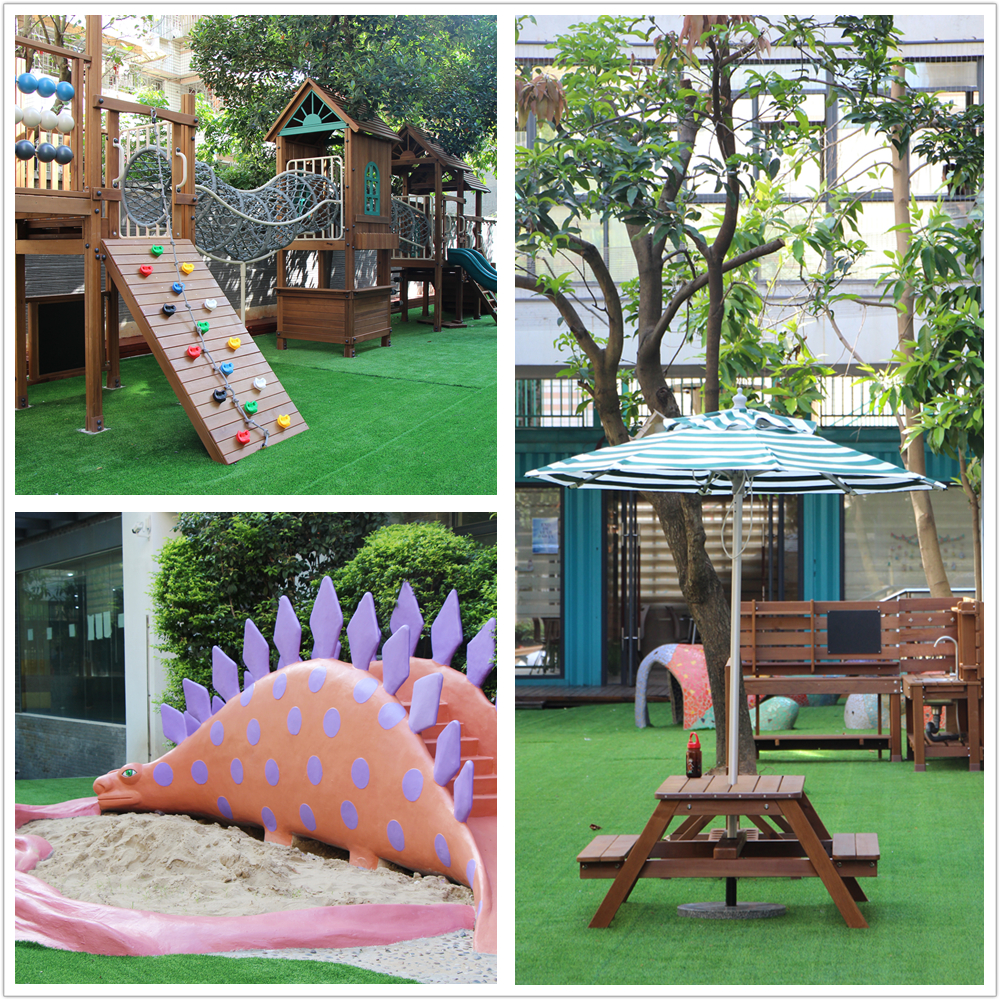 学校配备优良的国际化设施设备:舞蹈室、音乐厅、语音室、美术室、实验室、室外运动场、室内体育馆、室内篮球馆、学生餐厅、多功能礼堂、3D影院、电子图书馆、多媒体教室等一应俱全。

FLIS campus is known for its lovely design, quiet environment and top rate facilities. Our international facilities include dancing room, music hall, language lab, art room, laboratory, indoor gym and outdoor playfield, interior basketball mansion, students' cafeteria, multi-function hall, 3D cinema, multimedia classroom, etc.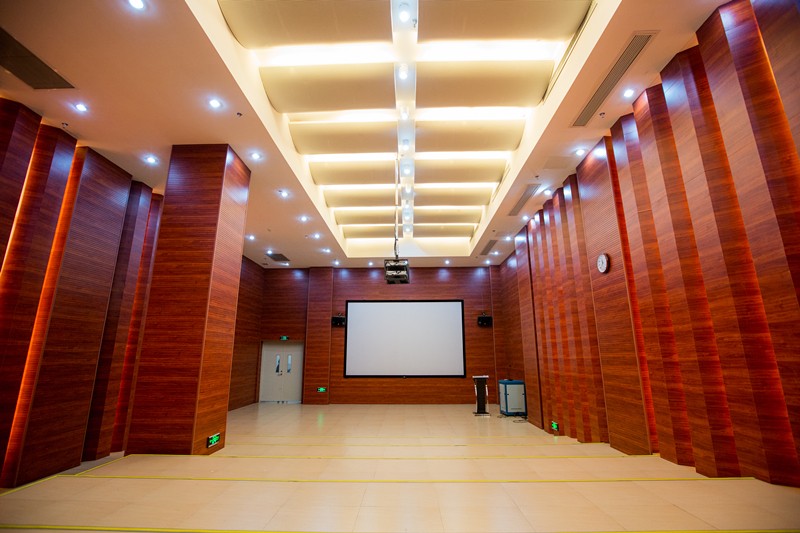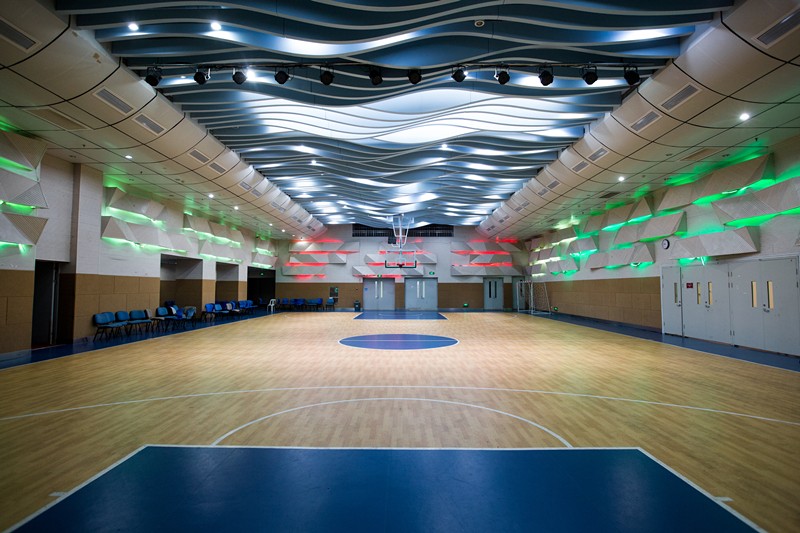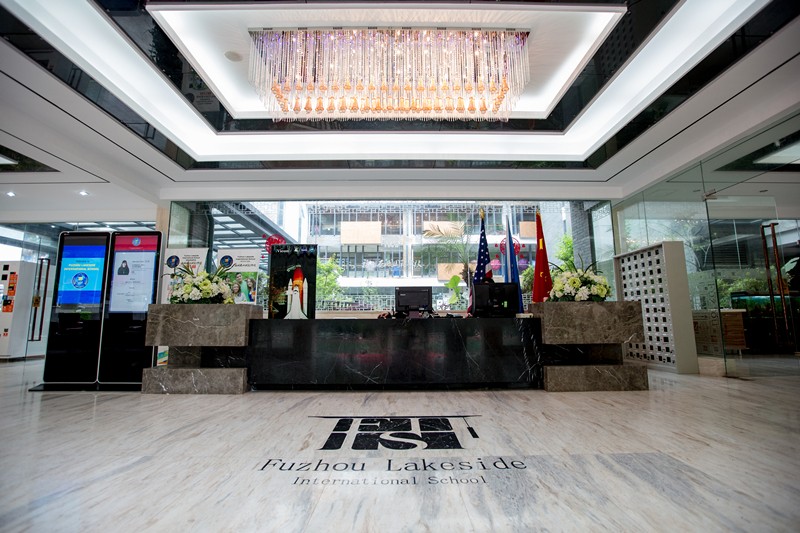 ■ 餐厅 Cafeteria

福州西湖国际学校自立校起便配备有完善的餐厅设施,高级厨师团队精心制作每日营养餐点,助力学生健康成长。学校餐厅以提供均衡、营养、健康的膳食为目标,主菜+主食+水果+糕点+汤的形式极大程度丰富了学生的饮食结构,中西结合的餐品让不同口味、来自不同国家的孩子们都能一饱口福。
FLIS offer a professional, high-level cook team here to prepare delicious Chinese and Western food which will contribute to students daily nutrition needs. We aim to provide a balanced, nutritious and healthy diet. Our daily menu has a rich variety which includes main course + staple food + fruit + pastry + soup. The combination of Chinese and Western meals allows students with different tastes and from different countries to enjoy their meals.
■ 校车 School Bus
作为福州市区唯一一所国际学校,福州西湖国际学校在校车出行问题上也秉承高标准,强调安全、舒适、乘车礼仪三者并重。
As the only formal international school in Fuzhou Urban District, FLIS has high school bus standards, emphasizing three key points: paying attention to bus safety rules, maintaining comfortable interiors, and displaying good manners.
校车安全问题一直是我校工作的重中之重。目前学校校车线路覆盖福州市区。驾驶校车的司机们均通过福州市交通部门校车资格认证培训,从身体、年龄、驾驶技术、思想品德方面全面考核,杜绝酒驾、无照驾驶、疲劳驾驶、超速、超员等"马路杀手"隐患;随车还配备跟车老师,全部经过福州市鼓楼区交警大队专业知识培训。她们在车上时刻监督学生,制止危险行为;下车时进行有序引导,保障孩子们的安全。除了在司机、跟车老师方面进行严抓及培训,学校也重视对学生们进行乘车安全教育。
School bus safety is always at the top of the FLIS priority list. Our bus lines cover most areas in Fuzhou. All school bus drivers have been trained and tested by the government in areas of health, driving skills, ideology and morality to eliminate any risk of drunk driving, driving without a license, fatigue driving, over speeding, overloading, etc. Every school bus has been matched with a duty teacher who will supervise our students, ensuring safety and order.
同时,我校校车也备有校车管理日志、教师跟车日志、驾驶员行车日志等。做到了家长与校车、校车与校车的无缝交接。GPS由教育局时时监控。
Parents can check daily reports from school buses' logbook, duty teachers' journal and drivers' memo as necessary. GPS monitoring system is kept by the Department of Education.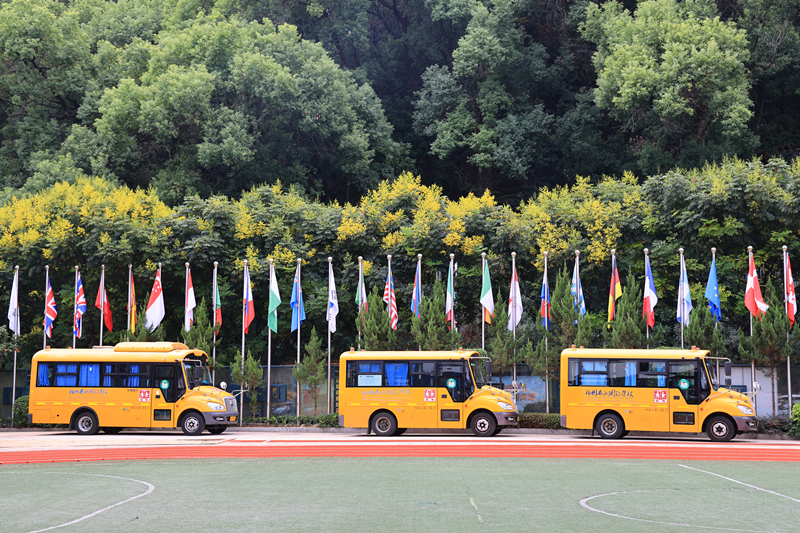 ■ 图书馆 Library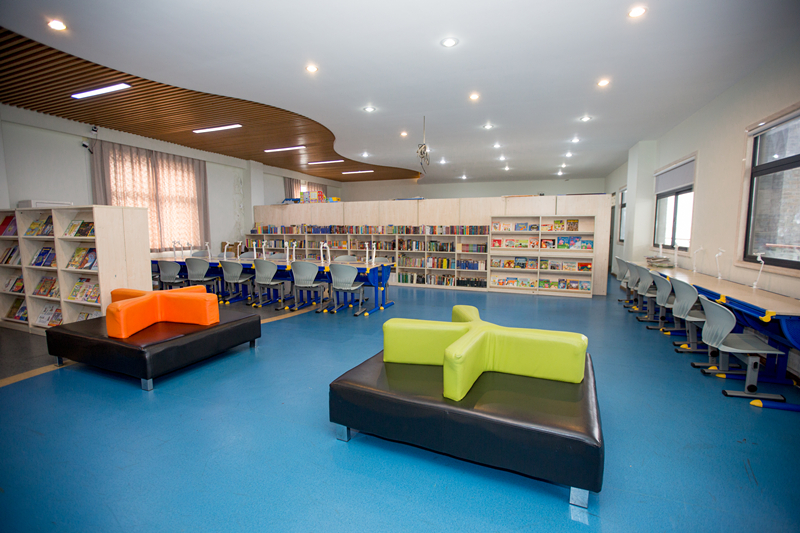 福州西湖国际学校的图书馆还在逐步发展完善中。我校希望图书馆能成为学生们专注学业的避风港,也鼓励学生们将阅读视为终生志业,为此,FLIS图书馆定期举办阅读相关活动,如"疯狂阅读马拉松(March Madness READ-ATHON)""世界读书日展览"等等。

The FLIS library is a work in progress. As a rule we hope our library can be a safe haven for students wishing to extend their academic indulgences and we want to encourage reading as a lifelong fulfilment, so the FLIS library regularly hosts reading-related events such as the March Madness READ-ATHON and the World Book Day Exhibition, etc.

图书馆上午八点至下午五点(周一至周五)对学生及教职工开放。

The Library will be open from 8am to 5pm Monday to Friday to serve students and staff.
■ 医疗室 infirmary
福州西湖国际学校在正常工作时间里配备有一名专业校园护士。有时因举办活动而离场,可通过电话联系。
FLIS has a registered Nurse available on campus during normal operation hours. In the event the nurse is away from the area, she can be notified by phone.
学校网站备案信息 All contents © 2016 Business Theme.
闽ICP备17001553号-1
All rights reserved Designed by : akhilwebfolio