Halfway through August, the campus of Fuzhou Lakeside International School is full of people and staff who are returning to school and getting ready for the new school year… FLIS is looking forward to seeing the returning students and the new students joining us! Today we'd like to publish some good news, which many students may already have a hunch: after all, this international school which stands on the shores of West Lake and whose motto is "Integrity, Respect, Honor, and Versatility", is about to celebrate its 10th birthday.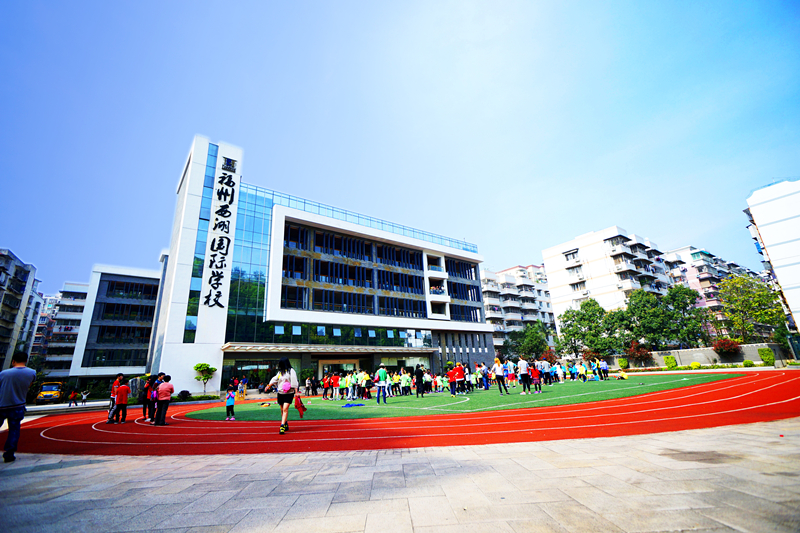 FLIS成立于2012年。其时,随着海西的发展,来闽投资创业发展的外籍、港澳台籍人士及华侨越来越多,其子女希望来榕就学的愿望也日益迫切。于是,作为政府518重点项目,福州西湖国际学校应运而生,实施全人教育,力图培养积极主动的终身学习者,有竞争力及责任感的世界公民。建校当年,FLIS学子数约为五十人左右,十年育人,如今,FLIS已向遍布全球的海外名校输送百余位优秀学子,是一所在学子、家长心中值得信赖的学校。
FLIS was established in 2012. At that time, with the development of the west side of the Straits, more and more overseas Chinese, foreign investors and investors from Hong Kong, Macao, and Taiwan came to Fujian, and their children's desire to come to Fuzhou for schooling became increasingly urgent. As a result, Fuzhou Lakeside International School (FLIS) was established as an important project of the Fuzhou government, aiming to cultivate motivated lifelong learners, competitive and responsible global citizens. With a student body of around 50 students ten years before, FLIS has become a trusted school for students and parents nowadays, having sent many students to top schools all around the world.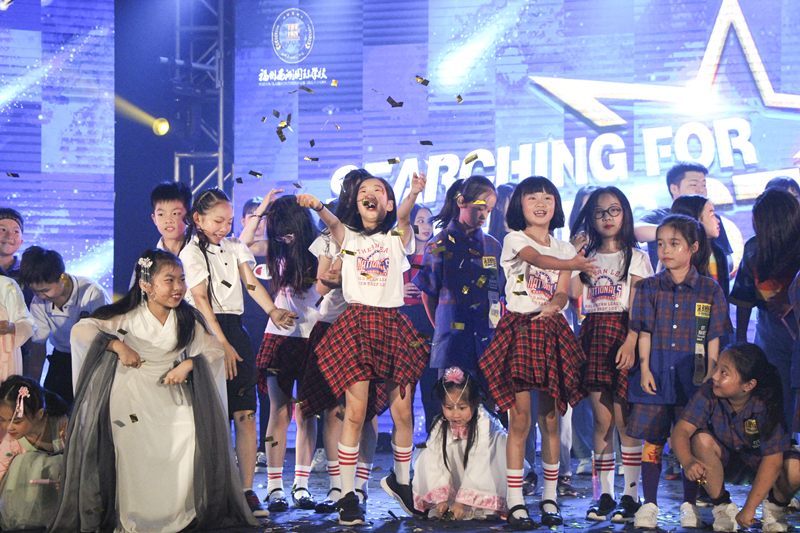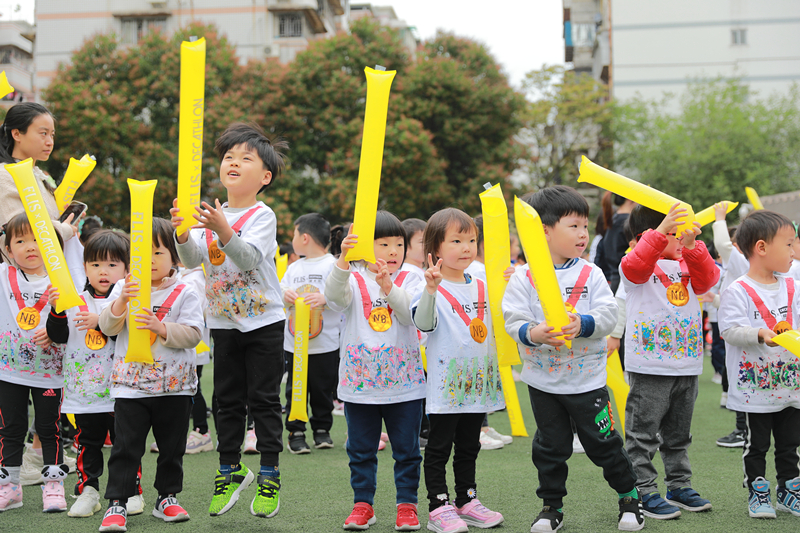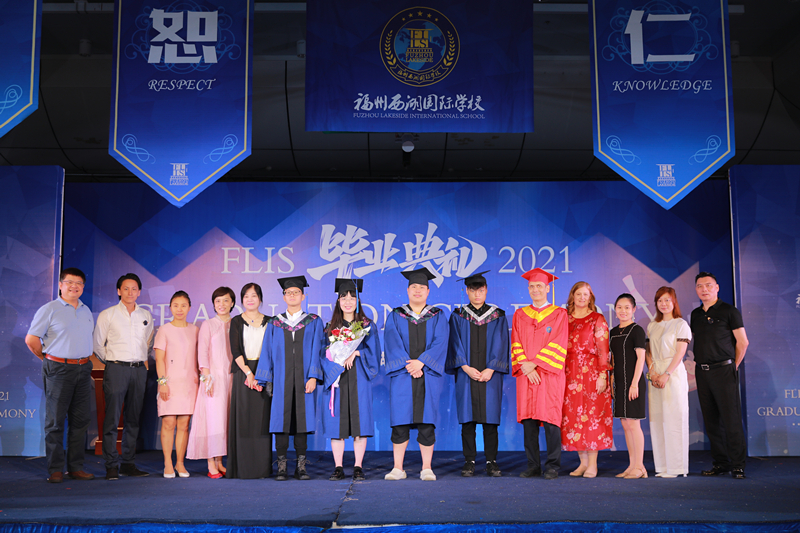 值此十周年之际,创作一首专属于FLIS的校歌显得意义非凡。校歌作为校园文化的重要组成部分,与校徽、校训等相得益彰,集中体现了学校的历史传统与办学宗旨,承载了学校对师生的希翼,有励志、抒情、奋进之鼓舞作用。为此,FLIS邀请省内一线音乐人为FLIS校歌操刀,并开展歌词征集活动,力求打造一首充分表达每位FLIS学子心声的校歌。之后的日子里,学子纷纷热心贴出对歌曲曲风、歌词主题的建议——从大家的只言片语中,我们充分感受到了孩子对母校真挚的感情:快乐的校园时光是郁闷生活的反面;学校带来了知识、作业、朋友,以及未来;即便将来环游世界四海为家,永远不会改变的是对母校FLIS的认可;青春、梦想、希望,我们在最美好的年华相聚于这所学校,共享童年,共同努力……
On the occasion of the 10th anniversary, it is very meaningful to create a school song that belongs to the FLIS family. As an important part of campus culture, the school song, together with the school logo and school motto, reflects the school's history, tradition, and mission, and carries the school's hope for teachers and students, which is inspiring, lyrical, and motivating. For this reason, FLIS invited the top musicians in the province to write the school song, and launched a lyric collection campaign to create a school song that fully expresses the heart of every FLIS student. In the following days, students enthusiastically posted their suggestions on the song style and lyric themes - from their words, we fully felt their sincere feelings for their alma mater: happy school days are the opposite of a depressing life; school brings knowledge, homework, friends, and a future; even if they travel around the world in the future, what will never change is their love for their alma mater FLIS; youth, dreams and hopes, we gather in this school in the best years, share our childhood and work together...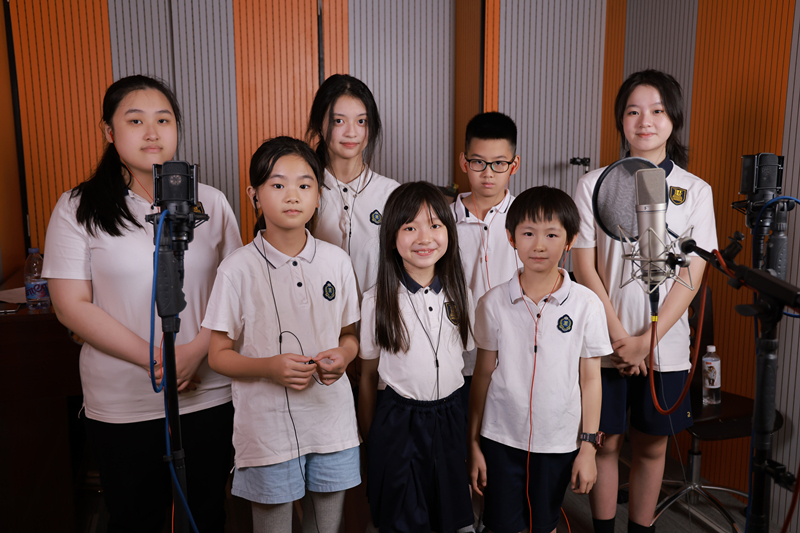 如今,集众人之力、凝聚了FLIS大家庭心血的校歌终于和大家见面啦!以"Becoming Stars"为题,这首歌曲描绘了一颗星在FLIS铸就自我的奇妙之旅——每个人本是星辰,在FLIS学习,就是一个发现自我、绽放光芒的过程,每位学子都是FLIS天空下不可或缺的璀璨星光—— "Starting at FLIS/We become stars/Shining bright together/Sparkling in the sky", 是不是很朗朗上口?值得一提的是,这首校歌是由我校童声合唱团的同学们录制的。现在就唱起来吧,毕竟,这是我们的歌,我们的星耀十年!
Now, the school song, which is the brainchild of the FLIS family, is finally available to everyone! Titled "Becoming Stars", the song depicts the amazing journey of a star shaping itself at FLIS - everyone is a star, and studying at FLIS is a process of self-discovery, and every student is an indispensable star under the FLIS sky! --- "Starting at FLIS/We become stars/Shining bright together/Sparkling in the sky", isn't it catchy? It is worth mentioning that this school song was recorded by FLIS Children's Chorus. Sing it now; after all, it's our song, our decade of starlight!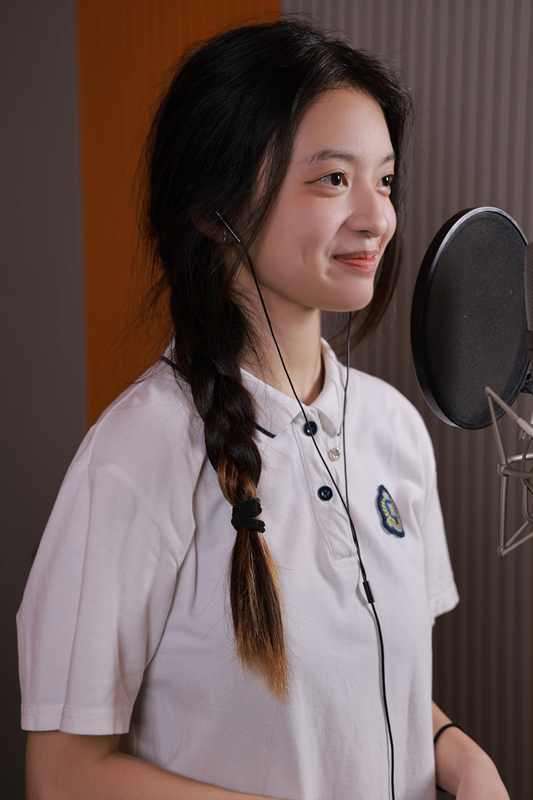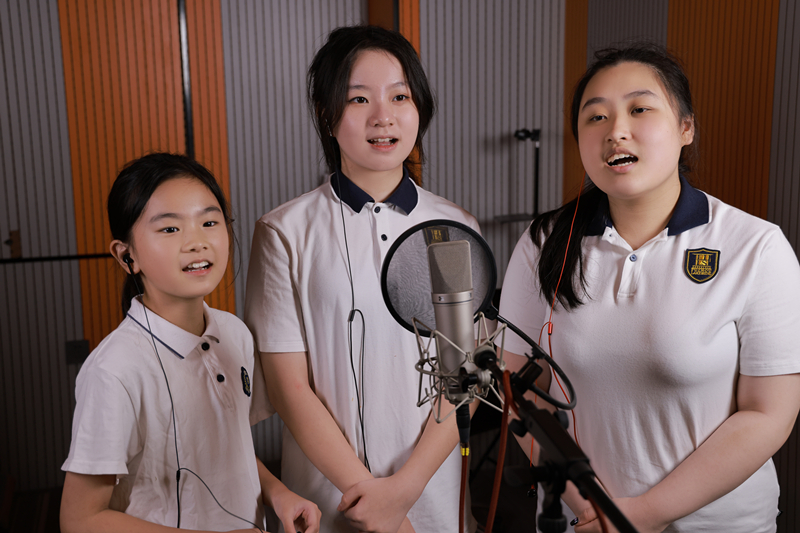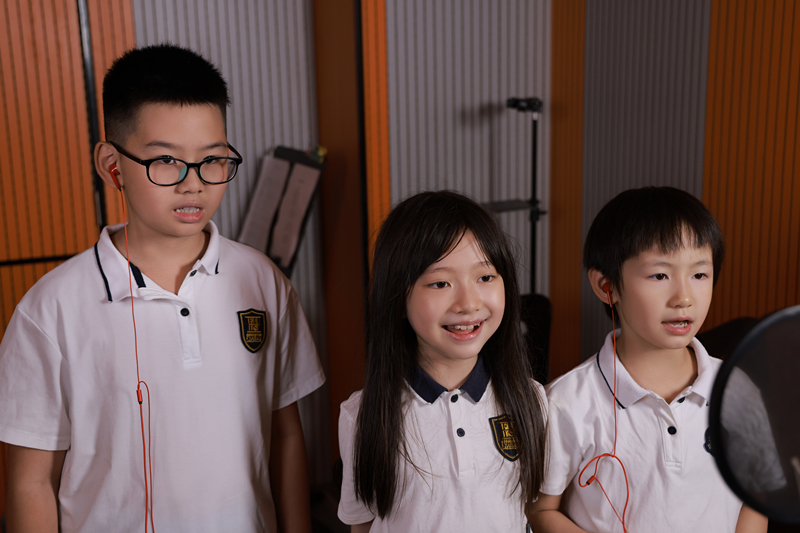 FLIS校歌今日将于各数字音乐平台(网易云音乐、QQ音乐、酷我音乐、酷狗音乐等)同步上架,请大家多多关注!
The FLIS school song will be available on all digital music platforms (NetEase Cloud Music, QQ Music, Kuwo Music, Kugou Music, etc.) today, so please pay attention!
此外,为庆祝福州西湖国际学校创校十周年, FLIS将于8月28日举行以" Becoming Stars"为主题的校庆活动。当天,待注册手续办理完成后,十周年庆暨2022-2023学年开学典礼将于下午拉开序幕,新学年社团招募与校庆音乐节紧随其后。
In addition, FLIS will celebrate its 10th anniversary with a "Becoming Stars" event on August 28th. The 10th Anniversary Celebration and 2022-2023 Commencement Ceremony will kick off in the afternoon after registration is completed, followed by the new school year club recruitment and school festival.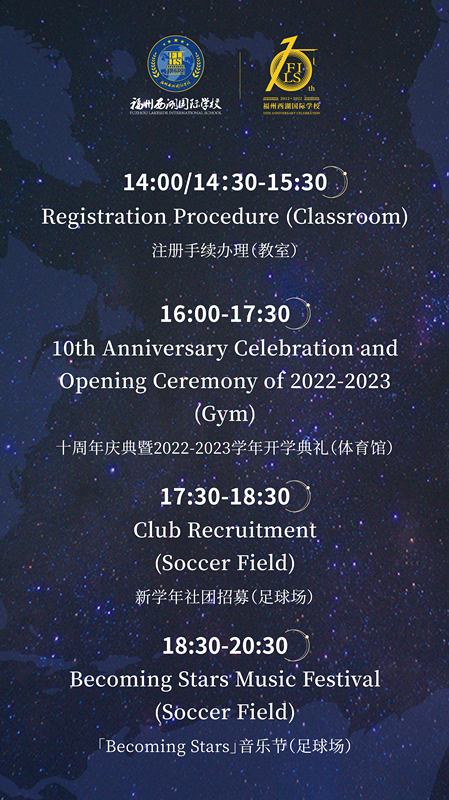 作为校庆活动的一部分,我们诚邀各位学子参与校歌创意大赛:请截取校歌任意选段进行自由改编、不限制任何形式(弹唱、编舞、编曲、器乐改编等),录制不少于30秒的视频(录制视频时保持横屏、画面清晰、录制环境无杂音),于8月23日前发送至指定邮箱1292505238@qq.com。学校将统一上传自媒体平台,播放量前五名的参与者将获得校庆音乐节礼包一份。
As part of the school festival activities, we invite all students to participate in the school song creative competition: please take any selection of the school song for free adaptation, no restrictions on any form (playing and singing, choreography, arrangement, instrumental adaptation, etc.), record a video of at least 30 seconds (keep the video recording landscape-mode, clear picture, recording environment without noise), and send it to 1292505238@qq.com by August 23. The school will upload the video to the media platform, and the top five participants will receive a gift bag from the Becoming Stars Music Festival.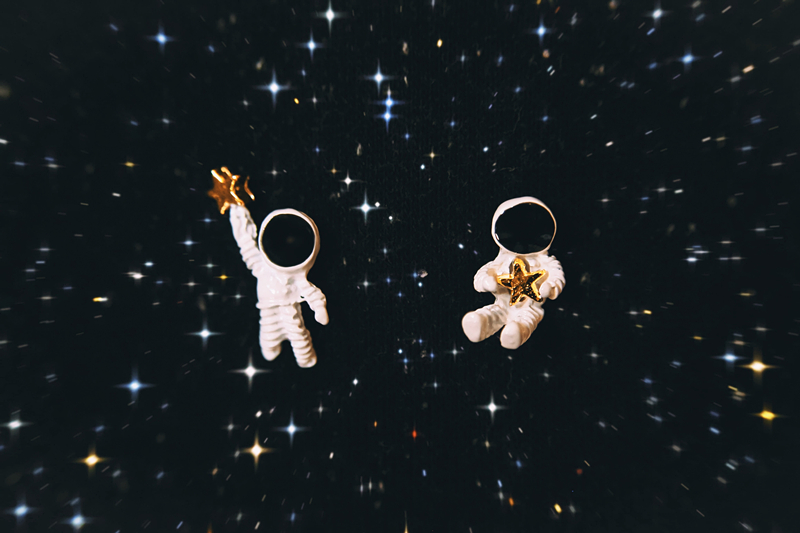 8月28日,FLIS邀请您共襄盛举,一起加入这汇聚了十周年点点滴滴光亮的追忆与展望之旅!届时,我们不见不散!
On August 28th, FLIS invites you to join us in a journey of reminiscence and prospect that brings together the light of the 10th anniversary! We'll see you there!
学校网站备案信息 All contents © 2016 Business Theme.
闽ICP备17001553号-1
All rights reserved Designed by : akhilwebfolio