时光飞逝,转眼本学期就进入了12月。这一个多月里,中学生的表现如此优异,参加了许多活动、也积累了不少学习经验,我们想与您分享一二!
How time flies! The semester turned into December, and secondary students have performed so well this month. There are so many activities and learning experiences that we want to share with you.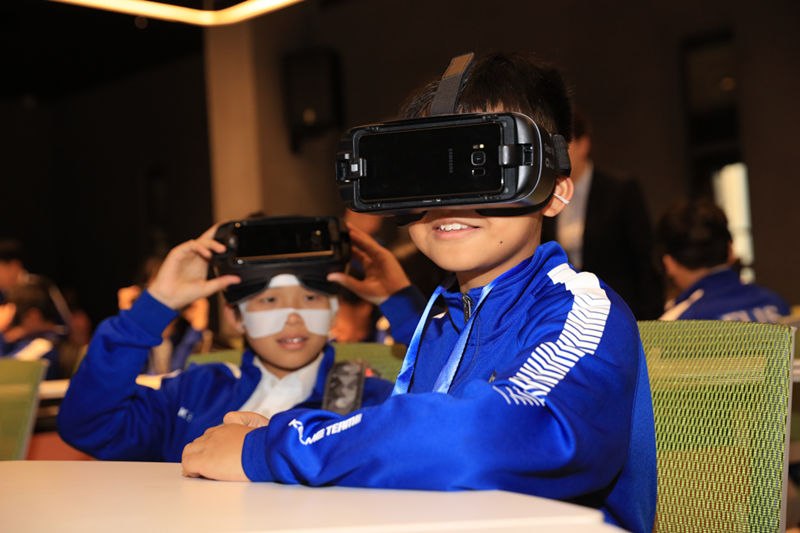 11月27日,福州西湖国际学校中学部带领所有中学生前往长乐数字小镇与网龙创意园,近距离接触、感受最新的AR科技。
Our secondary school students went on a field trip to Changle Digital Education Town on November 27th where we experienced the latest AR technology.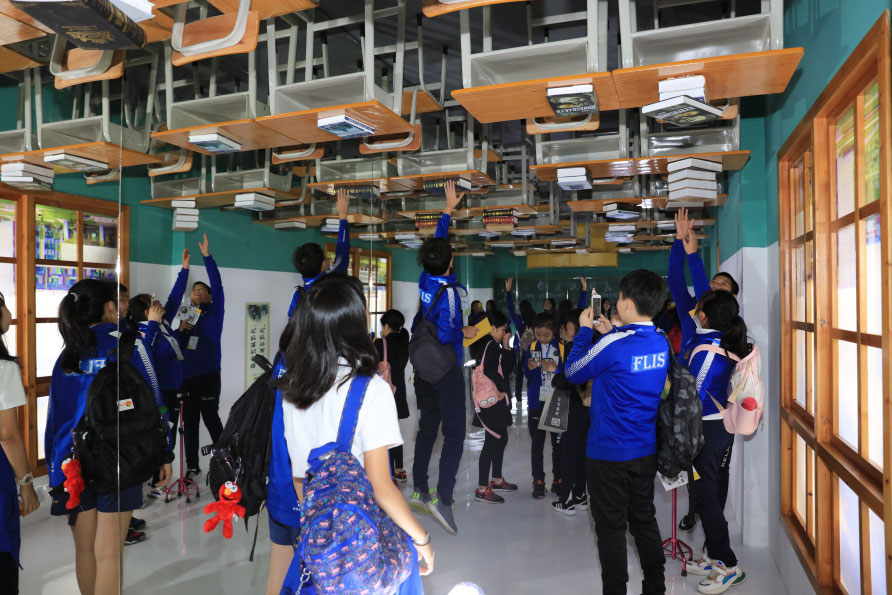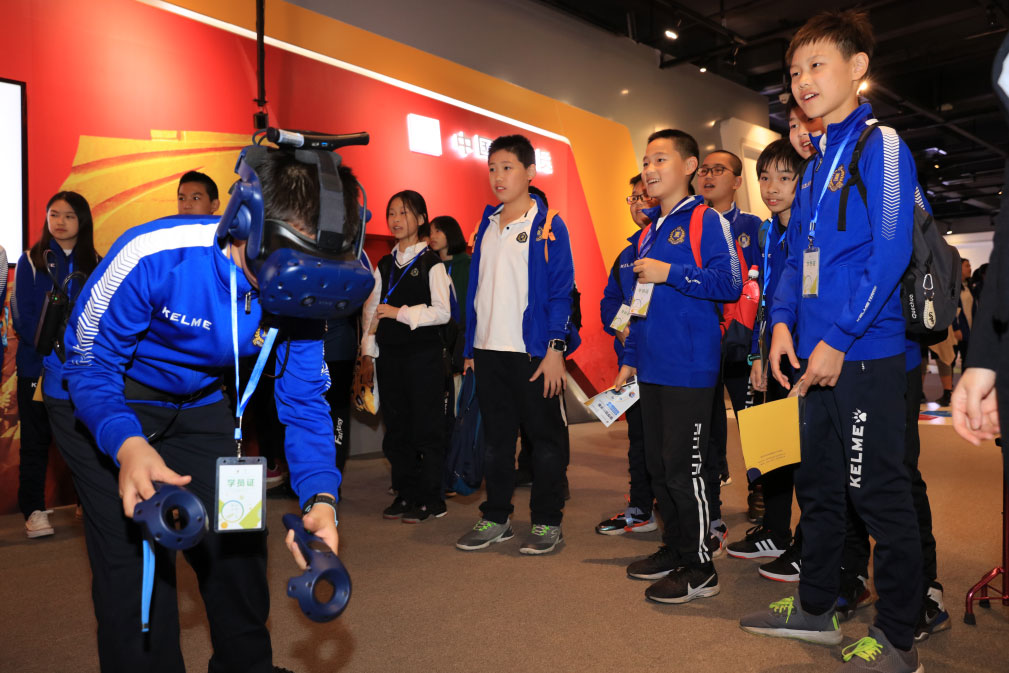 在这次研学活动中,中学生在专业讲解员的带领下参观了VR体验中心。VR体验活动极具沉浸感,大家现场感受了"VR让世界更精彩"的视觉盛宴,聆听讲解员深入解释了VR在生活中的各种运用,如VR购物、AR教育教学、机器人表演等,从而体会到了科技给生活带来的便利。
During this inquiry-based learning, our secondary school students immersed themselves in the world of virtual reality, which provided an eye-feast for us and gave us a deep understanding of the application of VR technology in our daily life, such as VR shopping and AR for education and robots.


在网龙创意园区的拓展活动中,初中部的孩子进行了有趣的户外拓展活动,而高中部的孩子分组设计了最新科技的AI产品,帮助解决现实生活中的难题。在小组展示环节,孩子们通过海报等形式对自己的产品进行讲解,更加深了他们对科技知识的了解,也拓展了想象力。
In the afternoon, we participated in the outward bound program at the Net Dragon Creative Park. Under the guidance of the teachers, the middle school students had some outdoor activities while our high school students were assigned to design AI products to solve problems in our real life. Later, they did a presentation to introduce the products and made a rough business plan, which demonstrated their innovative thinking skills.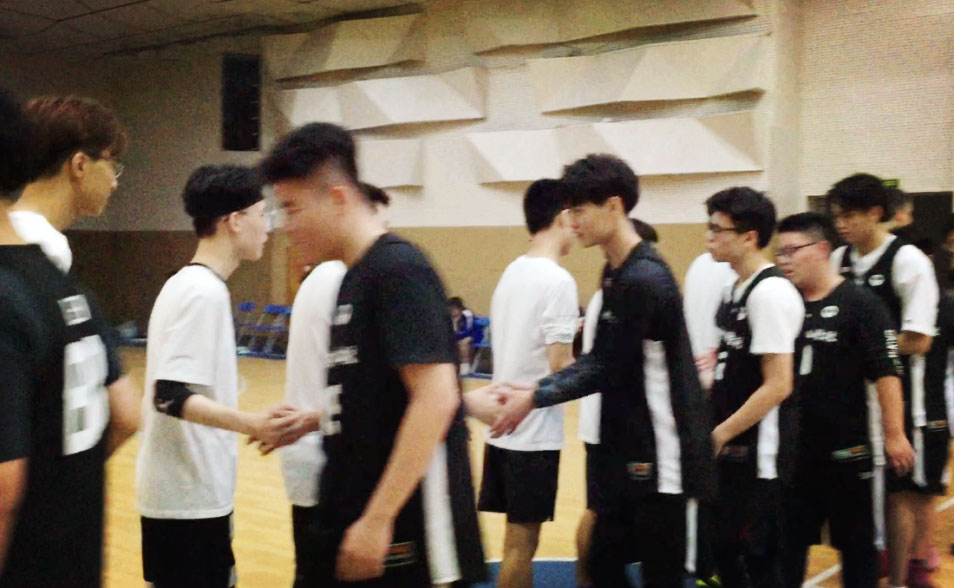 FLIS学子对体育赛事一直抱有极大的热情。11月30日,我们终于迎来了期待已久的篮球比赛。虽此前我们并未宣传这次比赛,但体育馆还是挤满了前来观赛的球员亲友、教师与其他观众,这是FLIS首次举办公开篮球赛,大家都十分关注!
Sports events are something that everyone from the school looks forward to. On the 30th of November, 2019, the basketball game that was eagerly anticipated was finally held. Although we did not promote the game, the gym was packed with parents, teachers, friends, family, and other spectators who wanted to see our students competing in their first basketball game ever.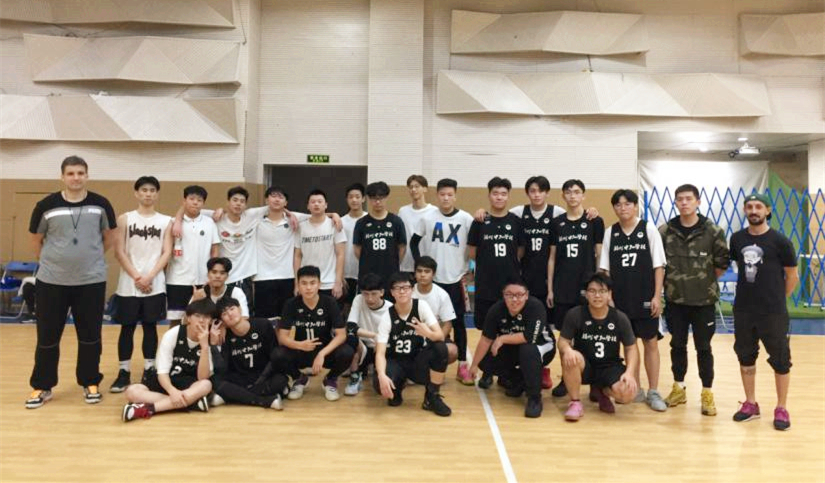 我们的对手是福州中加学校,一个在各方面都颇具实力的劲敌。尽管FLIS球员在赛场上全力以赴,表现出了必胜的决心和高昂的情绪,但面对实力强劲的对手,我们还需进一步提升自己。此次比赛期间及赛后,两队通过公平竞争、握手、合影等方式表达了对球赛与对手的尊重。比赛本身也十分精彩:场面紧张刺激、团队配合默契、运球技巧丰富多样、攻防转换目不暇接等等。观众们也不禁大呼过瘾!
The opponent was the Canadian High School - a more experienced opponent in every way. Our players were a formidable adversary. They showed up determined to win and were in high spirits, but unfortunately, that was not enough for them to win the game. During and after the game, both teams showed respect towards each other by participating in fair play, handshakes, and group photos, amongst other things. The game itself was filled with all the elements that make the game of basketball so great: tension, team play, a variety of dribbling skills, diversified plays, adjusting to the opponents' defense and offense, and so on. It was a joy to watch.


俗话说:熟能生巧。通过此次比赛及一段时间来的训练,FLIS球员增强了他们的技巧和战略能力,变得更强大。我们都对能举办并参与这次篮球比赛感到特别兴奋。未来,FLIS还将举办更多赛事。
This is one of the many games yet to come. We are all excited because we will be able to travel to and host them. In the meantime, our students keep improving by working on their basketball skills, strategies, and getting into shape. As the old saying goes: "Practice makes perfect!".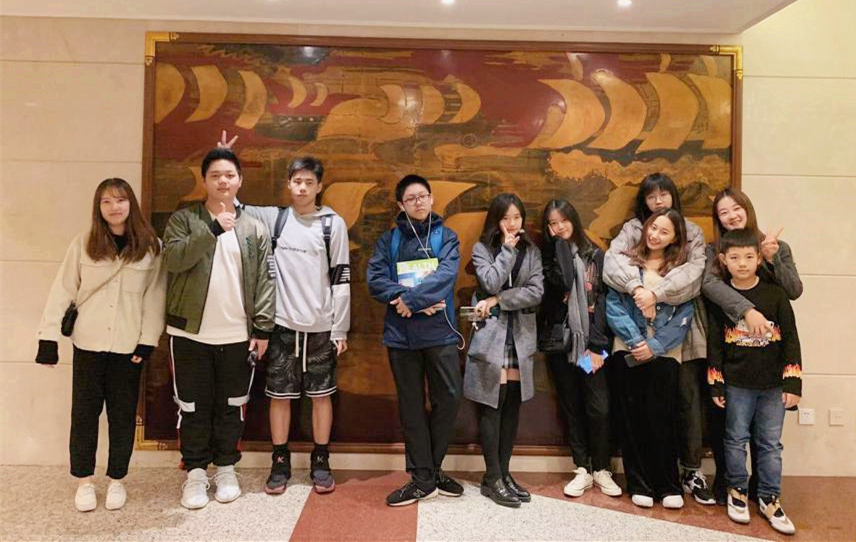 同一天篮球赛后,选修音乐理论课的学生在艺术部老师的带领下前往福建会堂观看了一场管弦音乐会。这是不少学生第一次在现场感受音乐会的魅力。一个半小时的音乐会中,学生聆听了一系列由北京爱乐室内乐团改编及演奏的管弦乐版本影视金曲,如《繁星之城》(选自《爱乐之城》)、《月亮船》(选自《蒂凡尼的早餐》)、《飘》(选自《乱世佳人》)、《爱的旋律》(选择《海上钢琴师》)等。这次音乐实践之旅不仅帮助学生更好地理解音乐理论知识,也为学生提供了欣赏高雅艺术、启发音乐灵感的机会。
The same day after the basketball competition, some students from music theory class went to an orchestra concert, accompanied by music and art teachers. It was the first time for many students to experience the charm of an orchestra concert. During the 90 minute concert, they enjoyed a series of orchestra version film music pieces performed by Beijing Philharmonic Chamber Orchestra, such as "City of Stars" from Lala Land, "Moon River" from Breakfast at Tiffany's, "Gone with the Wind", and "Playing Love" from The Legend of 1900. This music field trip not only helped students gain a better understanding of music theory but also provided students an opportunity to appreciate elegant arts and the inspiration of music.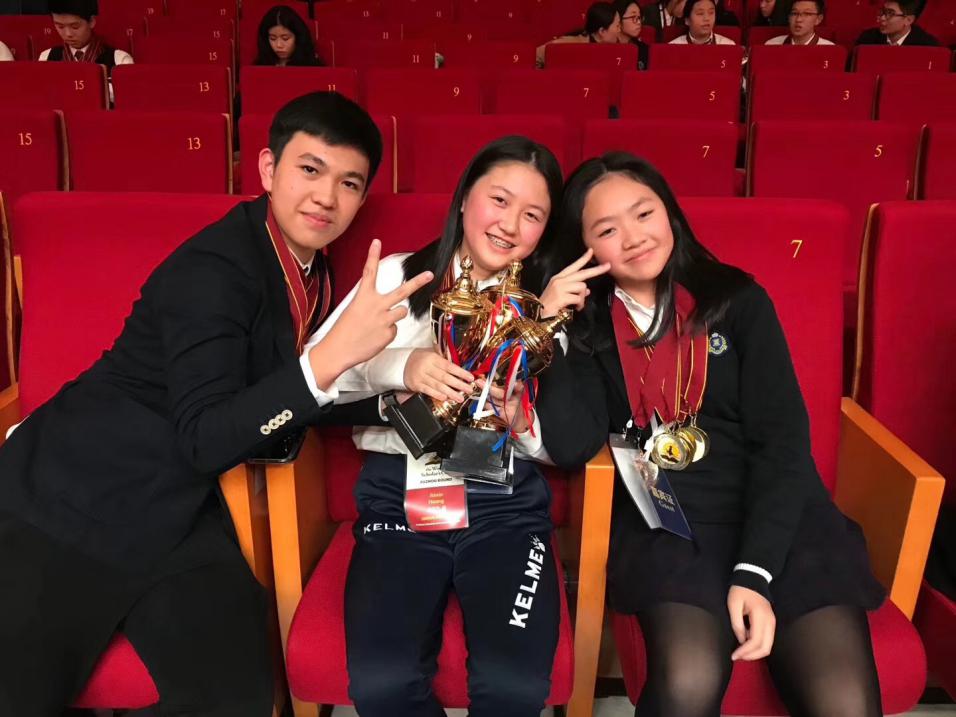 许多家长朋友想必已经对世界学者杯很熟悉啦~!是的,今年我们又参加了这一活动!祝贺代表FLIS出征的13位同学,对他们来说,这是一次很好的机会。他们在团队辩论、合作写作以及文学、艺术、科学、社会研究和历史等各个学科领域的知识应用技能得到了全面锻炼。FLIS学子各自在他们擅长的技能及学科领域获得了许多奖项。
Many parents are very familiar with the WSC -- World Scholar's Cup. Yes, here we come again! Congratulations to the thirteen scholars who represented FLIS at the Fuzhou regional round of the prestigious World Scholar's Cup on the weekend of December 7 and 8, 2019. It was a wonderful opportunity for them to exercise their skills in team debate, collaborative writing, and application of knowledge in various subject areas such as literature, arts, science, social studies, and history. Students left with many awards for the skills and subject areas that they excelled in.


我们的队伍之一获得了初中组的综合优秀奖,高中组团队也获得了总成绩的第一名,尽管这是我校参赛者与他校参赛者共同组成的队伍。还有几位学生在各个学科领域和整体排名第一……他们获得了数目众多的荣誉,无法在此一一列举。我们只想说,这场花了几个月准备的比赛如此激动人心,一定有助于建立同学们的信心。
The team that won first place for overall excellence in the junior division was one of our teams! For the senior division, our school had only one scholar so he was paired with two scholars from another school and his team also won first place overall. We also had several students from our school rank number one in the individual rankings for various subject areas and overall! All the achievements are actually too many to list here. Suffice it to say, this exciting competition, which they spent months preparing for, has surely served to build their confidence. Some also actually boldly performed on stage (singing, dancing, etc.) for the optional talent show!


区域赛本身是非常有益的经验,但这只是开始。我们很荣幸地宣布,FLIS的13位学子全部获得了参加世界学者杯全球赛的资格。看看外面的世界,FLIS来了!
The regional round in itself was a very rewarding experience, but this is actually just the beginning. Believe it or not, 100% of our thirteen scholars actually qualified for the coming international global round of the World Scholar's Cup, which will be hosted outside of China. So look out world, here comes FLIS!